President Barack Obama's speech at the National Prayer Breakfast on Thursday stunned Glenn Beck, who described it as a "lecture" to Americans not to "wag our fingers at [the Islamic State] for executing, crucifying, setting people on fire, because we all remember exactly what Christianity did a thousand years ago."
"Good Lord help us," Beck said on his radio program Friday. "Mr. President, I don't know if you've noticed, but we've had a reformation since then."
Beck asked the president what he would have done if he had been alive during the Crusades or the Inquisition. Would he have stood up to injustice, or would he have said, "we shouldn't judge?"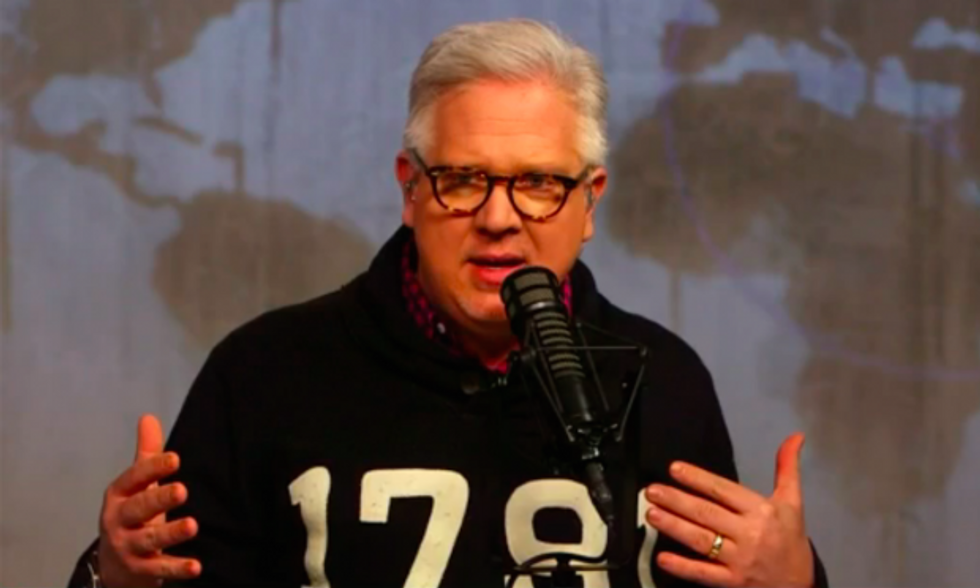 Glenn Beck speaks on his radio program Feb. 6, 2015. (Photo: TheBlaze TV)
"Would you have been a Martin Luther?" Beck continued. "Would you have had the balls to put up a manifesto on the church doors saying, 'You must change?' Or would you have said, 'Hey... That has nothing to do with Christianity.'"
Just days after the Islamic State put a captured Jordanian pilot in a cage and burned him alive, Obama condemned those who "seek to hijack religions for their own murderous ends."
"Lest we get on our high horse and think this is unique to some other place, remember that during the Crusades and the Inquisition, people committed terrible deeds in the name of Christ," Obama said.
"Your argument makes no sense," Beck remarked. "Please, Mr. President, pipe down."
Beck also said he was tired of the president lecturing the nation on "who we are," always seemingly assuming the worst of the people, like that there will be an anti-Muslim backlash as a result of ISIS' killings.
"You don't know who we are," Beck said flatly. "You listened to [Rev. Jeremiah Wright] for years and years, and he certainly is not a preacher of love and peace and contentment. ... You are the one out of touch with the mainstream of America. You have no idea who we really are."
[mlbvideo content_id=37212601]
The full episode of The Glenn Beck Program, along with many other live-streaming shows and thousands of hours of on-demand content, is available on just about any digital device. Click here to watch every Glenn Beck episode from the past 30 days for just $1!