It's been nearly nine years since former Iraqi dictator Saddam Hussein was hanged and now the item used to execute the totalitarian leader could be yours.
Former Iraqi statesman Mowaffak Al-Rubaie, who was tortured three times under the former dictator, has kept the rope hanging around the neck of Hussein's statue in his living room. Al-Rubaie told the United Kingdom's the Independent that he "thought it appropriate" since the bust was the one removed from Hussein's palace by the U.S.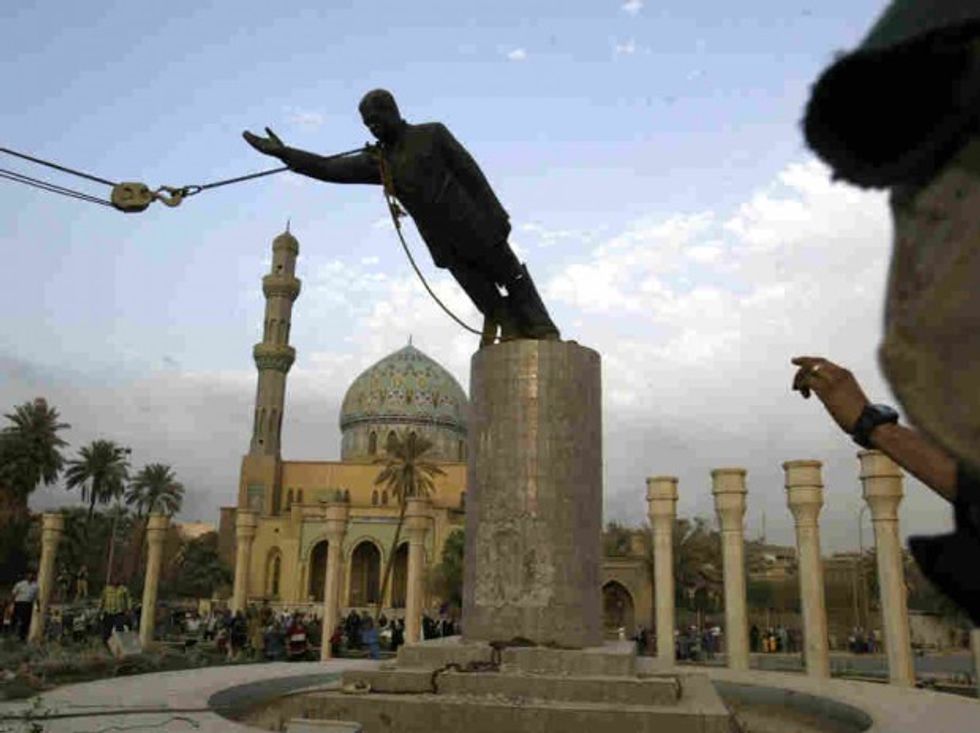 Image source: National Public Radio
As for who the noose might go to? Two Kuwaiti businessmen, a wealthy Israeli family, a bank and an Iranian religious organization are reportedly in a bidding war, which started at $7 million, according to the Independent.
Al-Rubaie said he told his men back in 2006 to bring him back a piece of the rope after Hussein's execution.
But Al-Rubaie isn't legally permitted to keep any of the money collected from the sale. The money will instead go the treasury to benefit the same people the toppled dictator once oppressed.
Saddam Hussein was overthrown in 2003 during the U.S.-led invasion of Iraq.
(H/T: The Independent)
Editor's note: This post has been updated. 
–
Follow Jon Street (@JonStreet) on Twitter