A secret drinking room has been discovered at one of Chicago's water treatment plants – only it's not water people are drinking inside the hideaway.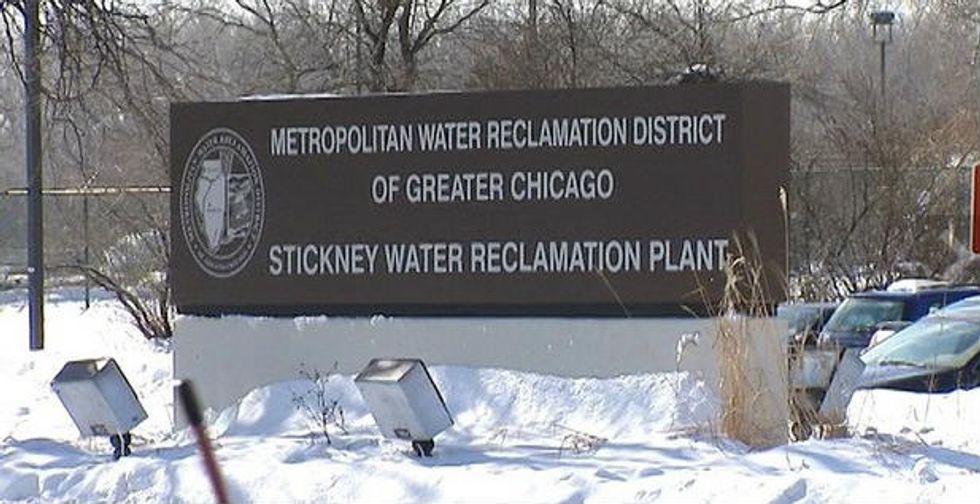 Image source: WFLD-TV
The scandal began to unfold when a district officer accidentally broadcast his voice via police radio while giving a tour of the plant to a new employee. A total of 58 minutes of audio were broadcast and obtained by state police, according to WFLD-TV.
At least nine employees have now been suspended, including four district officers and four tradesmen. It is unclear, however, whether further action will be taken. Inside the secret room, authorities discovered a couch, TV, DVD player and a refrigerator filled with beer and schnapps.
David St. Pierre, executive director of the Metropolitan Water Reclamation District, told WFLD-TV the employees regularly snuck into the room to drink while they were supposed to be working.
St. Pierre didn't rule out firing the employees known to have use the room: "There's a process that will determine that. As I've indicated, it's behavior that I'm not going to allow in my organization and we're going to pursue it to that end."
St. Pierre also revealed that the officer who inadvertently broadcast his voice while giving a new employee tour used racial slurs, telling WFLD, "There was a very limited vocabulary that this police officer had –"
"Very inappropriate on many levels, very disturbing," St. Pierre said.
When district officials raided the secret room last week no one was inside, but an investigation into the scandal has been launched. District commissioners reportedly heard details of the ongoing probe during a closed-door meeting Thursday.
(H/T: WFLD-TV)
–
Follow Jon Street (@JonStreet) on Twitter