The national director of the Anti-Defamation League has called on Israel's prime minister to cancel his planned speech to Congress.
Abraham Foxman told the Jewish Daily Forward that the controversy over Benjamin Netanyahu's invite from House Speaker John Boehner — which the White House called a "breach of diplomatic protocol" — has "turned the whole thing into a circus."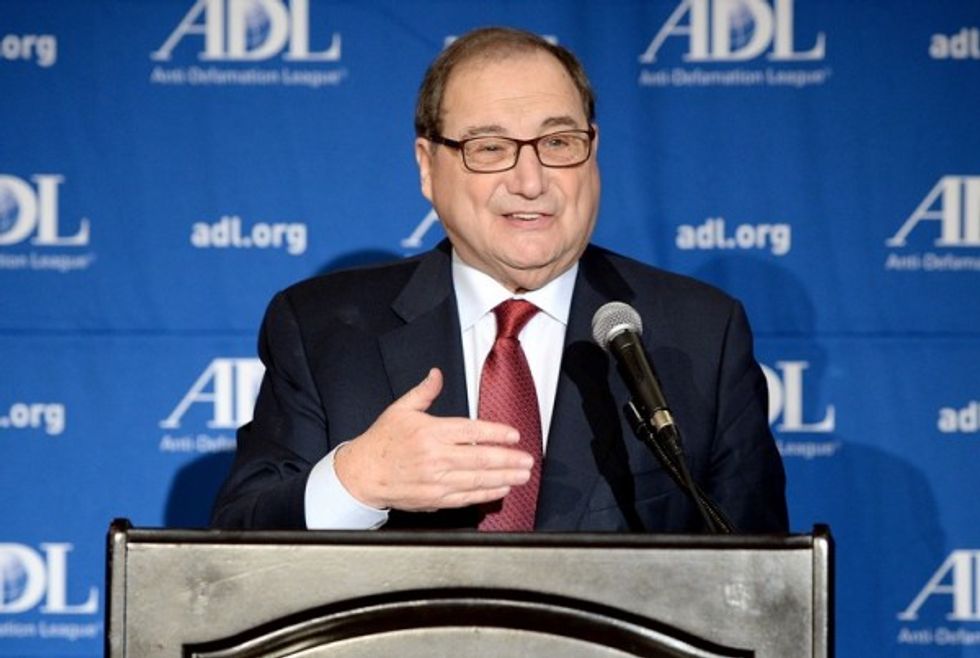 Abraham Foxman, national director of the Anti-Defamation League (Image source: Michael Kovac/WireImage)
"One needs to restart, and it needs a mature adult statement that this was not what we intended," Foxman told the Forward, adding that the event has been "hijacked by politics."
"Now is a time to recalibrate, restart and find a new platform and new timing to take away the distractions," Foxman added.
More from the Jewish Daily Forward:
Foxman noted that he does not dispute the seriousness of the Iranian nuclear issue and that he agrees with Netanyahu on the need to strengthen sanctions against Tehran, but he argued that recent events have derailed the initial intention of Netanyahu's address to Congress.

Among the potential alternatives mentioned by Foxman for Netanyahu's congressional speech were coming to Washington only for the AIPAC conference, postponing his address until after the March 17 elections in Israel, or expressing his concerns over the emerging Iran deal in direct conversations.
President Obama has no plans to meet with Netanyahu during his U.S. trip.
"As a matter of longstanding practice and principle, we do not see heads of state or candidates in close proximity to their elections, so as to avoid the appearance of influencing a democratic election in a foreign country," White House national security spokeswoman Bernadette Meehan said in a statement.
The Times of Israel reported that Obama met German Chancellor Angela Merkel in June 2009, just three months before her country held elections.
In the House, several veteran Democrats say they won't attend Netanyahu's address. The way it was scheduled was "an affront to the president and the State Department," said Rep. John Lewis of Georgia.
Rep. G.K. Butterfield of North Carolina called Boehner's actions unprecedented, and that Netanyahu has "politicized" his U.S. visit. Rep. Jim Clyburn of South Carolina, the party's third-ranking House leader, also says he doesn't plan to attend.
Israeli Prime Minister Benjamin Netanyahu listens as President Barack Obama speaks during their meeting in the Oval Office of the White House last fall. (Image source: AP/Pablo Martinez Monsivais)
House Democratic leader Nancy Pelosi of California, another critic of the speech's arrangements, said she will attend.
The speaker of the House and the vice president traditionally sit behind the featured guest during a congressional address. But the White House said Friday that Vice President Joe Biden will be abroad that day.
Rep. Lee Zeldin of New York, Congress' only Jewish Republican, said if lawmakers boycott Netanyahu's speech, "it's a horrendous, irresponsible message to send to Israel." He called Israel "a free, democratic society thriving in an area of the world where radical Islamic extremism is growing most rapidly."
Zeldin predicted many more Jewish voters will embrace Republicans because of Obama's policies regarding Israel.
The Associated Press contributed to this story.
(H/T: Huffington Post)
—
Follow Dave Urbanski (@DaveVUrbanski) on Twitter