On the heels of last week's suspension of a Texas grammar school student who threatened to use his "magic" Hobbit ring to make another student disappear, comes an online post that's going viral across social media platforms.
The piece offers eight scenarios that could happen at a high school and then suggests the school's reaction circa 1970...and 45 years later in 2015.
The first example refers to a time when many high schools had shooting clubs and students were permitted to bring their weapons onto school grounds.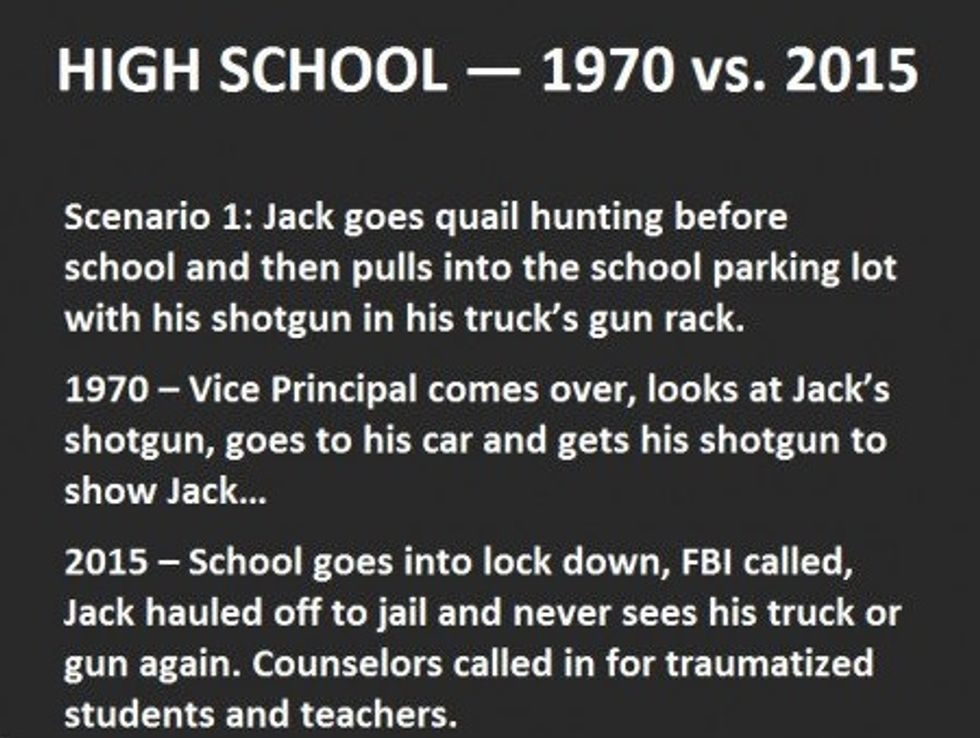 Image: Tickld
Example 5 makes light of the strict rules some schools impose on over-the-counter medications like aspirin.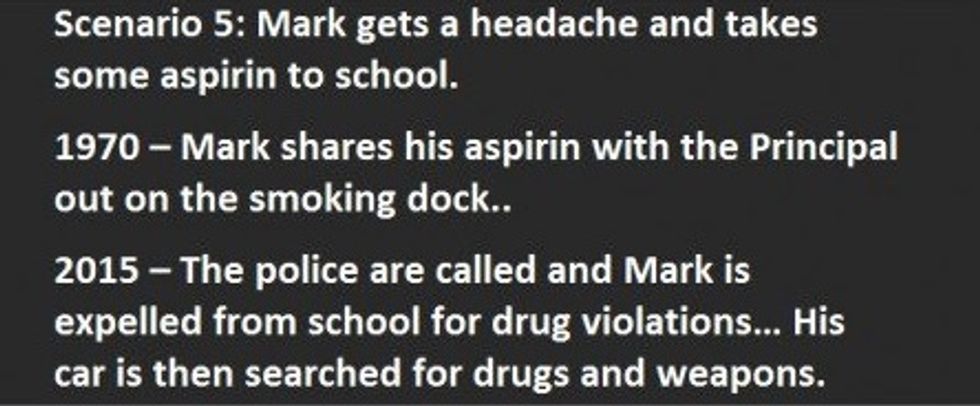 Image: Tickld
In the seventh scenario, the post projects that a student's repurposing of leftover fireworks to blow up an ant hill (presumably at home) would not have raised an eyebrow in 1970. However, doing just that in 2015 would spark a chain of events that would likely end up on the national news, as well as the student's "permanent record."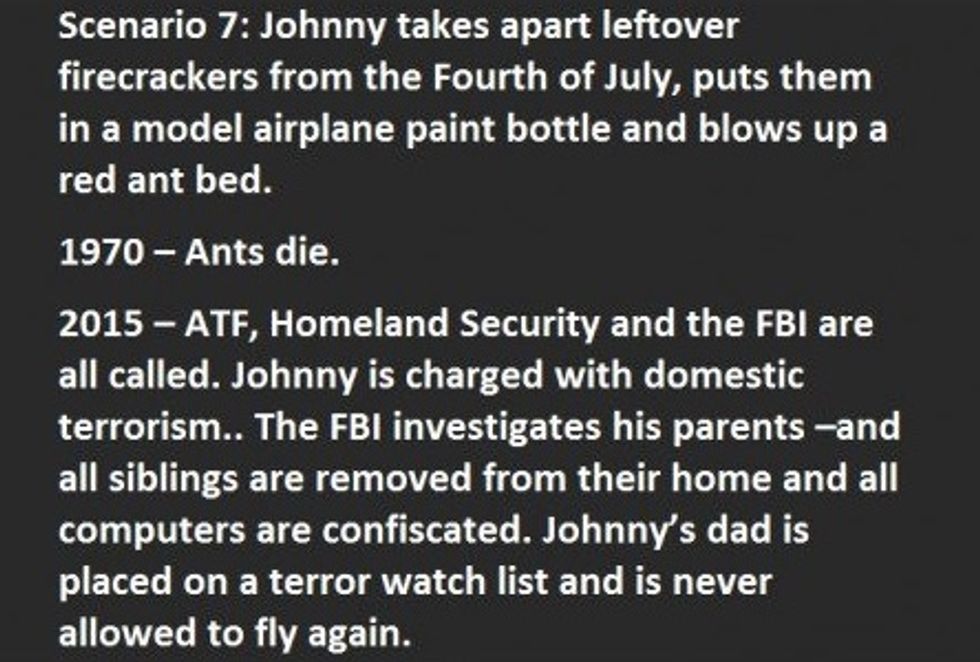 Image: Tickld
To see all eight scenarios, visit Tickld here.
__
Follow Mike Opelka (@Stuntbrain) on Twitter.