NEW YORK (AP) — "The SpongeBob Movie: Sponge Out of Water" finally unseated Clint Eastwood's runaway hit "American Sniper" at the weekend box office, while a pair of high-priced fantasies flopped.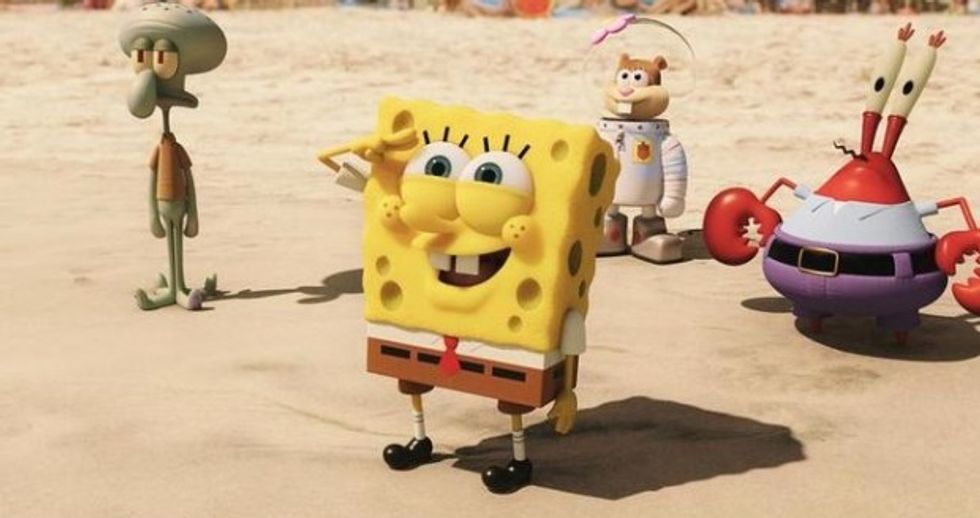 This image released by Paramount Pictures and Nickelodeon Movies shows characters, from left, Squidward Tentacles, SpongeBob SquarePants, Sandy Cheeks, and Mr. Krabs in a scene from "The Spongebob Movie: Sponge Out of Water." (AP Photo/Paramount Pictures and Nickelodeon Movies)
According to estimates Sunday, Paramount Pictures' "SpongeBob Movie" earned $56 million, a huge debut for the animated Nickelodeon big-screen transfer. That finally pushed "American Sniper" off the top spot after a three-week reign. The Navy SEAL drama took in $24.2 million in its fourth week of wide release.
But the Wachowskis' science-fiction adventure "Jupiter Ascending" opened with just $19 million, a meager amount for a $175 million production. Warner Bros. delayed the movie's release from last summer.
Universal's "Seventh Son," a supernatural thriller set in medieval times, debuted with a scant $7.1 million despite costing nearly $100 million to make.