It hangs on the wall of his office, a testament to cozy bonds.
After Al Sharpton was unable to attend the 2013 funeral of Nelson Mandela, President Barack Obama brought back a piece of the funeral for him, the Wall Street Journal reported over the weekend.
The memento: a copy of the funeral program signed in the president's hand, "To Rev. Sharpton. A fellow warrior for justice!"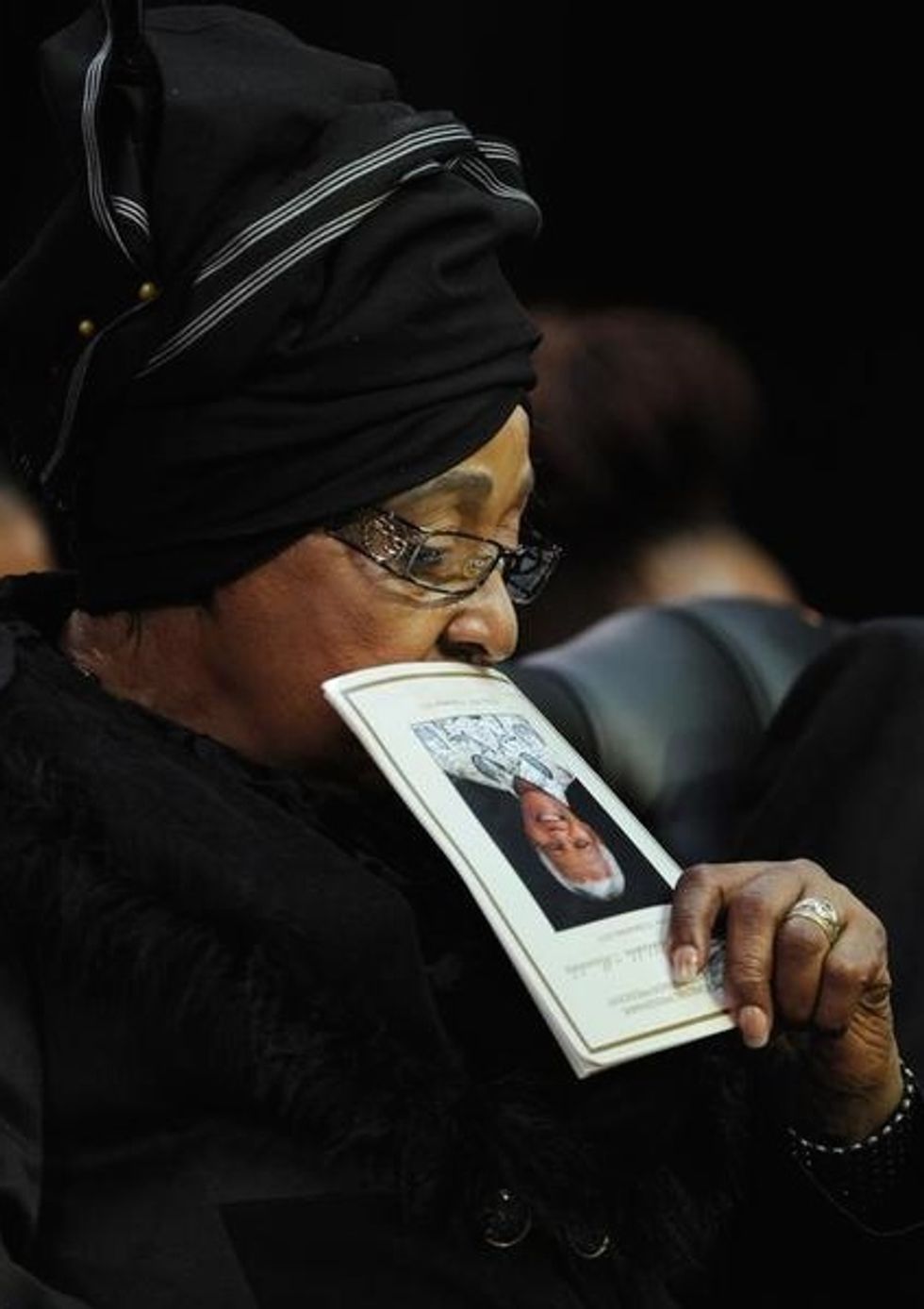 Winnie Madikizela-Mandela, Nelson Mandela's former wife, holds up the service program while attending former South African President Nelson Mandela's funeral service in Qunu, South Africa, Sunday, Dec. 15, 2013. (AP Photo/Odd Andersen, Pool)
The Journal's revelation came as part of a weekend profile on Sharpton's "reinvention" from street-pounding racial activist to suit-and-tie political commentator.
President Barack Obama shakes hands with Rev. All Sharpton as he arrives to speak at the National Action Network conference, Friday, April 11, 2014, in New York. (Image source: AP/Carolyn Kaster)
In the piece, former New York City mayor Rudy Giuliani criticizes Sharpton for his anti-police rhetoric, while others comment on Sharpton's apparent calming over the years.
"I've seen a black mayor, a black governor and a black president," Sharpton told the Journal. "So if you want to talk about how I've grown, maybe I grew because the city grew, and the country grew."
Sharpton also downplayed his radical past.
"Even in my rebel days," he said, "my medallion had Martin Luther King on it. I didn't have Che Guevara."
Over the years, Sharpton has accrued a history of questionable conduct, from standing by racially charged rape accusations that courts determined to be libelous to saying, "If the Jews want to get it on, tell them to pin their yarmulkes back and come over to my house."
Read the full profile at the Wall Street Journal.
—
Follow Zach Noble (@thezachnoble) on Twitter