It was 1 a.m. on Sunday, and the pair of car thieves likely thought they'd picked up an easy score.
They turned out to be making a fatal mistake.
Two brothers tracked down the thieves who stole their truck, shooting at them and killing one early Sunday in northeast Houston, KPRC-TV reported.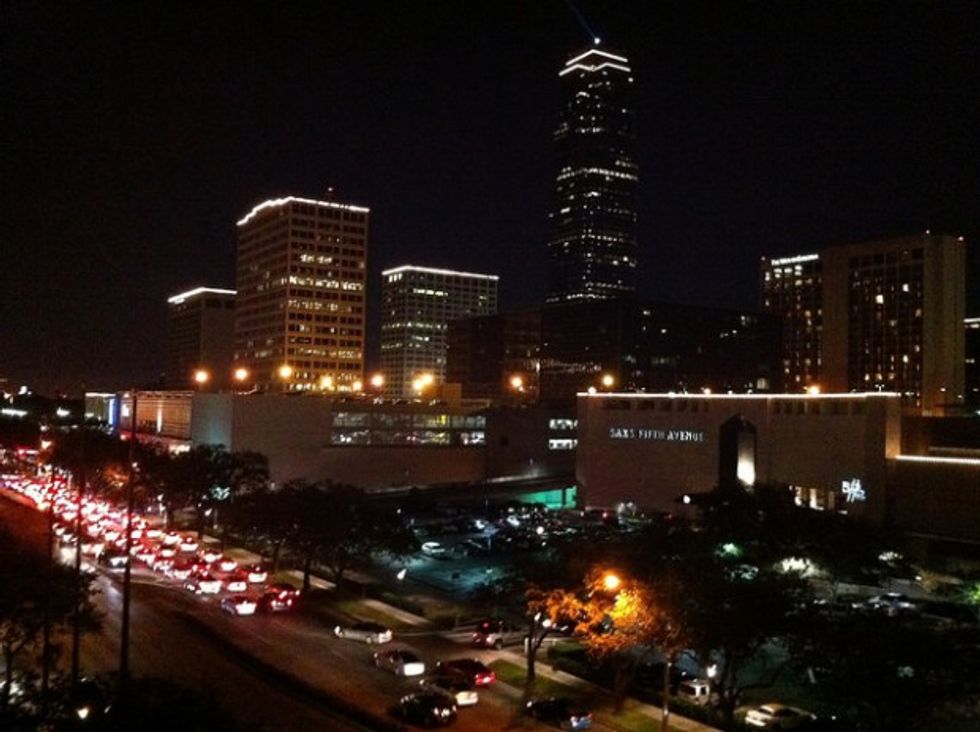 Houston streets at night. (Image via Mike Boudreaux/flickr)
The brothers were alerted to the theft when they heard the car alarm go off, walking outside to see one thief pull away in their truck while a presumed accomplice escaped in a tan Chevy Suburban.
The brothers immediately gave chase, shooting at the stolen truck until the thief lost control and then, sheriff's deputies said, walking up to the truck and shooting some more.
The suspect in the Suburban got away.
The man inside the truck was shot in the head and killed, police said, and the circumstances of the shooting will be referred to a grand jury, though as of Sunday morning, neither brother had been injured and no charges had been filed.
—
Follow Zach Noble (@thezachnoble) on Twitter