Sen. Bernie Sanders (I-Vt.) on Monday announced that he will not attend Israeli Prime Minister Benjamin Netanyahu's planned March 3 address to Congress, and said it's "wrong" that President Barack Obama wasn't told that Netanyahu was invited.
"The president of the United States heads up our foreign policy, and the idea that the president wasn't even consulted… that is wrong and not a good thing for our country," Sanders said at the Brookings Institution.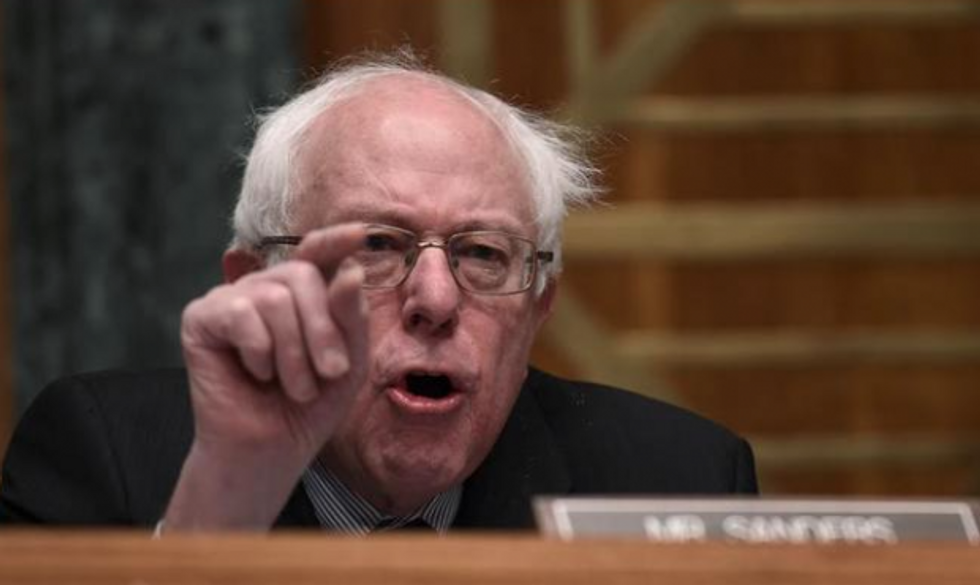 Sen. Bernie Sandres (I-Vt.) says he won't attend Israeli Prime Minister Benjamin Netanyahu's planned March 3 address to Congress, to protest the way Netanyahu was invited. Image: AP Photo/Susan Walsh
Sanders, who is Jewish, was asked directly if he was thinking of not going, and replied, "I'm not thinking of not going, I am not going. I may watch it on TV."
House Speaker John Boehner (R-Ohio) said he invited Netanyahu without clearing it with congressional Democrats or the White House, which has prompted some Democrats to say they'll protest Boehner's move by not attending.
The Obama administration has said it sees Netanyahu's visit as highly irregular, given that it will take place just two weeks before Israel's elections. Officials have said they don't want to give off the appearance of supporting one national leader over another so close to an election.
Netanyahu has been criticized at home for agreeing to the meeting, and has led to charges that he is snubbing President Barack Obama at the possible cost of alienating Israel from a key ally. That tension appears to have forced Netanyahu to at least consider changes his planned remarks. Reuters reported Monday morning that Israeli officials are considering whether he might talk to a closed session of Congress.
Within the House, Minority Leader Nancy Pelosi (D-Calif.) has indicated she won't be pressing Democrats to go to the speech.
A few House members said last week that they would not attend, and according to The Hill, seven House Democrats have said they will not go so far. However, Democrats have been careful to say there is no formal boycott of the speech, and that it is up to individual members on whether they attend.