NBC Nightly News anchor Brian Williams was suspended for six months on Tuesday, a little more than five years after he harshly criticized the modern news industry for being unconcerned about "facts" — the very trait that some say led to Williams' downfall.
On Nov. 18, 2009, Williams was riding high, and delivered a speech he used to accept the Walter Cronkite Award for Excellence in Journalism.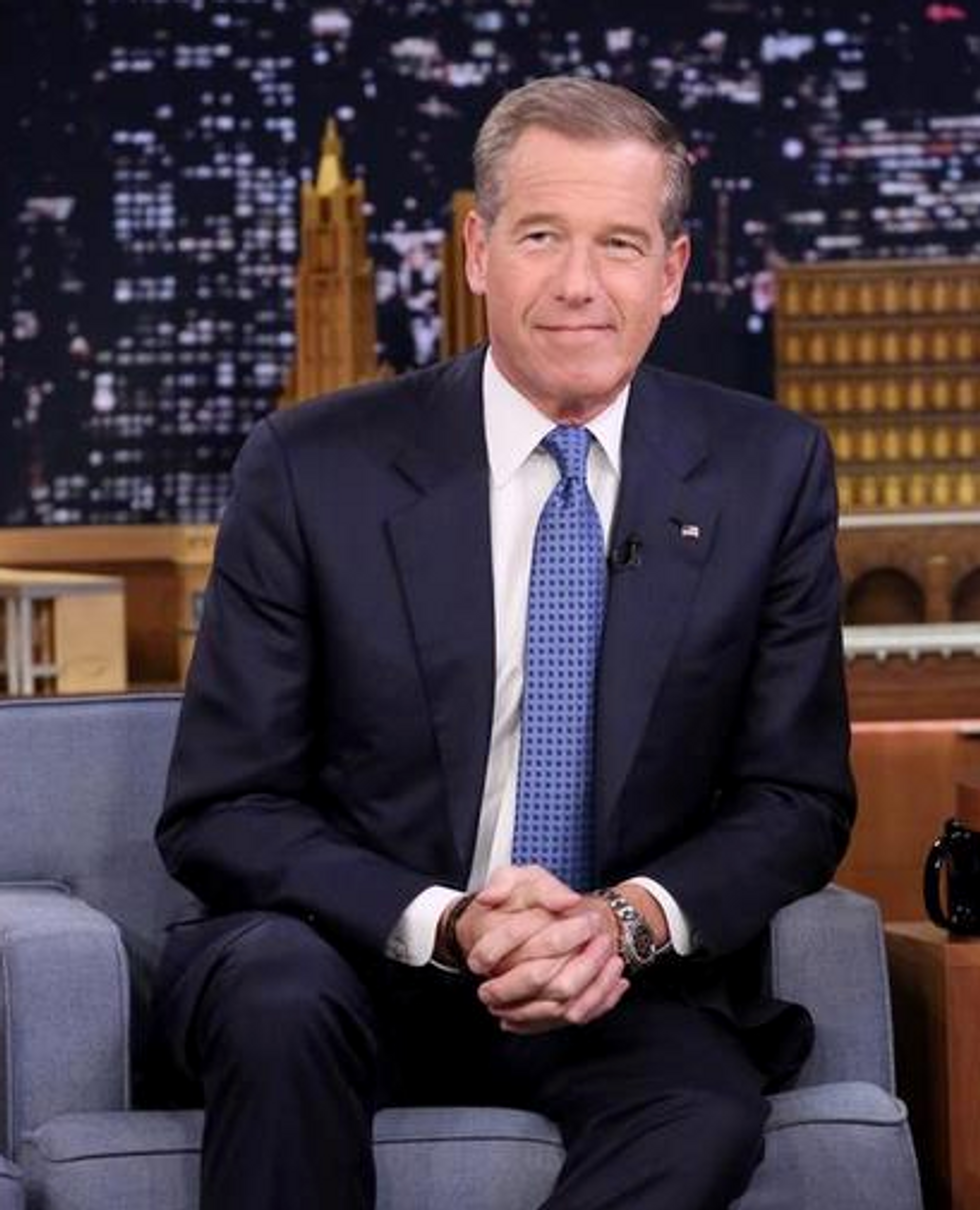 Brian Williams gave a speech about what's wrong with modern media in 2009, but may have developed this same flaw over the years. Image: NBC/NBCU Photo Bank via Getty Images
But after the last few weeks, that speech now seems laden with irony, as it warned that today's reporters need to worry more about facts and less about personalities and narcissism.
"Facts matter less, throw experience in there too," Williams said. "We're all finding it's a heck of a lot easier to voice an opinion on the wars in Iraq and Afghanistan than it is to go and report back home on what you find."
That comment is striking, given that the source of Williams' troubles today is his oft-repeated story about being shot down in a helicopter while covering the Iraq war. While Williams seems to have reported the incident correctly in 2003, he either embellished it or forgot those details in later versions, in a way that many have said seemed aimed at puffing up his own adventures in Iraq.
In 2009, Williams explicitly warned about injecting that celebrity factor into reporting for television.
"All things civic, it seems some days in this country, are being replaced by all things narcissistic," he said.
In the last several days, observers have also questioned other stories Williams has told, including that he saw a body float down a flooded street in New Orleans after Hurricane Katrina, and that he was once robbed at gun point while selling Christmas trees.
In his 2009 acceptance speech, Williams seemed to acknowledge that Cronkite's way of doing things passed with his death in July 2009.
"Walter Cronkite died just a few months back, and with him the great beating heart of his brand of journalism and his era died as well," Williams said.
"Everything back then seemed to matter, seemed to matter more," he added. "Facts mattered, it mattered more when people were wrong."