Have a laugh at the expense of man's best friend — then see man make the exact same mistake.
A video posted to YouTube on Saturday shows the peril of mockery as a man teases his bootie-wearing dog for being clumsy on an iced-over path.
"Come here!" the man coaxes. "Come here!"
The dog howls and gallops towards the man — and promptly slips flat on its face.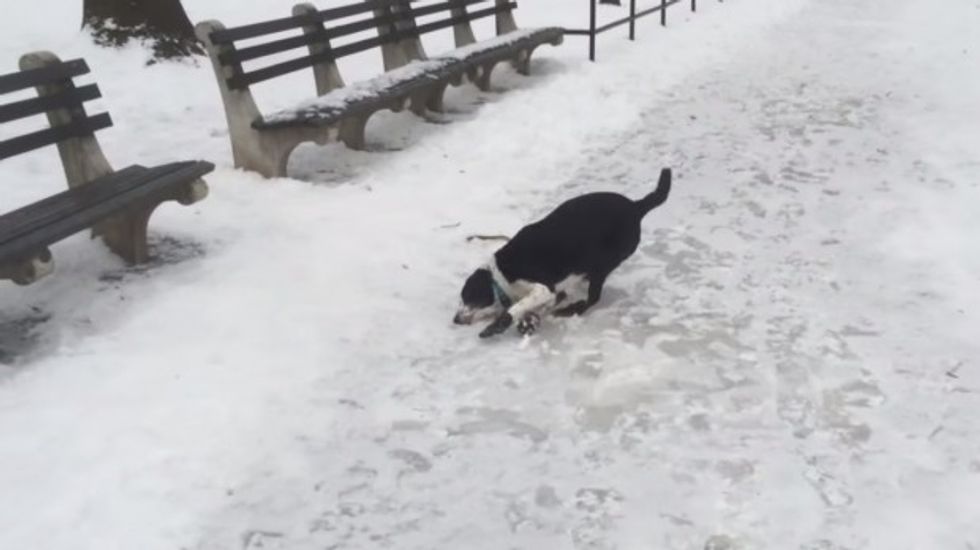 Image via YouTube
The man chortles with laughter and begins walking forward — until he reaches the spot where his dog had slipped and discovers exactly how icy it really is.
Watch instant karma strike him down in the video below:
—
Follow Zach Noble (@thezachnoble) on Twitter