Pop star Taylor Swift left a fan in "pure shock" at Sunday's Grammy awards, coming through with a surprise that left a woman in astonishment.
It started when Swift befriended Jill Ralke on Tumlbr, a popular blogging platform that the music star often uses to communicate with her fans. Swift saw Ralke announce in a post that she would be attending the Grammys and left a comment.
"All of a sudden, I see a little notification saying that she replied to me with 'Seriously!??!' and I FREAKED OUT," Ralke wrote on her blog.
"Turns out she replied to me again saying, 'Where you gonna be? Inside? Red Carpet?'" Ralke continued. "I didn't want to get my hopes up because I didn't want to be crushed and I know how much Taylor has going on at the Grammy's so I wouldn't be that sad if it didn't happen."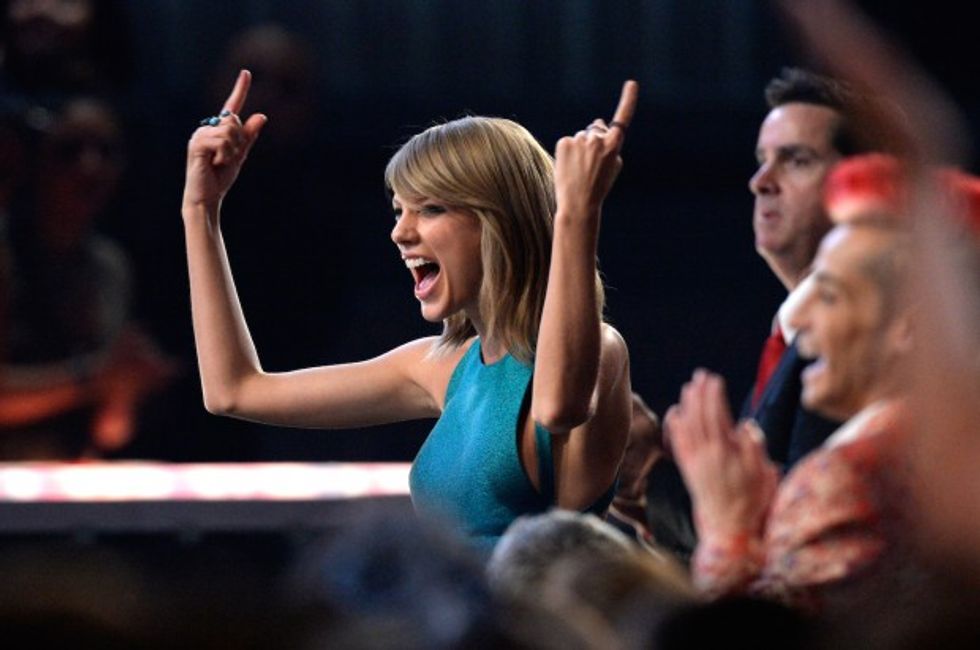 Singer Taylor Swift attends The 57th Annual GRAMMY Awards at the at the STAPLES Center on February 8, 2015 in Los Angeles, California. (Kevork Djansezian/Getty Images)
However, Swift wasn't about to let her fan down.
Ralke, who was seated with her date at the Grammys, suddenly saw a "lady with an earpiece" write down a note and hand it to Swift's publicist, Tree Paine. Moments later, the fan was being escorted backstage to meet Swift.
"I hugged Tree and I said thank you SO much for doing this I could not believe this was happening to me," Ralke wrote. "Tree and this other guy Michael were talking about how Taylor said she wanted to bring me under the stage to her and I was just behind them like, Okay breathe. There was a point where I literally felt like I was going to throw up."
Then she saw Swift.
"My heart was pounding so fast and I turned the corner and Taylor sprung up from her seat, and shouted 'HEY JILL.' THAT IS WHEN I DIED," Ralke wrote. "I told her how beautiful she looked and she said, 'GIRL LOOK AT YOUR DRESS.' She told me I looked great."
"She asked who my date is and I said, 'This is Kevin he loves your music and she said Aww thats so cute.' She told him that we make a cute couple," Ralke continued.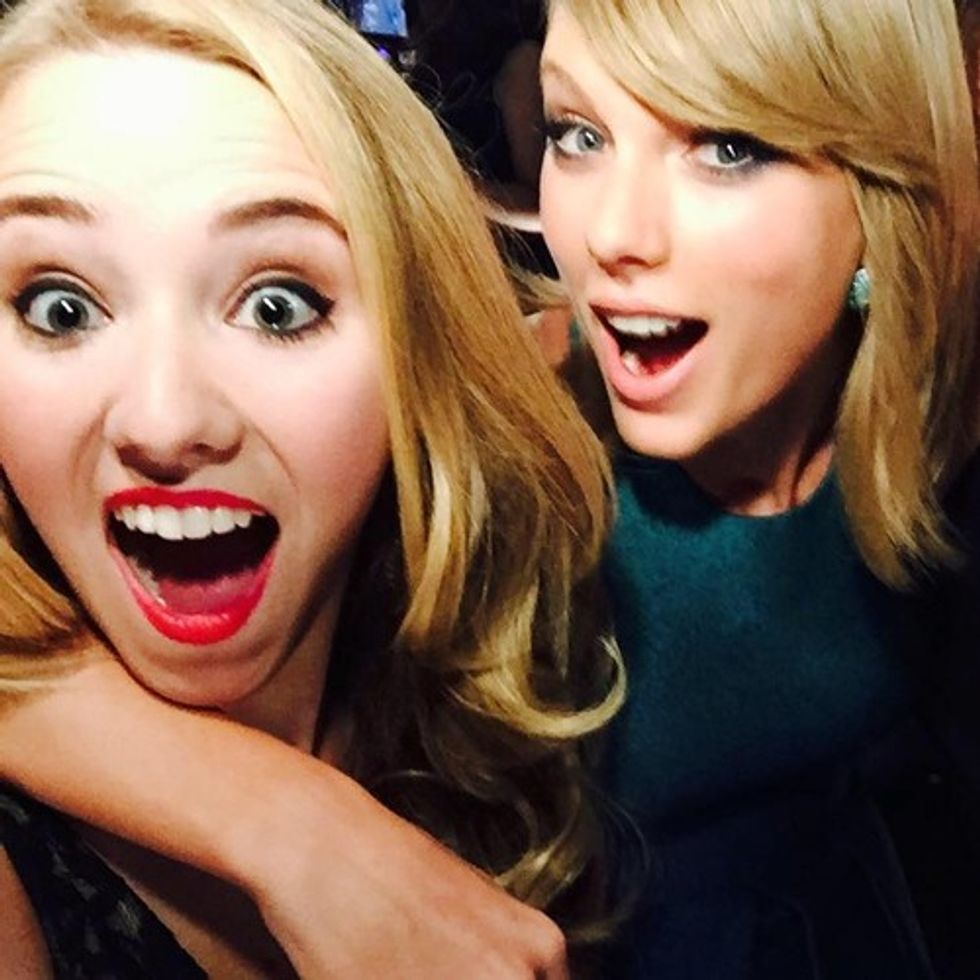 Jill Ralke meets with Taylor Swift. (Image source: Tumblr / Jill Ralke)
The two talked about how they were both dancing at the awards ceremony and then took a series of photos together.
"We took our pictures and after we took the one of her putting her arm around me, she said 'Let's take another I look creepy.' I laughed and said no you don't!" Rake wrote. "I have never been happier walking away from talking to Taylor. She knows my name, knows things about me and has seen my posts. Taylor, I love you to the moon and back. Thank you for making my night the best night of my life."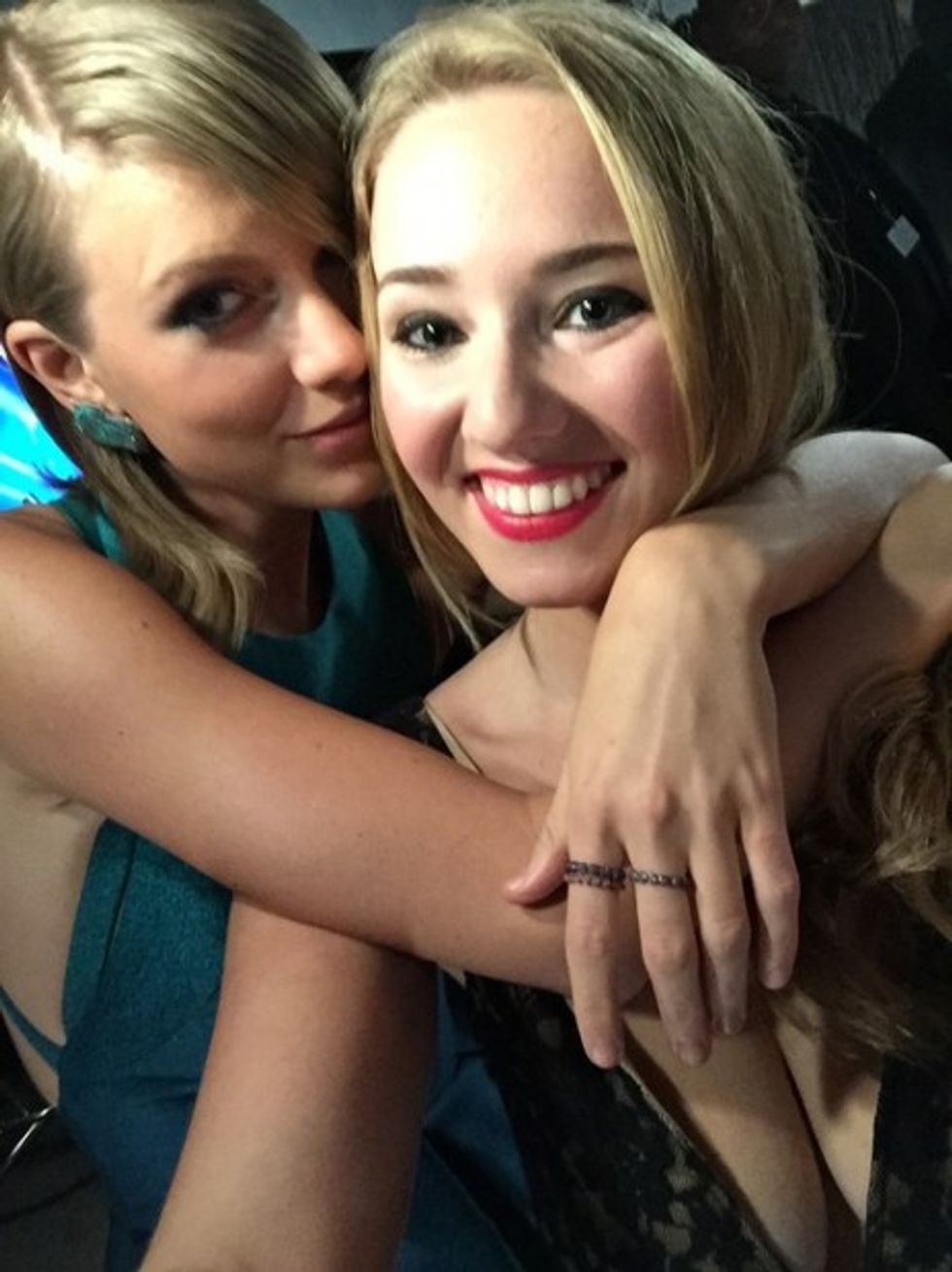 Jill Ralke meets with Taylor Swift. (Image source: Tumblr / Jill Ralke)
In an interview with BuzzFeed, Ralke said she "felt like the luckiest person in the world."
"Afterwards I was in pure shock, and right when I got back to my seat I started crying so hard because I was so unbelievably happy and grateful for Taylor that she had gone out of her way to do that for me," she said.
(H/T: BuzzFeed)
—
Follow Oliver Darcy (@oliverdarcy) on Twitter