The Obama administration has announced that illegal immigrants from Central America will be able to apply for permission to bring their children into the United States, even though the administration indicated last year that the program would not be used for this purpose.
Last November, the State Department announced a new refugee/parole program for children in El Salvador, Guatemala and Honduras, for parents who are "lawfully present" in the United States. The program was meant as an alternative to having kids from those countries try to enter the U.S. illegally through the southern U.S. border, as they did in droves last year.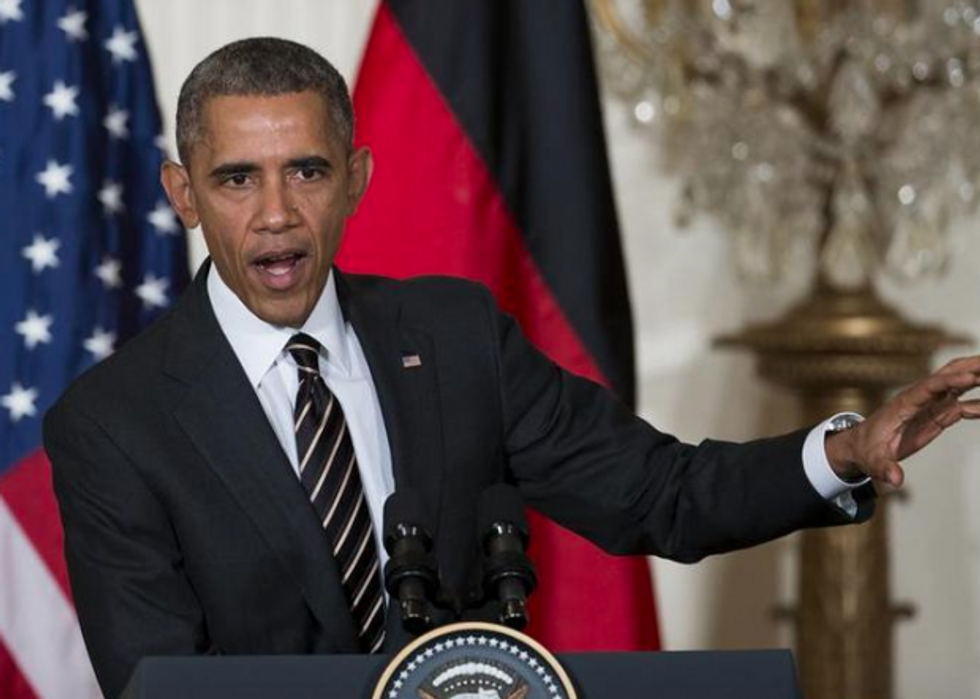 President Barack Obama's underlings have set up a program that is allowing illegal immigrants to apply for permission to bring their children to the United States. Image: AP Photo/Evan Vucci
According to a State Department fact sheet, the program was not meant for illegal immigrants who are living in the United States.
"The refugee/parole program will not be a pathway for undocumented parents to bring their children to the United States, but instead, the program will provide certain vulnerable, at-risk children an opportunity to be reunited with parents lawfully resident in the United States," State said.
But U.S. Citizenship and Immigration Services has released its own fact sheet on the program that indicates illegal immigrants will in fact be able to use it to bring their children to the United States.
USCIS said parents who qualify under the program can have permanent resident or temporary protected resident status, but can also be parolees, or benefit from a deferred action program set up by the Obama administration. Those programs are being used to protect illegal immigrants who are on a lower-level of priority for deportation, and allow these illegal immigrants to work in the United States.
According to a Republican aide, the USCIS description shows that the Obama administration is defining "lawfully present" to include anyone who gains protection under the administration's controversial programs to protect illegal immigrants.
USCIS said it's been accepting applications under the program since December.