A Rio de Janeiro woman called it quits with her boyfriend after a camera that she secretly installed caught the man abusing two of her French bulldogs late last month.
Ninna Mandin published two videos on Facebook Saturday showing her now ex-boyfriend, Rafael Hermida, body slamming one of the dogs while holding another in the air by its hind leg before dropping it to the ground. She said she installed the camera after suspecting the man of foul behavior.
"That person that we have welcomed in my house, with all the love and affection, was able to commit the atrocities you are going to watch," Mandin wrote on Facebook, according to an online translation.
"We do not have the words to describe such cowardice with beings so pure and helpless that never did wrong. The only feeling I have is the remorse to have not noticed before to spare them," she continued.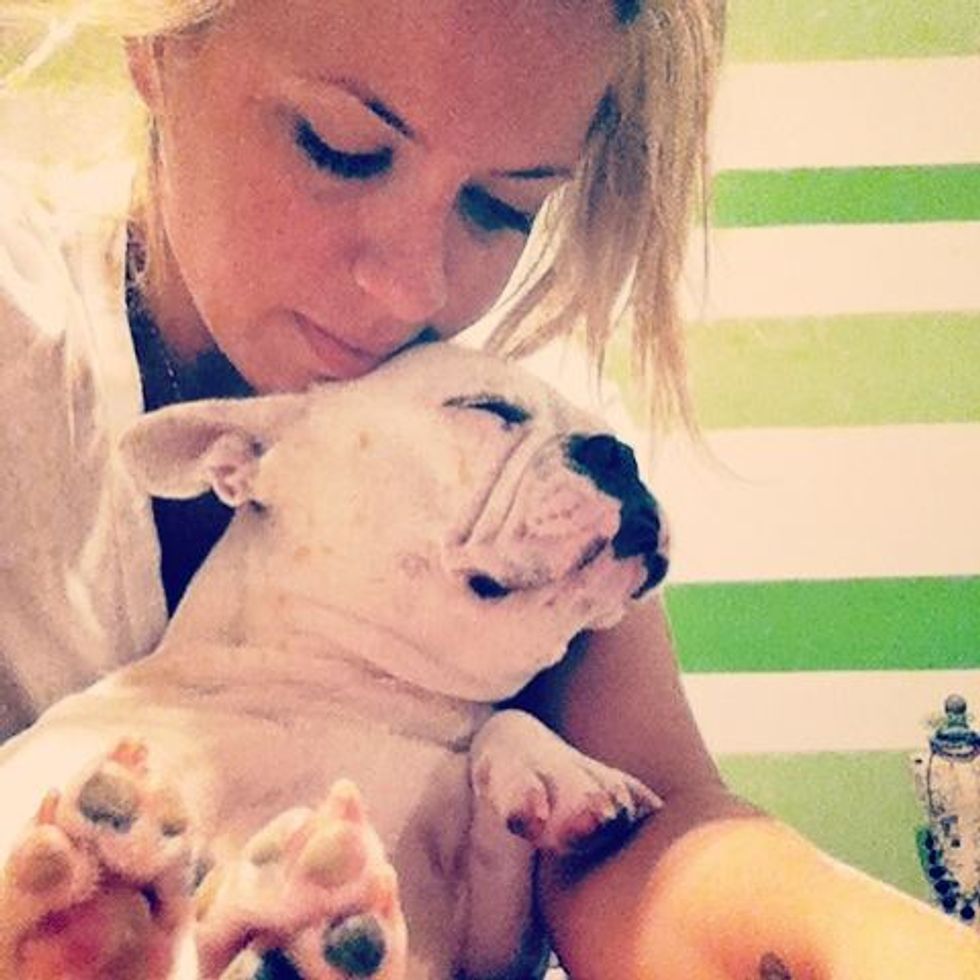 Nina Mandin. (Image source: Facebook)
In a follow-up post, Mandin said the dogs were "recovering" and now far away "from the scope of him or any evil."
Footage of Hermida abusing the dogs has since gone viral in Brazil, with a protest planned Friday outside the bar the man partially owns.

Image source: Facebook
Approximately 3,800 individuals said they were going on Facebook at the time of publication, forcing Buddy's Bar to issue a statement condemning Hermida's act.
"We would like to express complete disgust with what happened," a statement posted online read, according to an Internet translation. "We are tomorrow removing that person's property."
The statement urged upset individuals not to "punish" the other owners of the bar for actions they did not commit.
"We are angry just like you!" it said. "But punish who is to blame!"
—
Follow Oliver Darcy (@oliverdarcy) on Twitter