GROSSETO, Italy (TheBlaze/AP) — Francesco Schettino, the man who was captaining the Costa Concordia luxury liner when it ran aground in January 2012, has been sentenced to more than 16 years in prison.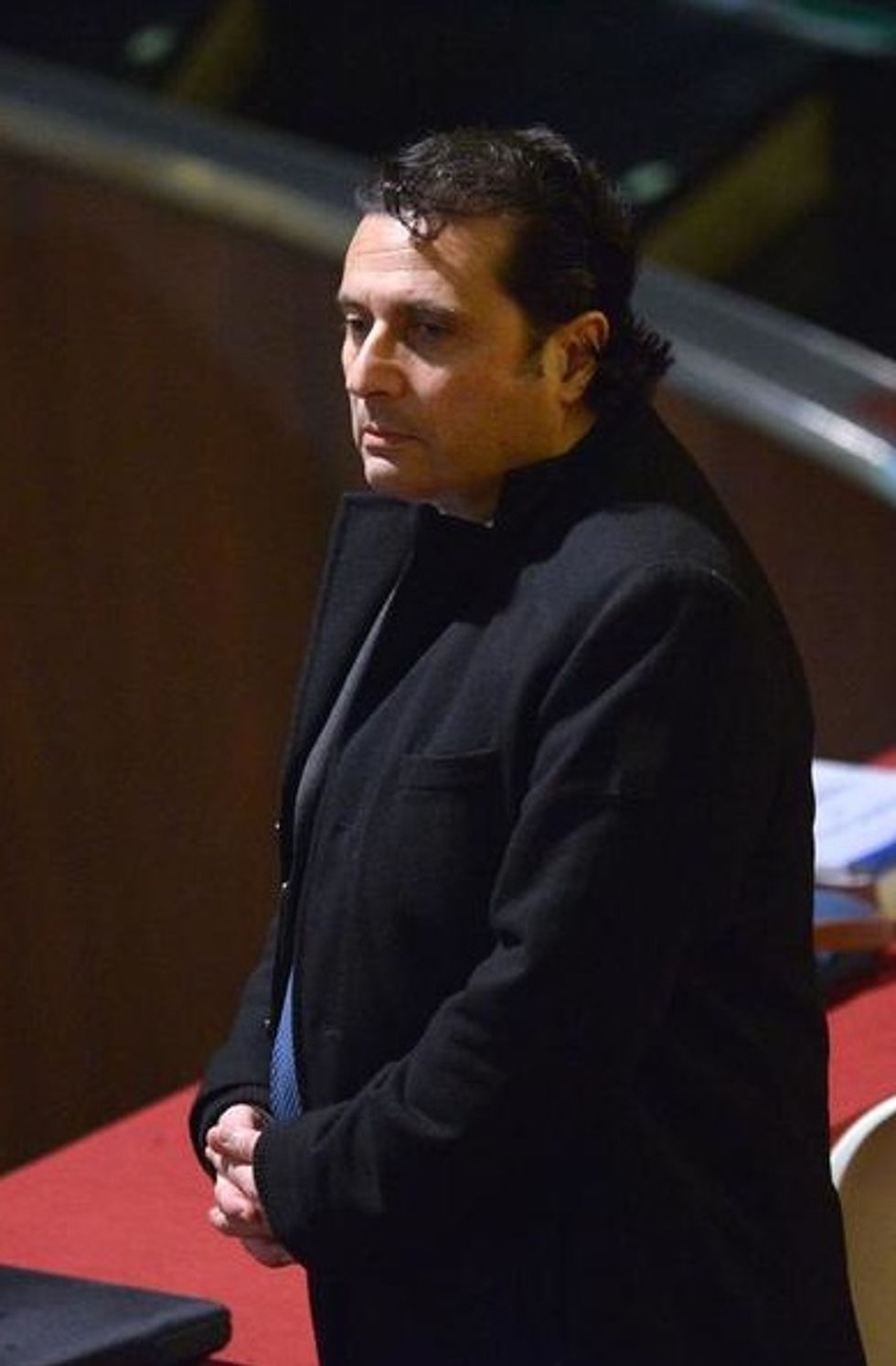 Costa Concordia's captain Francesco Schettino arrives for his trial on February 10, 2015 in Grosseto. An Italian court sentenced Schettino, the captain of the Costa Concordia cruise ship that capsized in 2012, killing 32 people, to 16 years in prison. Schettino, 54, is charged with multiple manslaughter and causing a shipwreck. He is also accused of abandoning ship ahead of his passengers. (Alberto Pizzoli/AFP/Getty Images)
Schettino was convicted of multiple charges of manslaughter, causing the shipwreck and abandoning ship before his passengers, 32 of whom died in the wreck.
The deadly wreck was described at the time as being "like a scene from the Titanic."
An oil removal ship near the cruise ship Costa Concordia, leaning on its side, Monday, Jan. 16, 2012, after running aground near the tiny Tuscan island of Giglio, Italy. (AP Photo/Gregorio Borgia)
Schettino wasn't present when Judge Giovanni Puliatti read out the verdict Wednesday night in a Grosseto theater.
The verdict and sentencing brought a close to a trial that has been running since July 2013.
—
Follow Zach Noble (@thezachnoble) on Twitter