When James Carter got a look at the word puzzle his son said he received in his eighth-grade class Monday, he was shocked.
Words like "bondage," ''leather cuffs," "spanking" and "submissive" jumped out — and those were the tamer ones. Others were so racy they had to be covered over for a newscast.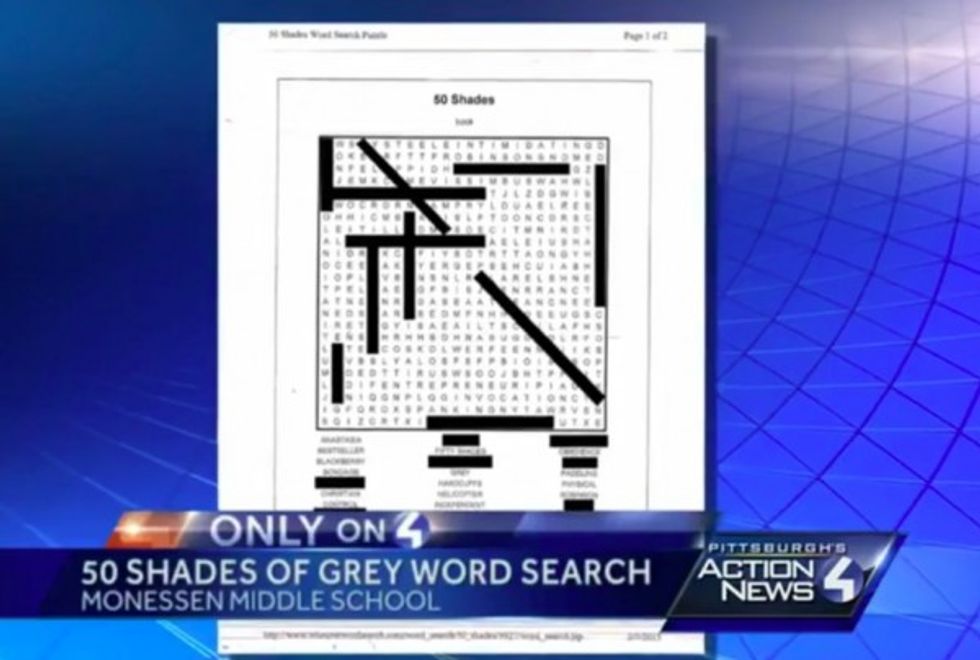 Image source: WTAE-TV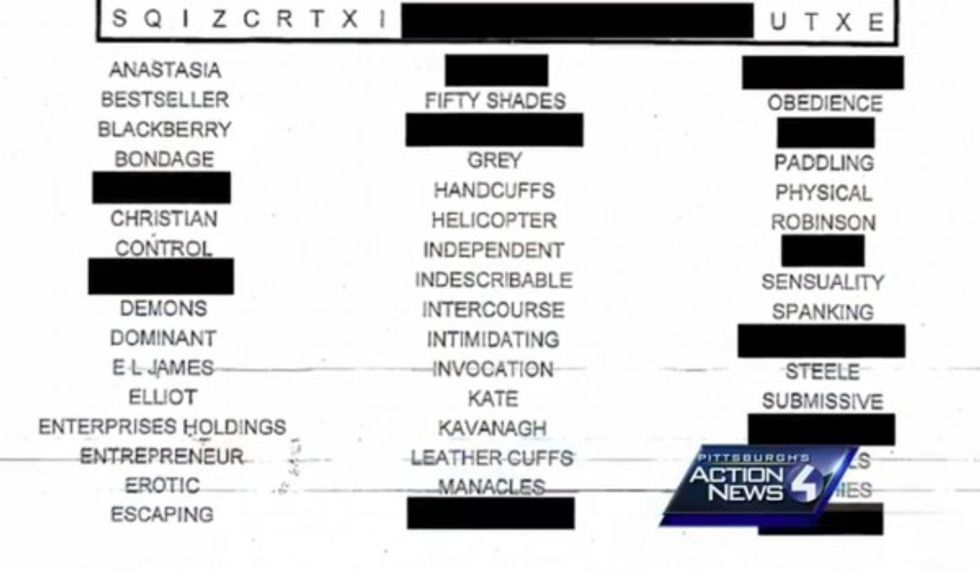 Image source: WTAE-TV
The word puzzle was based on the erotic novel and upcoming movie "Fifty Shades of Grey."
Then Carter's son gave him more disturbing news.
"I asked my son who passed it out, and he said the teacher passed it out," he told WTAE-TV in Pittsburgh. "I don't think this is what they should be doing in the eighth-grade level."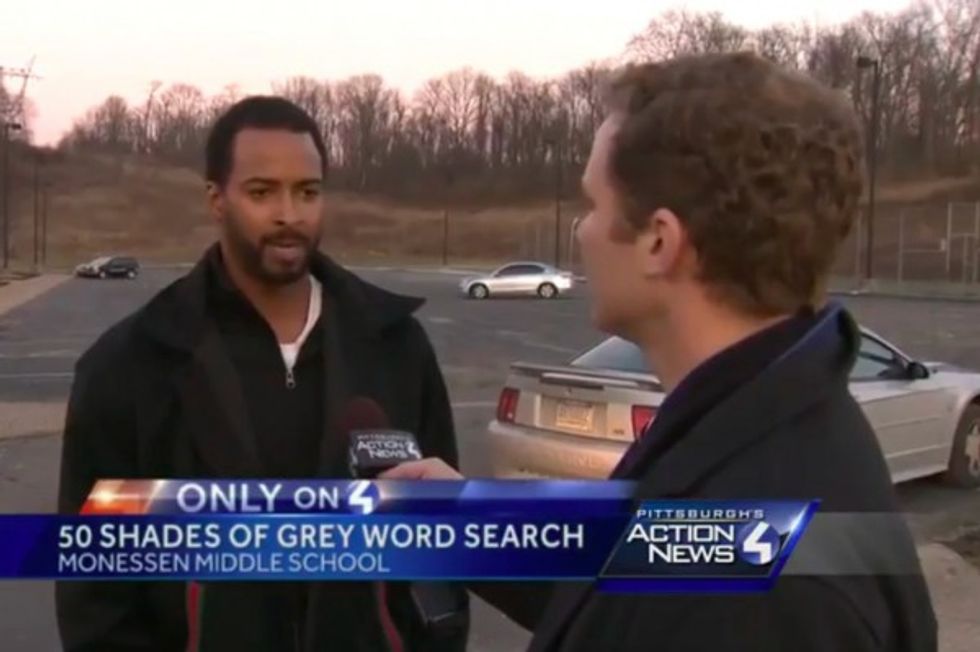 Image source: WTAE-TV
At least five students in the Monessen Middle School classroom reportedly got copies of the word puzzle, WTAE said. It was apparently downloaded from a website, copied and given students, according to TribLive.
TheBlaze located an uncensored "50 Shades" puzzle through a web address seen on the WTAE report; a note at the bottom of the worksheet says it's "suitable for individuals or educators that want something with a difficulty level of Very Difficult." After brief instructions, it ends with, "But most of all HAVE FUN!!!"
Carter said he went to the school Tuesday afternoon but was denied information because he insisted on recording the conversation with school officials. Then he went to the school board meeting Tuesday evening.
"I wanted to record the conversation because a lot of parents had questions about it, and I was denied that," Carter told the board, TribLive reported. "So I guess I come here today to find out the timeline and how it happened."
[sharequote align="center"]"I don't think this is what they should be doing in the eighth-grade level."[/sharequote]
A WTAE news crew attended the meeting as well; officials there didn't comment about who passed out the word puzzle, saying it was a personnel matter.
"We just learned of this issue yesterday," school board solicitor John Toohey told WTAE. "An investigation will occur."
But Roberta Bergstedt, a board member not at the meeting, emailed WTAE saying the word puzzle was passed out by mistake.
"It was a huge but unintentional error and was collected from the five students involved as soon as it was realized," Bergstedt's email read. "Unfortunately one copy was taken by a student who then posted it on social media."
School district officials also refused to tell WTAE if any staff members have been disciplined over the matter.
The office of acting superintendent Dr. Leanne Spaznak didn't immediately respond Wednesday to TheBlaze's request for comment.
This story has been updated.
—
Follow Dave Urbanski (@DaveVUrbanski) on Twitter