The controversial new Islamic tribunal in north Texas may already be in trouble with the law. Dana contributor Lawrence Jones -- who has been following the story and was one of the only members of the media allowed inside the "Stand With the Prophet" event in late January --  was perusing the tribunal's website when he noticed something strange: the four tribunal judges are described as "attorneys," though not all of them have law degrees.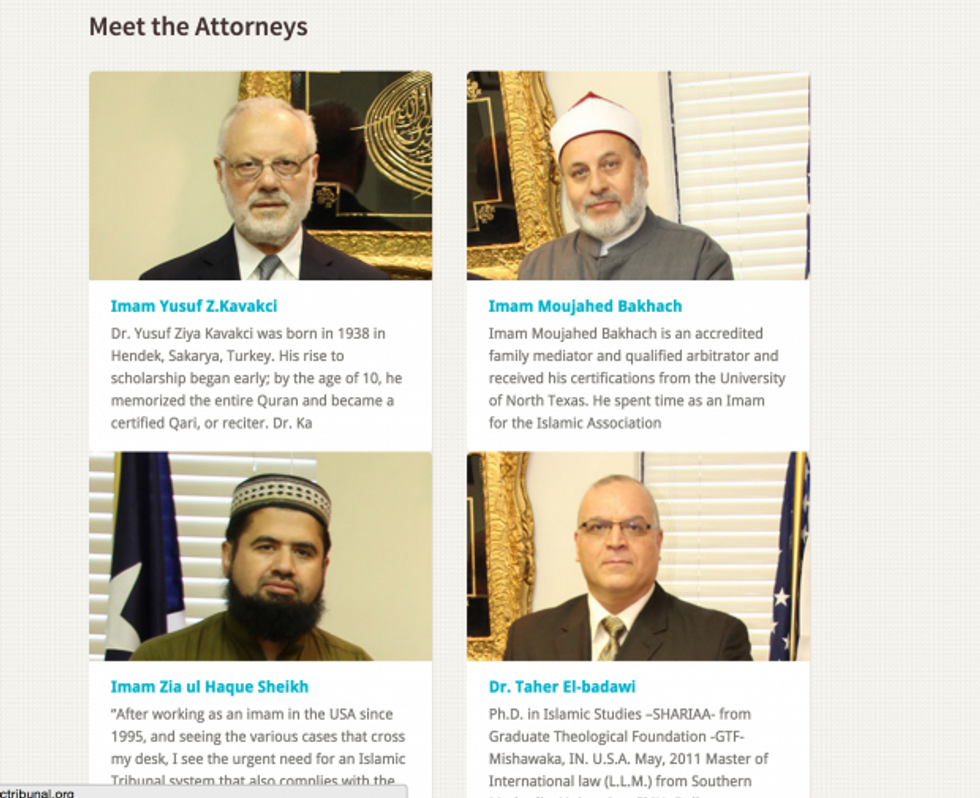 Image credit: Lawrence Jones
"You cannot say that you're an attorney in the United States of America, and you have no documentation -- especially in Texas," Jones told Dana Loesch on her television program Tuesday.
Jones filed a complaint with the Texas Unauthorized Practice of Law Committee, which is appointed by the Supreme Court of Texas and charged with preventing the unauthorized practice of law.
As of Wednesday morning, the site appears to have removed the word "attorneys":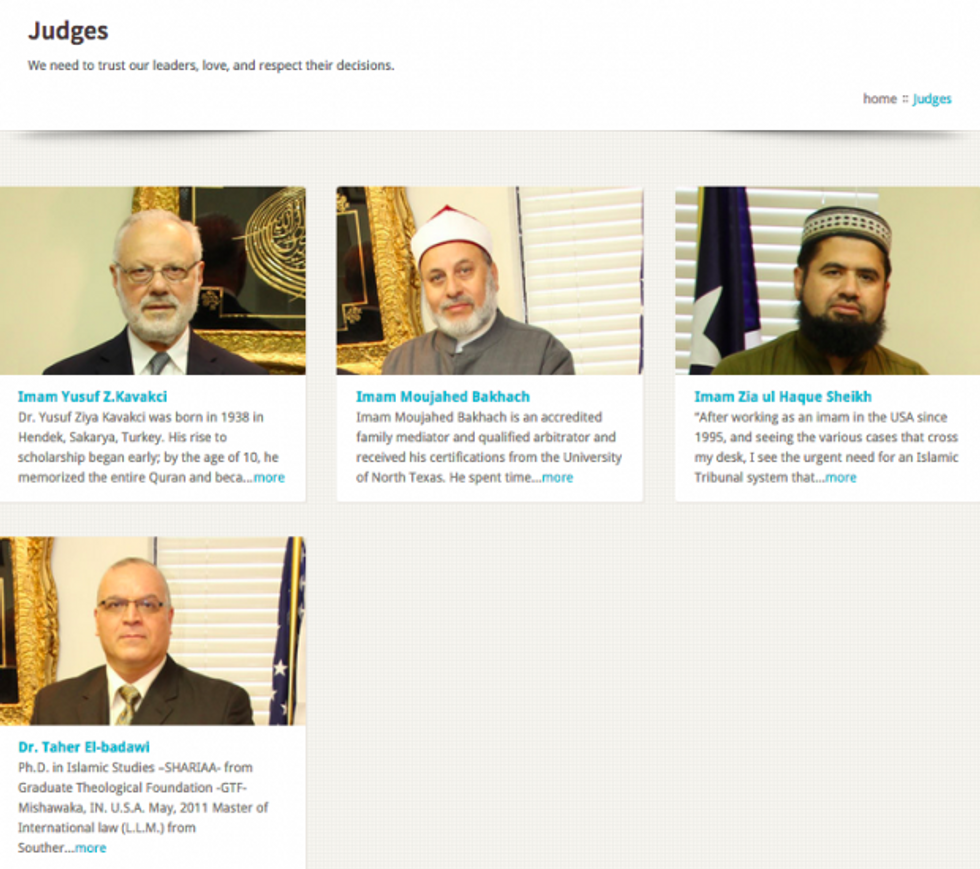 Image credit: IslamicTribunal.org
"I called the state and I called the chair, I actually spoke with him today," Jones said. "He made it very clear that they have received my complaint. We were one of the first ones to actually get that complaint in. And there is a large group of people that are bringing [forward] this same concern."
Jones said he was primarily concerned that the tribunal will follow in the footsteps of some in Europe and begin wading into criminal matters, though they have said they intend to deal with civil and family matters exclusively.
Watch the whole segment, below.
The full episode of Dana, along with many other live-streaming shows and thousands of hours of on-demand content, is available on just about any digital device. Click here to watch every Glenn Beck episode from the past 30 days for just $1!