No charges were filed against a 17-year-old Arizona high school student who allegedly started a fight and then got zapped by a stun gun carried by a police school resource officer who couldn't deescalate the altercation, KNXV-TV reported.
Most of the incident between the two males was captured on video by multiple cellphones.
The fight started about 10:30 a.m. Wednesday at Mountain Ridge High School when the 17-year-old grabbed from behind a 16-year-old from who just sat down at an outdoor table, Glendale police said.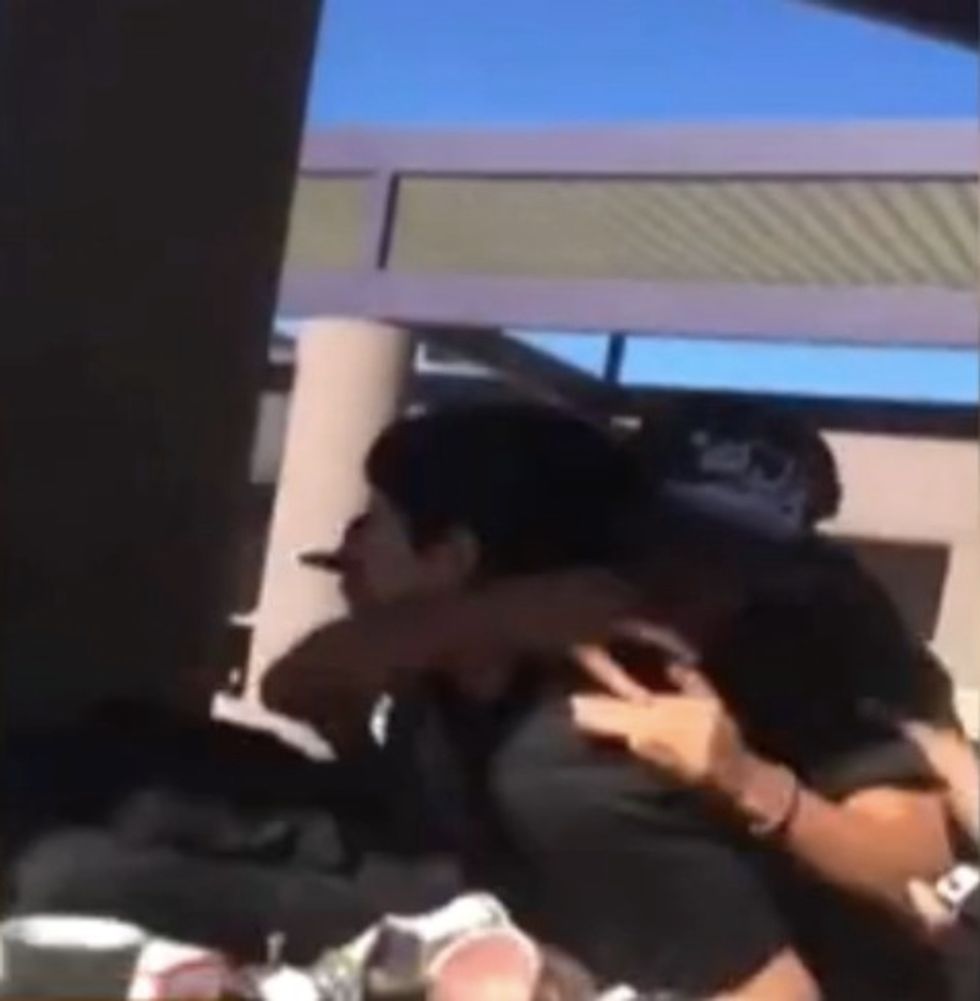 Image source: KNXV-TV
Video showed the alleged attacker pull the student from his seat and then the pair disappeared behind onlookers; seconds later they were on the ground with the 16-year-old above the attacker and throwing punches at him.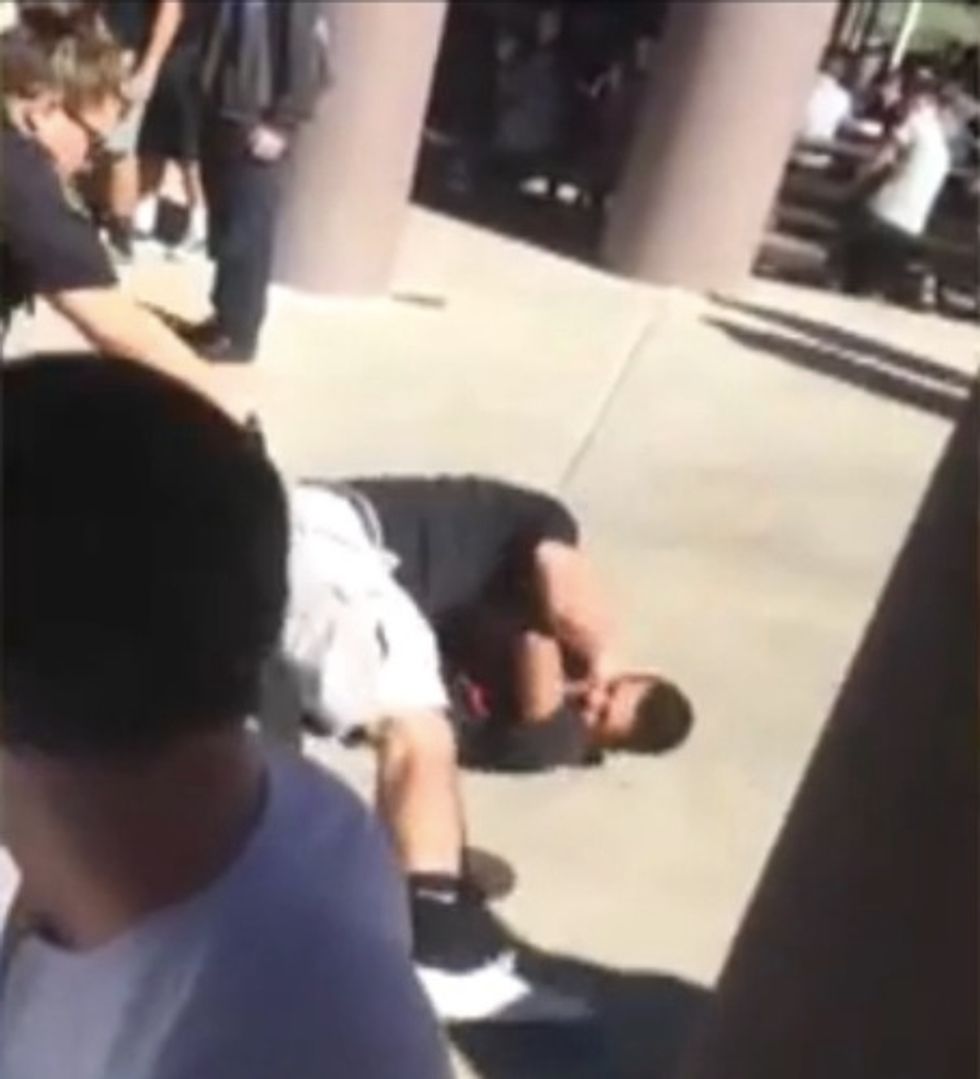 Image source: KNXV-TV
According to a school statement, the officer noticed the 17-year-old becoming aggressive toward the 16-year-old before he attacked. After the 16-year-old victim had quickly reversed things, the officer is heard yelling, "Get off him! Get off him!"
But the officer used the stun gun on the 17-year-old whose back was on the ground, albeit while knowing he allegedly was the initial aggressor. Police told KNXV the officer acted appropriately.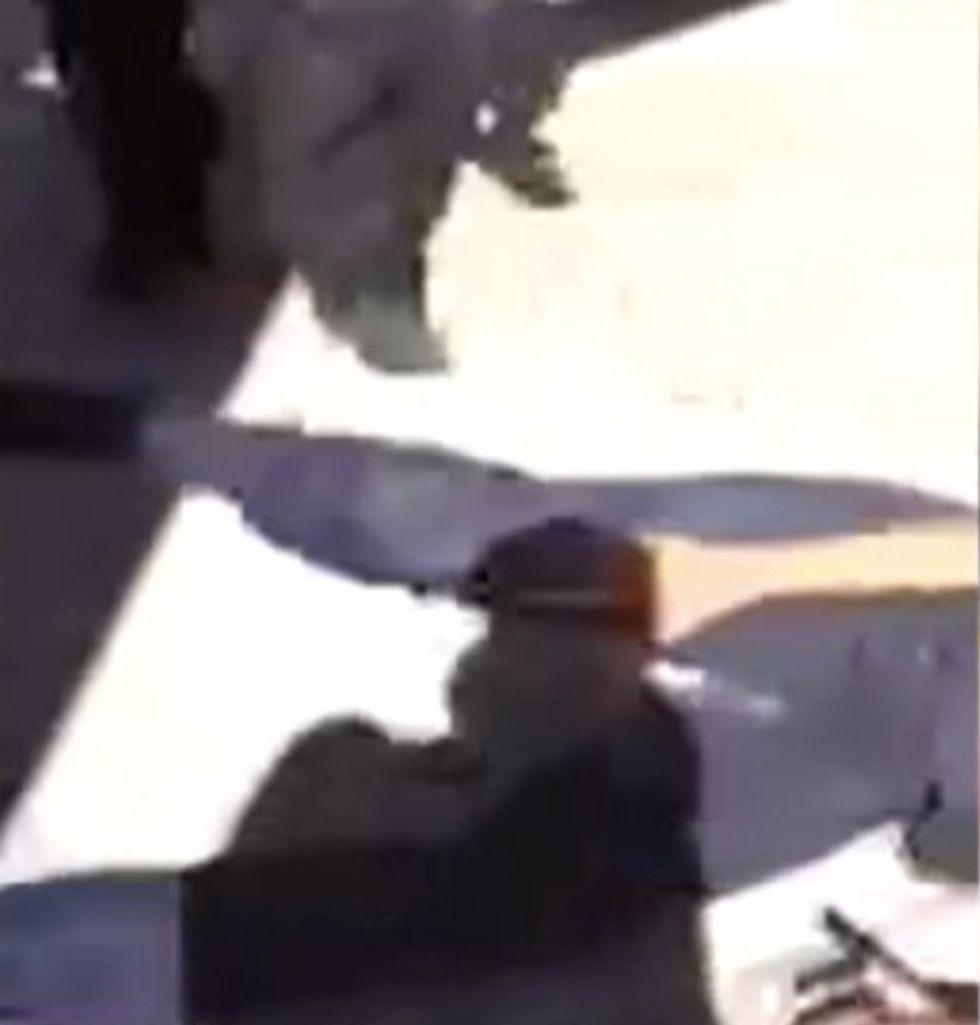 After the stun gun zap. (Image source: KNXV-TV)
"I was shocked, but the fight did get out of hand, so I guess it was necessary," student Ashley Williams told KNXV.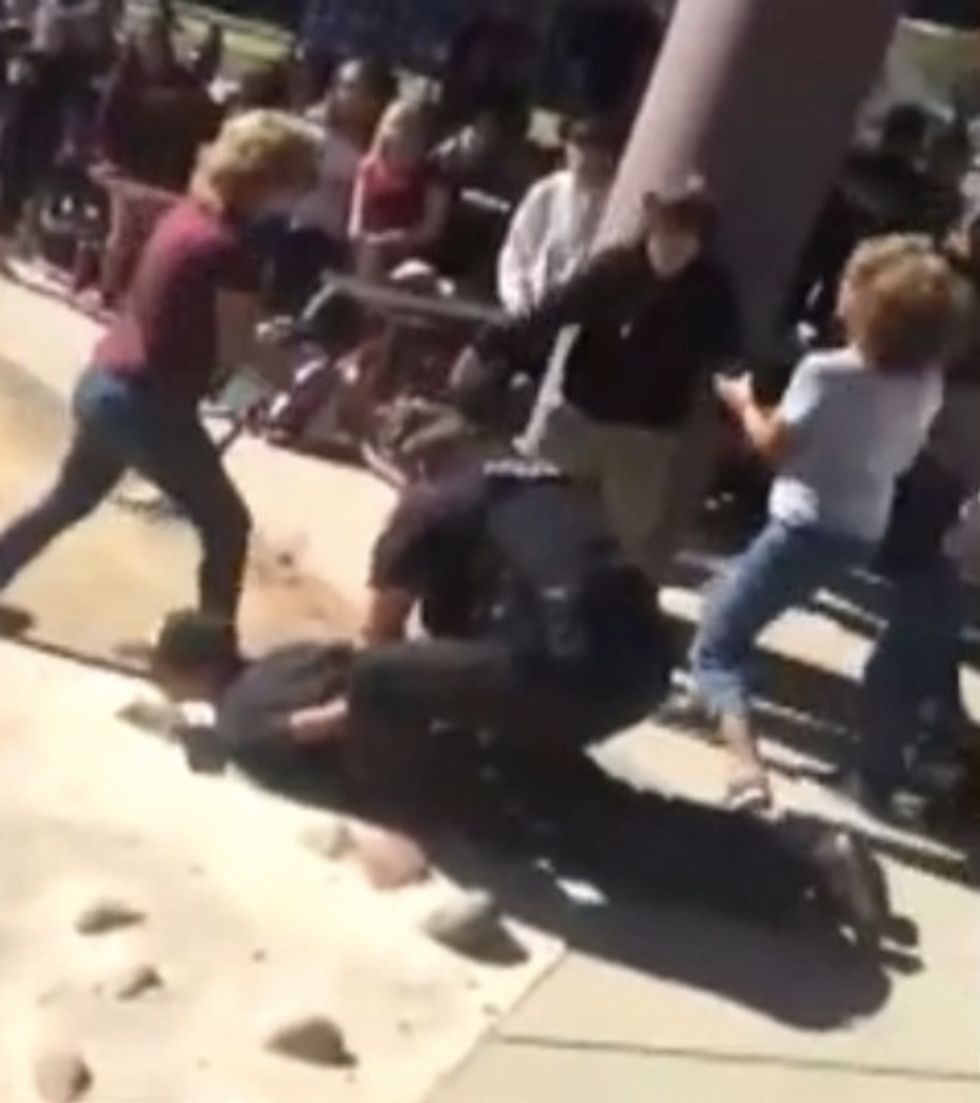 Image source: KNXV-TV
The 17-year-old wasn't injured after getting hit by the stun gun, KNXV added. The school is investigating.
—
Follow Dave Urbanski (@DaveVUrbanski) on Twitter