The Senate easily approved Ashton Carter to be the next secretary of defense, a position that will require him to oversee the next phase of U.S. military action against the Islamic State.
Carter, who served as deputy secretary of Defense from 2011 to 2013 under the Obama administration, enjoyed broad support from Republicans. The Senate Armed Services Committee approved him unanimously on Tuesday, and he was supported by nearly every Senate Republican.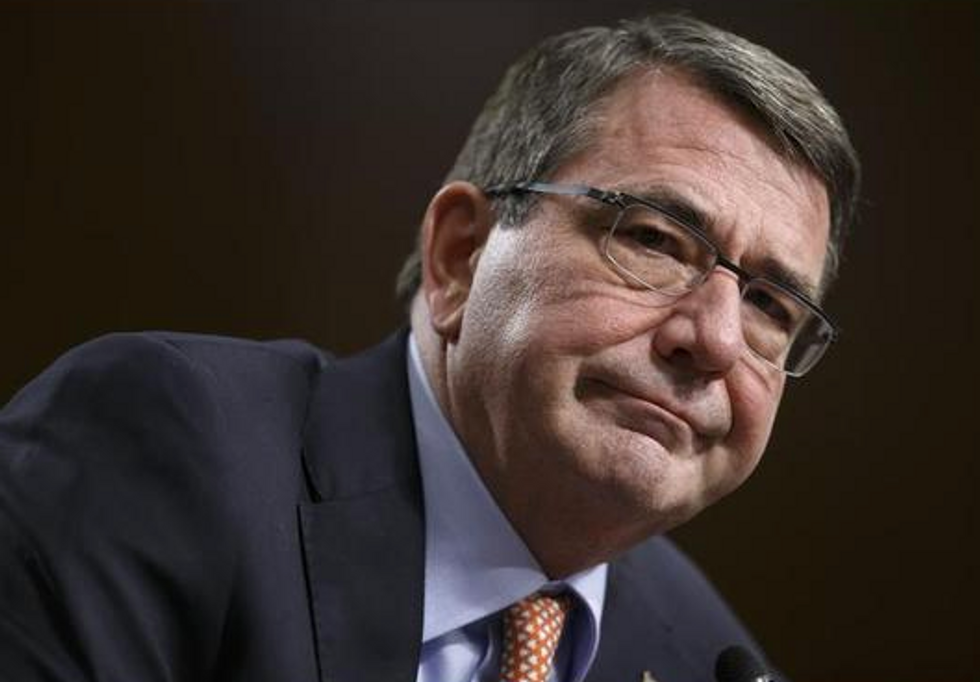 Ashton Carter was approved by the Senate as the next Defense Secretary. He replaces Chuck Hagel, who announced he would retire last November. Image: AP Photo/J. Scott Applewhite
The Senate approved him in a 93-5 vote. The only "no" votes came from Sens. Roy Blunt (R-Mo.), John Boozman (R-Ark.), Mike Crapo (R-Idaho), Mark Kirk (R-Ill.) and James Risch (R-Idaho).
His confirmation came just a day after the Obama administration asked Congress to authorize expanded military action against the Islamic State. The administration has stressed it does not want to authorize a long-term ground war, and the request includes language saying that no "enduring" use of ground forces would be allowed.
Key GOP Republicans said Carter earned their support by saying he would reconsider the U.S. drawdown of forces in Afghanistan if needed, and that he would work to eliminate "sequester" cuts to the Defense Department.
"We need to stop holding our military hostage to domestic political disputes, and send an unmistakable message to friend and foe alike that America intends to lead in the 21st Century by repealing sequestration immediately," Sen. John McCain (R-Ariz.) said Thursday.
But McCain and others also called on Carter to help end the micromanagement of DOD by the White House.
"Two of his predecessors, Secretary Gates and Secretary Panetta, have severely criticized White House micromanagement of the Defense Department and over-centralization of foreign and defense policy," McCain said. "According to numerous news reports, Secretary Hagel experienced similar frustrations with the insular and indecisive White House national security team over issues ranging from ISIL to Ukraine, detention policy to sequestration."
McCain said he would vote for Carter even though he had little hope that Carter can change that reality. "I do so with sincere hope and sadly little confidence that the president who nominated Dr. Carter will empower him to lead and contribute to the fullest extent of his abilities," he said.
Senate Majority Leader Mitch McConnell (R-Ky.) also said he would vote for Carter, but similarly called on Carter to reassess key military policy decisions that have come out of the White House, such as the Afghanistan drawdown.
"I intend to support Ash Carter's confirmation," he said. "But my support is conditioned on this request: the incoming Secretary needs to have the courage to speak truth to power."
"To Congress, yes," McConnell added. "But also to his commander in chief."
In his Feb. 4 confirmation hearing at the committee, Carter indicated he would support arming Ukraine against aggression from separatists backed by Russia.