A recently released study examining the emotional well-being children found that kids with same-sex parents experienced "more distress" than their peers who have a mother and a father, according to the Christian Post.
The study, which examined 207,007 children and included 512 kids with gay parents, was conducted by sociologist and Catholic priest Donald Sullins of Catholic University of America and published in the "British Journal of Education, Society & Behavioral Science" this month.
The title of the article, "Emotional Problems among Children with Same-Sex Parents: Difference by Definition," hints at Sullins' findings, which were briefly highlighted in the paper's abstract.
The goal of his inquiry was: "To test whether small non-random sample findings that children with same-sex parents suffer no disadvantage in emotional well-being can be replicated in a large population sample; and examine the correlates of any differences discovered."
Photo credit: Shutterstock
Sullins took data from the U.S. National Health Interview Survey and looked at 12 different measures related to emotional and developmental problems "and affiliated service and treatment usage," controlling for sex, race, age and income and education of the parent.
While he concluded that more work is needed to further explore the mechanisms involved in his findings, Sullins reported seeing greater emotional problems among the children of parents in same-sex arrangements. Here's how the abstract summarizes the results:
Emotional problems were over twice as prevalent (minimum risk ratio (RR) 2.4, 95% confidence interval (CI) 1.7-3.0) for children with same-sex parents than for children with opposite-sex parents. Risk was elevated in the presence of parent psychological distress (RR 2.7, CI 1.8-4.3, p (t) < .001), moderated by family instability (RR 1.3, CI 1.2-1.4) and unaffected by stigmatization (RR 2.4, CI 1.4-4.2), though these all had significant direct effects on emotional problems. However, biological parentage nullified risk alone and in combination with any iteration of factors. Joint biological parents are associated with the lowest rate of child emotional problems by a factor of 4 relative to same-sex parents, accounting for the bulk of the overall same-sex/opposite-sex difference.
Sullins believes that the biological connection between two parents and a child in opposite-sex relationships might help account for the emotional health being more in tact for kids in those arrangements, according to the Christian Post.
And while the Post also notes that some critics might seize upon the notion that being discriminated against is at the root of the increased emotional issues the study claims kids of same-sex couples face, the research found that these kids are actually not more likely to be picked on.
Plainly stated: Sullin believes biology matters.
"The reduced risk of child emotional problems with opposite-sex married parents compared to same-sex parents is explained almost entirely by the fact that married opposite-sex parents tend to raise their own joint biological offspring, while same-sex parents never do this," he wrote. "The primary benefit of marriage for children, therefore, may not be that it tends to present them with improved parents (more stable, financially affluent, etc., although it does do this), but that it presents them with their own parents."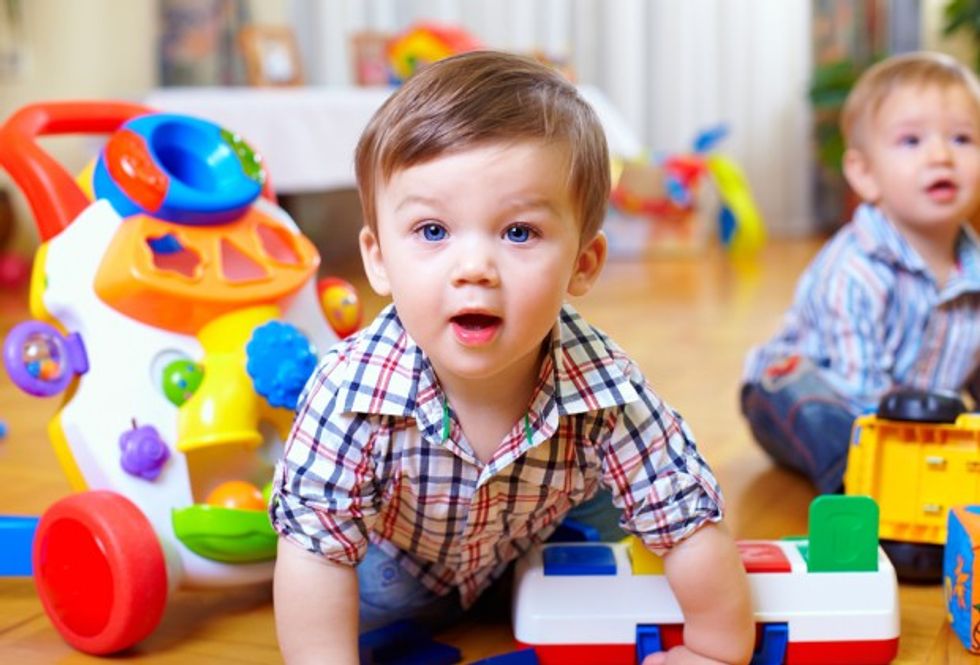 Photo credit: Shutterstock
Critics, though, aren't buying the results of the study. Think Progress, a liberal outlet, wrote this week that Sullins' study is "hugely flawed" and "seems timed to impact the Supreme Court's upcoming consideration of marriage equality for same-sex couples."
Think Progress — which pointed out Sullins' past opposition to homosexuality — also critiqued the paper and results over the fact that the data and the study itself included no definitive information about whether the gay couples being assessed were actually married, thus making it difficult to tie the results to assessing the viability of the legality of same-sex nuptials. 
"No conclusions can actually be drawn about the impacts of legalizing same-sex marriage because the study, by its own admission, collected no data about same-sex marriage or its effect on children," the Think Progress critique read.
See some of the other critiques here. 
(H/T: Christian Post)
--
Front page image via Shutterstock.com