A man who stole a hotel surveillance camera didn't exactly manage to escape the eye of police.
He was caught on video outside Heritage Motel on Long Island Oct. 14, the New York Daily News reported. The suspect, for whom police are still searching, can be seen walking up to one of the cameras to disconnect it sometime between 12:15 and 12:25 p.m.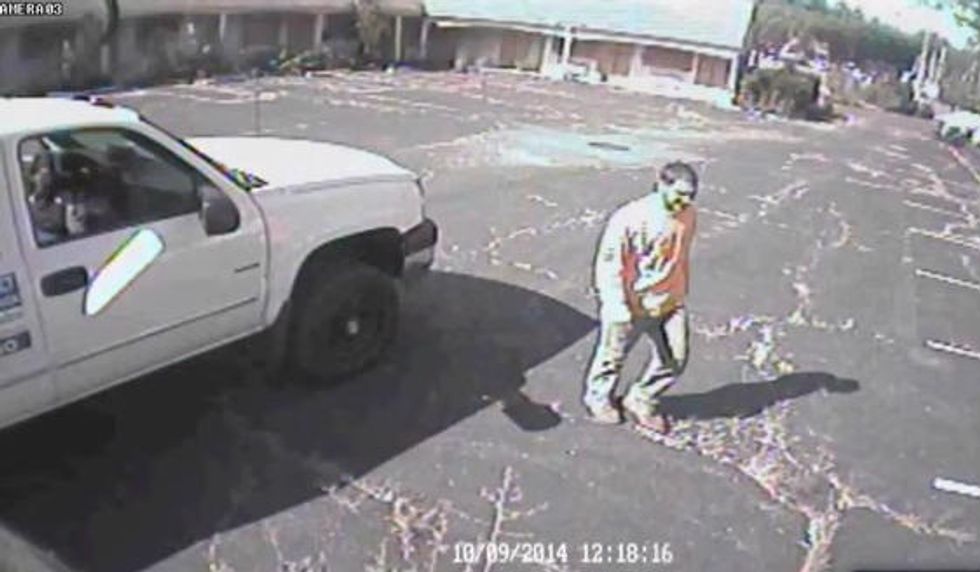 Image source: YouTube
But he didn't unhitch the device before a clear image of his face was captured on a remote server, which police later obtained.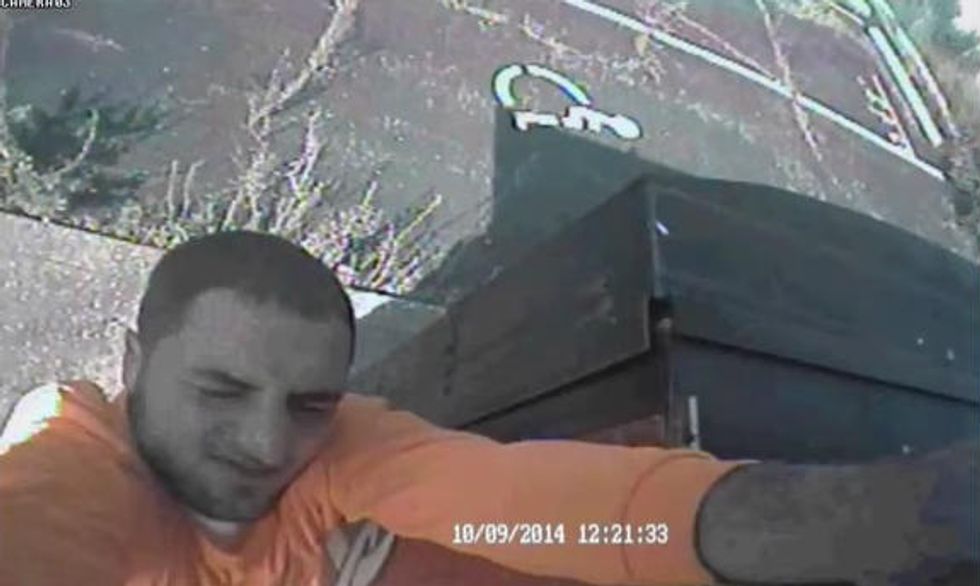 Image source: YouTube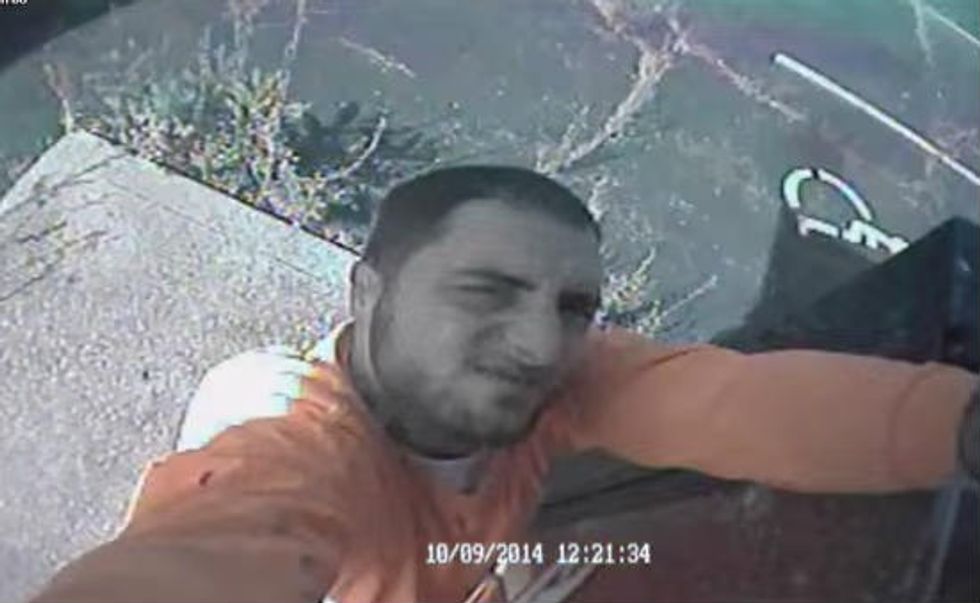 Image source: YouTube
In a renewed effort to catch the suspect after nearly four months, the Suffolk County Police Department has released the video showing the man in question. The video was posted on YouTube Friday.
According to the video description, the suspect fled the scene with a male passenger in a white Chevrolet four-door pickup truck with a landscaping trailer. The hotel was reportedly shut down when the crime occurred, according to the Daily News.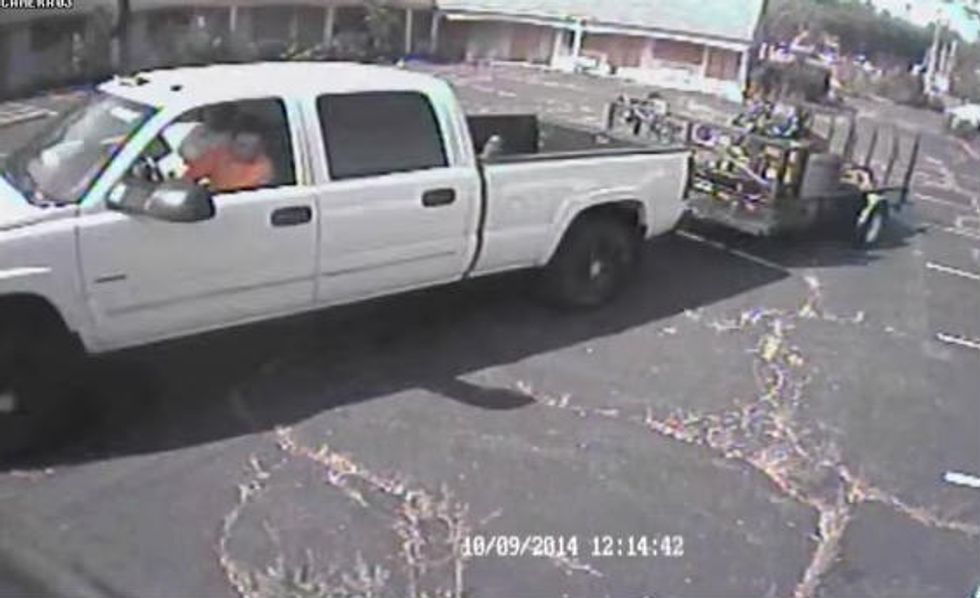 Image source: YouTube
Authorities are even offering a $5,000 reward to anyone with information that might lead to the man, who is wanted on the charge of petit larceny. It is unclear whether the passenger in the truck is wanted by police on any charges.
(H/T: New York Daily News)
–
Follow Jon Street (@JonStreet) on Twitter