It had been 5 long years since the day Diena Thompson's little girl was walking home from school and then lured into a Florida home where she was raped and suffocated.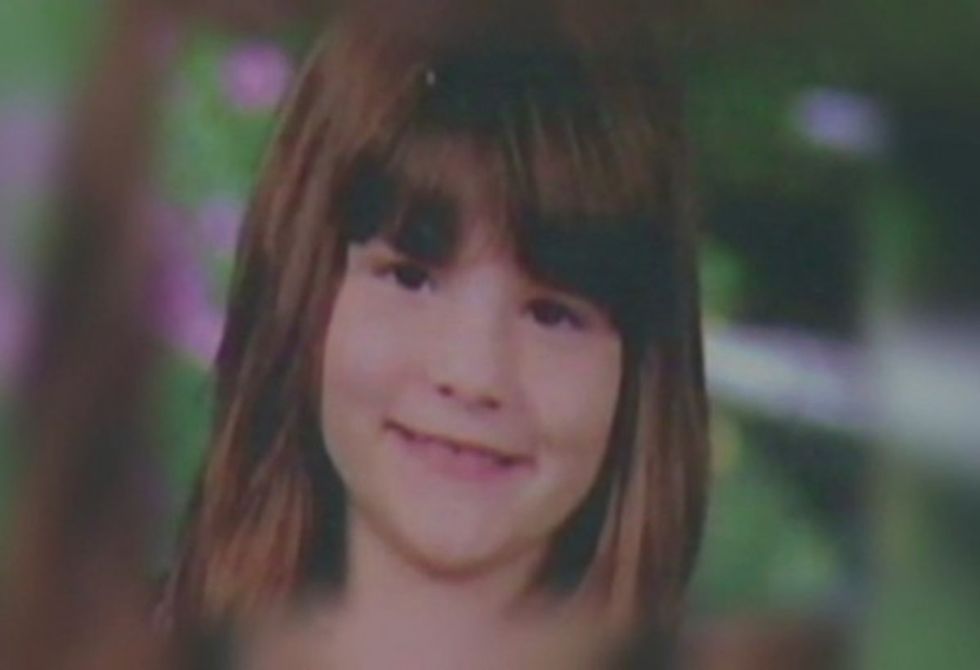 Image source: WJXT-TV
But Mom got to exact a unique measure of closure on Thursday, courtesy of the house where the horrible crime against 7-year-old Somer was committed in 2009: She got to burn it down.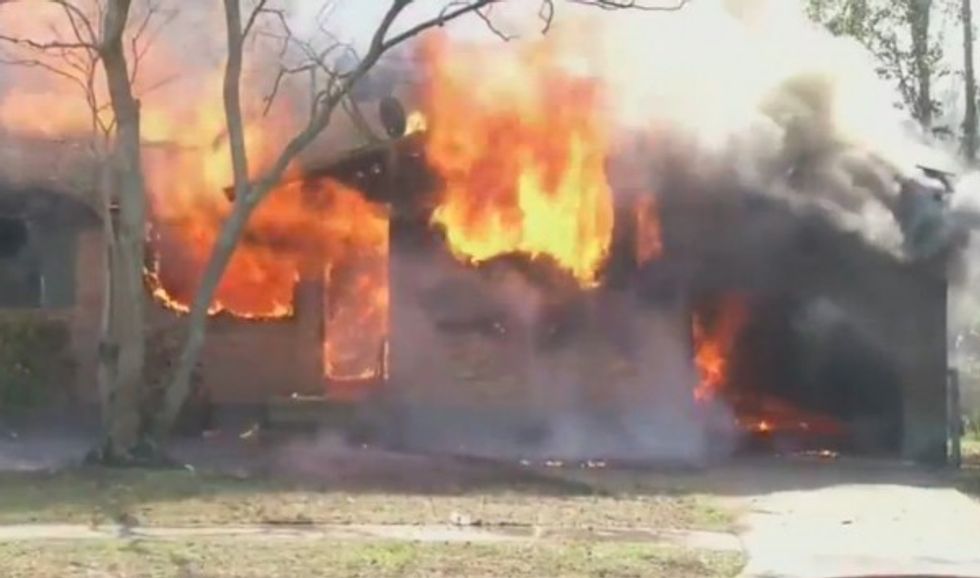 Image source: WJXT-TV
"I am the big bad wolf this time, knocking down your door," Thompson told WJXT-TV outside the Orange Park property surrounded by firefighters.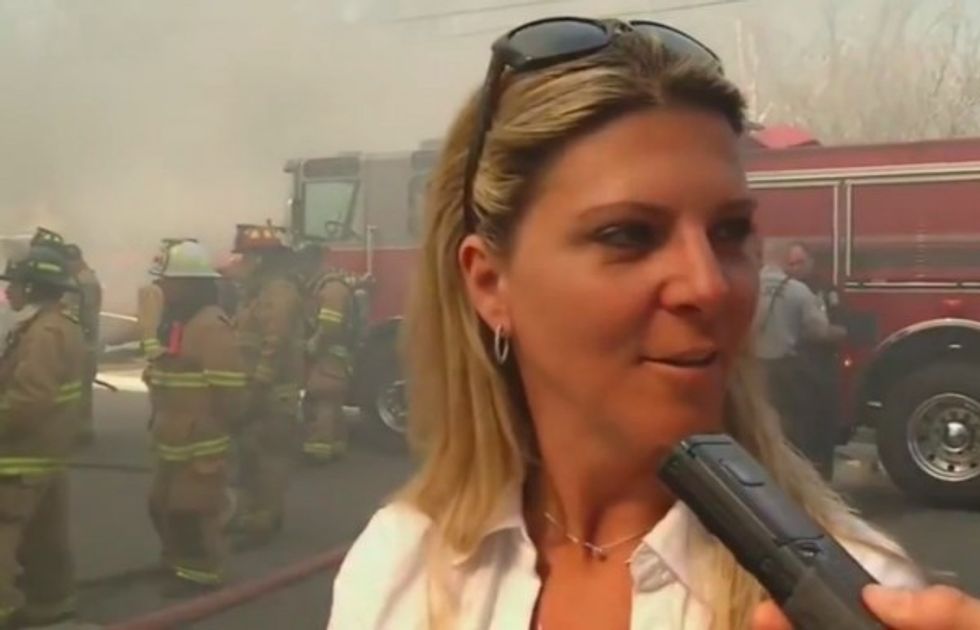 Image source: WJXT-TV
Somer's convicted killer, 29-year-old Jared Harrell, was squatting in the house at the time of her murder; it was in foreclosure after Harrell's parents moved out.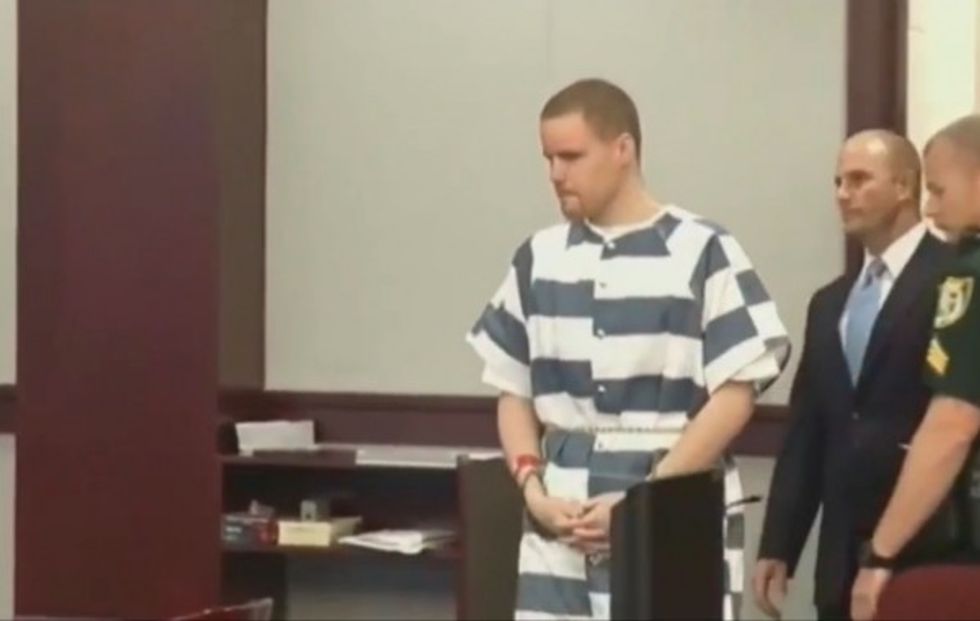 Image source: WJXT-TV
The bank, after taking possession, transferred ownership of the house to the Somer Thompson Foundation — which gave her mom a novel idea.
Thompson got in touch with the Orange Park Fire Department and offered that the house could be a great benefit if it was used for training exercises — and then burned to the ground. Firefighters commenced training on Monday and finished with Thompson walking up to the house and throwing a flare inside, igniting the whole place.
"Burn, baby, burn," Thompson told WJXT. Cheers went up as smoke billowed from the windows; more shouts came as the first flames were seen, the station said.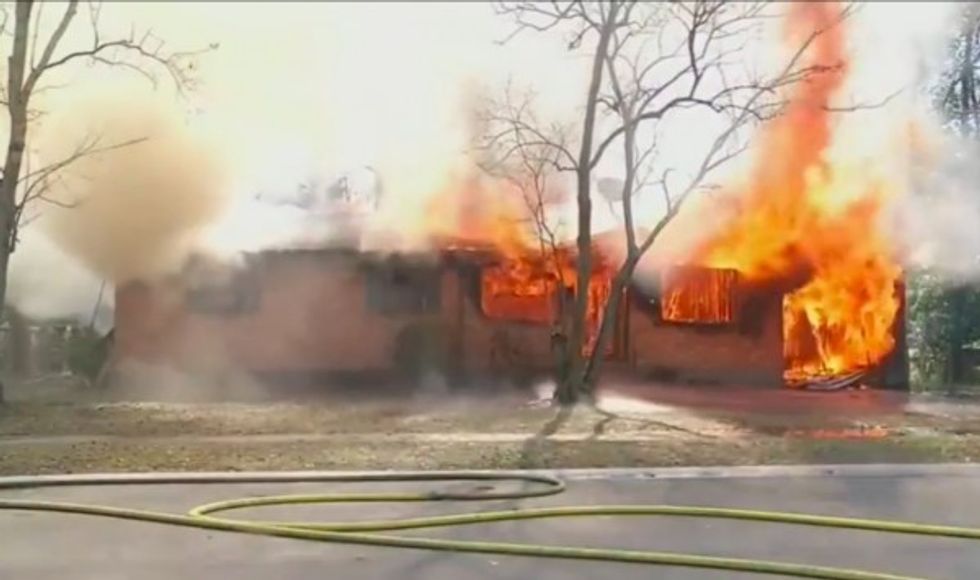 Image source: WJXT-TV
"This house is an eyesore to me and my mother," Kara Boomhower told WJXT. "We look at it from our kitchen windows. Lord knows what happened in that house, and I think it's just safe that it burns down because I don't want to be reminded of the memories."
As the rubble is cleaned up over the next several days, Thompson will continue to ponder what will be created to take the house's place. She's said that whatever goes there will be a source of good for the community.
OPFD Fire Chief Ty Silcox said Thompson's willingness to let first responders use the house for training might end up saving lives.
"It's probably been five or more years since we've had a structure in the town that we've been able to do live fire training in," Silcox told WJXT. "I think the benefit to this community is the healing process that should take place and we're looking forward to that."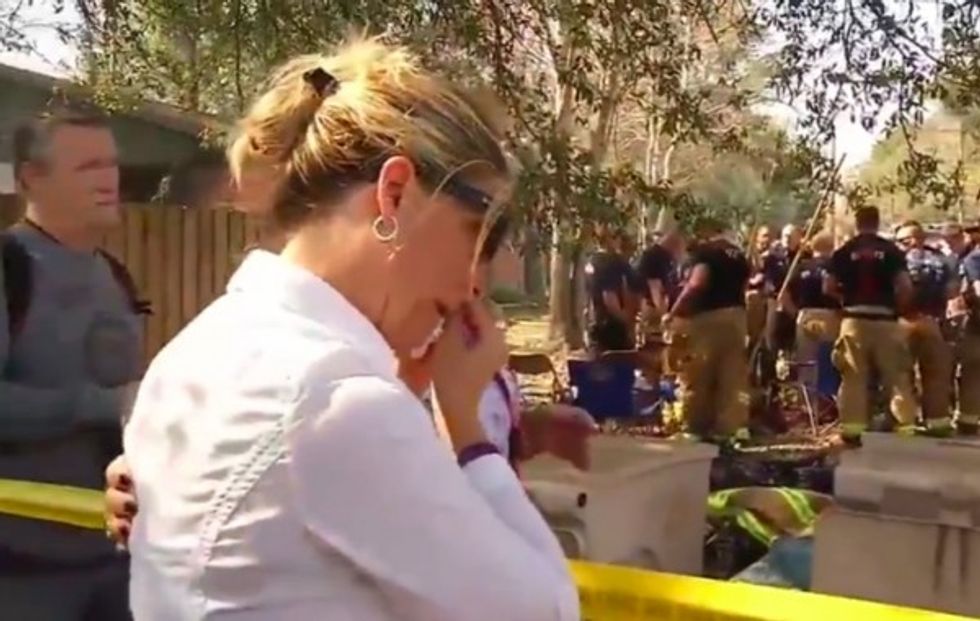 Image source: WJXT-TV
Thompson is determined that something good can come from the murder of her daughter, who's body was found in a Georgia landfill days after her disappearance in Orange Park.
"She's our sunshine, and she's going to save children; she's going to save lives," Thompson told WJXT as the fire grew. "She deserves nothing but glory for being the sacrificial lamb, and if she saves another child, then we've done something amazing."
video platformvideo managementvideo solutionsvideo player
(H/T: New York Daily News)
—
Follow Dave Urbanski (@DaveVUrbanski) on Twitter