Eighty-year-old defendant Dolores Sheinis had a Florida courtroom rolling with laughter during her bond hearing.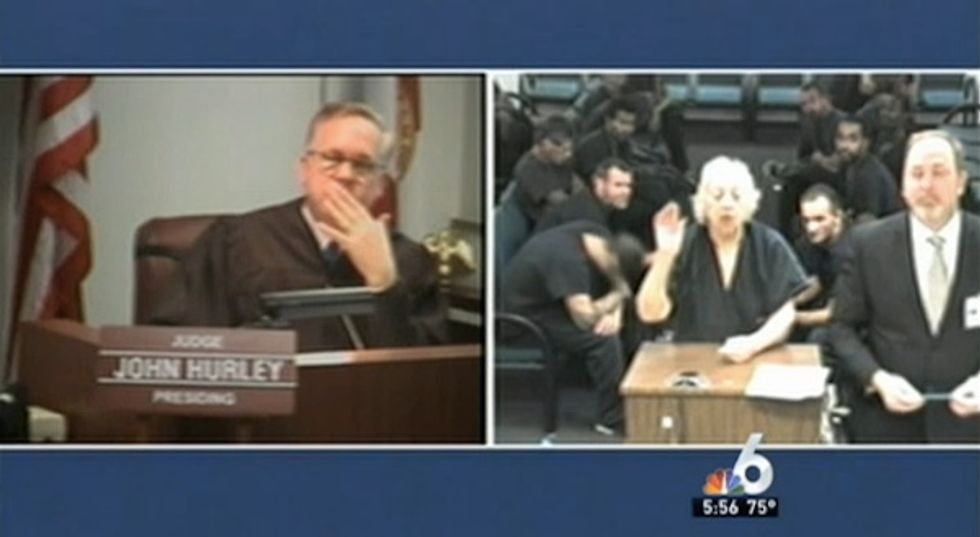 Image source: WTVJ-TV
The senior citizen was arrested and charged with resisting arrest and violating an order of protection for her ex-husband of 30 years, who called the police to report the violation.
On Thursday, Sheinis repeatedly called Judge John Hurley "sweetheart" and gave answers to his questions that had other inmates sitting behind her laughing out loud.
The judge could have given her a fine or even sentenced her to jail, but instead just ordered her to wear an electronic monitoring device and reminded her to stay away from her ex-husband.
"I swear to God, and all that's holy, on a stack of bibles, that I will never get near him, talk to him, call him or even look at him," Sheinis told the court.
At one point, the judge even put his head down on the bench as he laughed.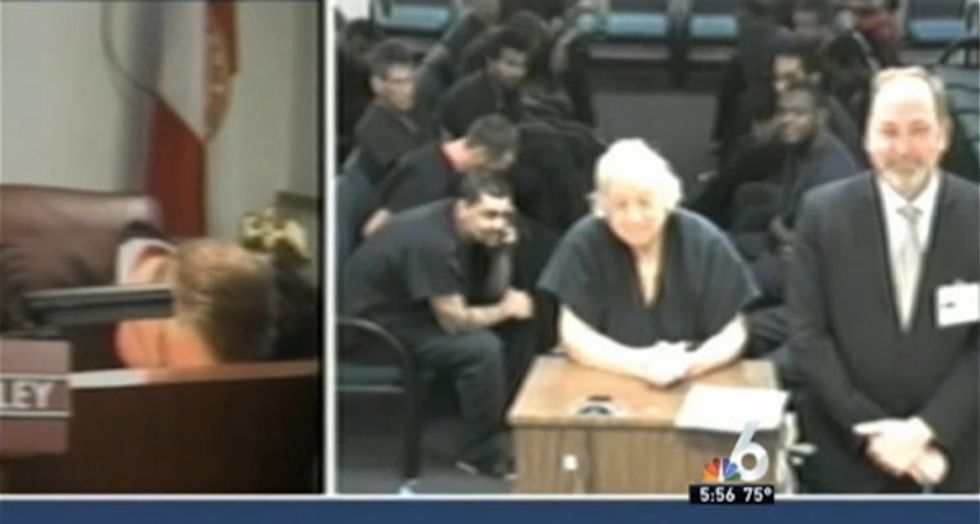 Image source: WTVJ-TV
The exchange ended with the judge asking Dolores, "Have you ever thought of doing a stand-up routine?"
Without hesitation, she fired back, "If you pay me good money, honey, I'll be there."
Watch the coverage from WTVJ-TV:
__
Follow Mike Opelka (@Stuntbrain) on Twitter.