Half a century? That's nothing for true love.
A pair of high school sweethearts found one another after 50 years apart, and they're reuniting this Valentine's Day, WBBH-TV reported.
"To me this is the true Hallmark love story," said Mary Moorcroft.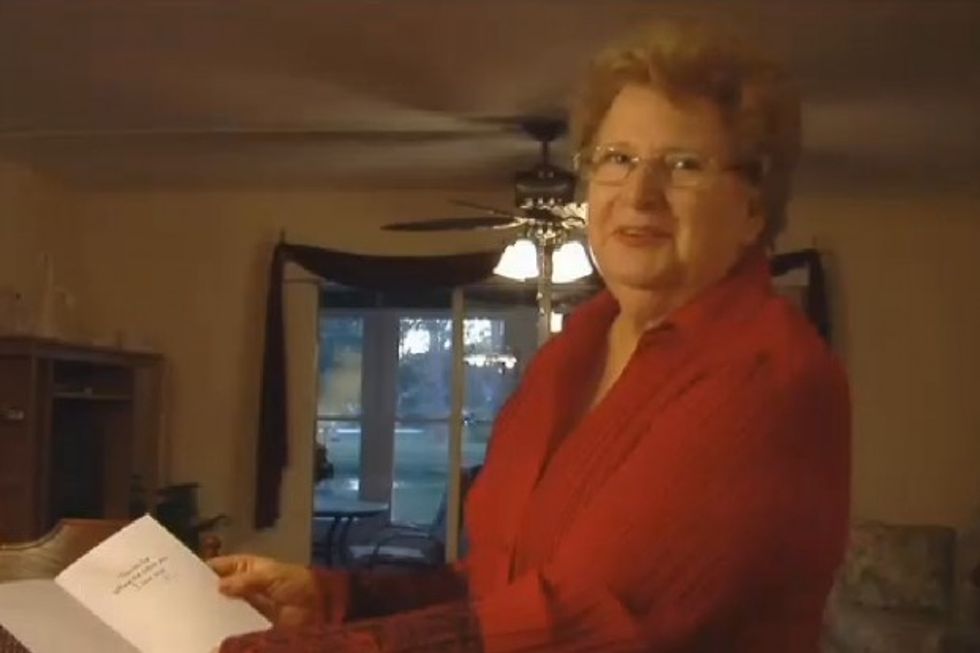 Mary Moorcroft. (Image via WBBH-TV)
Moorcroft was 14 years old when she met then-16-year-old Ron Fisher, and the two dated in high school.
"He was my first kiss, yeah," Moorcroft recalled. "He needed a little practice. So did I."
The pair eventually lost touch when Moorcroft's family moved, and each married and lived a full life.
But after Moorcroft's husband died, she decided to look up her old flame online and send him an email.
He responded in minutes, she said.
"It didn't take long," she said. "We were on the phone and I was hooked."
The lovers' plan: Fisher will come down from North Carolina to Fort Myers, Florida, to pick up his long-lost love this weekend, and the pair will move together to New York, where they met so many years ago.
Watch the WBBH report below:
NBC-2.com WBBH News for Fort Myers, Cape Coral
—
Follow Zach Noble (@thezachnoble) on Twitter