The haul so far: more than $300 million at the domestic box office.
The figure puts "American Sniper" in the company of only a handful of other movies.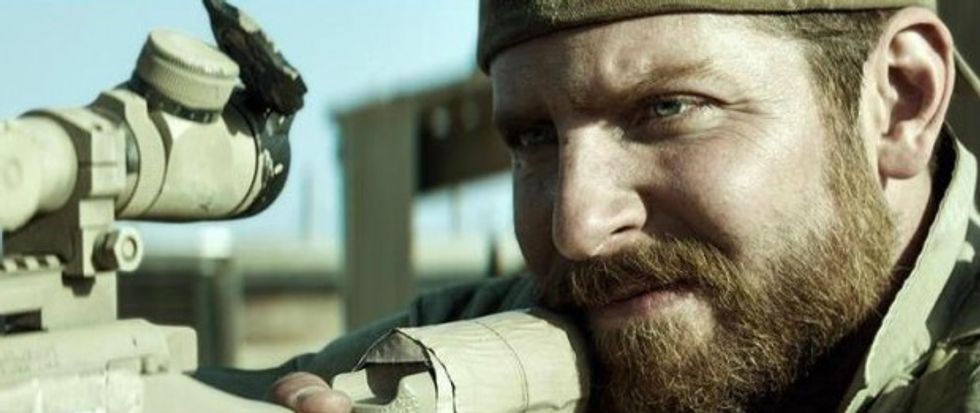 In this image released by Warner Bros. Pictures, Bradley Cooper appears in a scene from "American Sniper." (AP Photo/Warner Bros. Pictures)
Warner Bros. Pictures announced Sunday that "American Sniper" had crossed the $300 million domestic threshold, making it the top-grossing war movie of all time, Bradley Cooper's biggest live-action feature ever, and the second-highest-grossing R-rated drama ever.
It also makes "American Sniper" one of only 50 films in cinema history to take in more than $300 million in the U.S., Warner Bros. stated.
"This is another extraordinary benchmark for an extraordinary film," Dan Fellman, President of Domestic Distribution, Warner Bros. Pictures. "Rarely does a film come along that strikes such an emotional and thought-provoking chord with such a wide audience."
The news comes the week after trial of Chris Kyle's killer began in Texas.
"American Sniper" has earned six Academy Award nominations, including Best Picture and a Best Actor nod for Cooper.
—
Follow Zach Noble (@thezachnoble) on Twitter