No, the president of the United States was not facing rape allegations.
While covering the story of a rape suspect having charges against him dropped on Friday, San Diego TV station KSWB-TV made a painful error: The station aired a picture of President Barack Obama with the story, complete with a "no charges" caption under his photo, the Times of San Diego reported.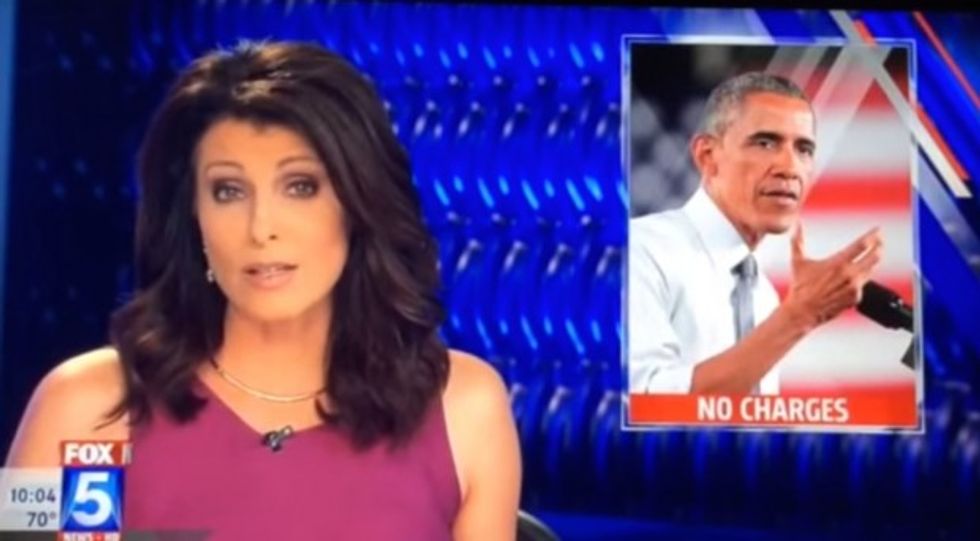 San Diego Fox affiliate KSWB-TV mistakenly aired a photo of President Barack Obama in connection with a story about an accused rapist. (Image via YouTube)
"Yeah, there was an accident when they had an over-the-shoulder" display, KSWB assignment editor Mike Wille told Times of San Diego. "It wasn't on purpose."
The Times noted that KSWB did not note or apologize for the error during its newscast.
Watch the segment below:
—
Follow Zach Noble (@thezachnoble) on Twitter