The Weather Channel's Jim Cantore was doing something Saturday night that likely no one else in the Boston area was up to.
He was outside amid yet another monster snowstorm hitting New England this winter — and he was super excited.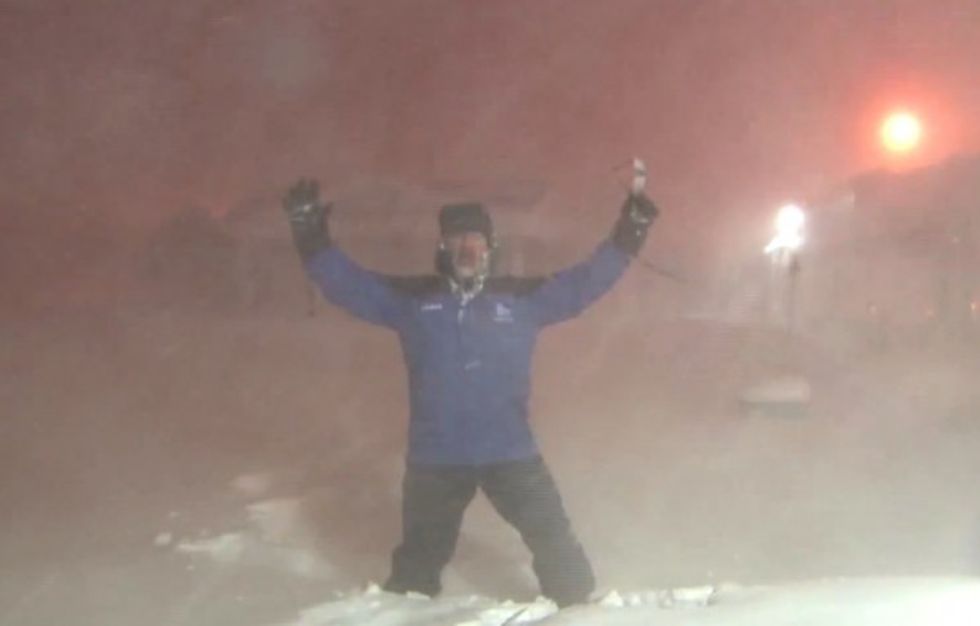 Image source: YouTube/The Weather Channel
Why, you ask? Thundersnow.
It's a quite rare weather event in which thunder and lightning hit during snowfall. An example is the classic 2011 thundersnow in Chicago that surprised Cantore, the Weather Channel noted.
But when thundersnow revealed itself a whopping six times Saturday night, Cantore flat-out celebrated — and it's all caught on camera.
As each instance of thundersnow hit, Cantore whooped and hollered and practically danced in the sea of white stuff just burying Boston.
"You can have your 500 million-dollar jackpot in Powerball or whatever the heck it was, but I'll take this baby!" he yelled at one point, sounding more like a football fan than a weatherman.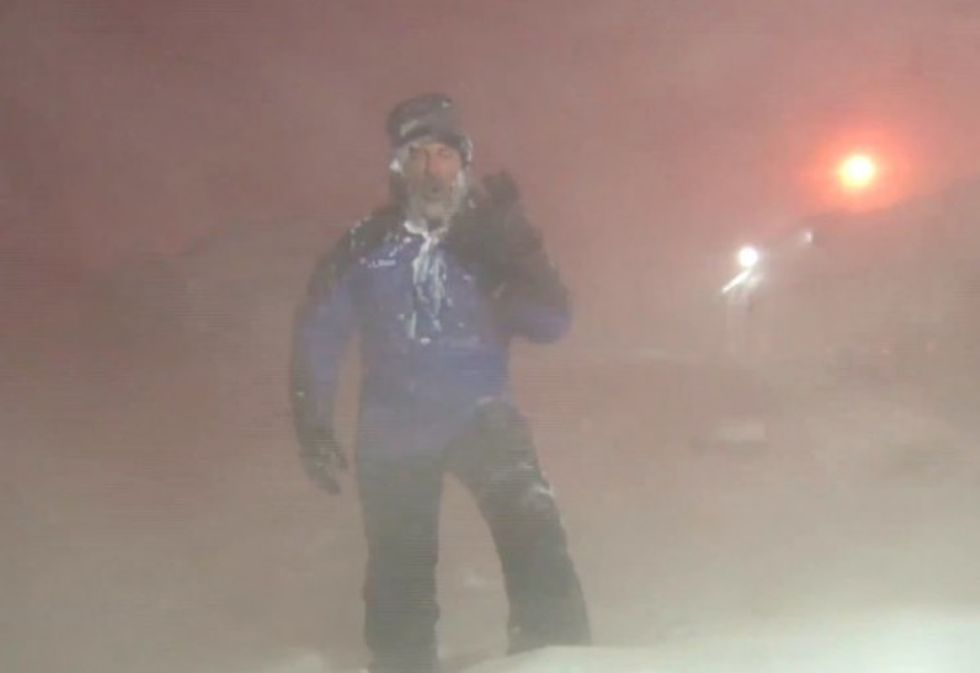 Image source: YouTube/The Weather Channel
Of course not everyone was as happy as Cantore on Saturday night, as Boston got 13 inches of new snow, according to the Associated Press.
"It's historic. It's biblical," attorney Frank Libby told the AP he walked down a deserted street in Boston's Back Bay neighborhood. "I think we're in uncharted territory. People just don't know how to deal with the logistics of it."
For more on the thundersnow phenomenon, here's an explanation from Kate Mantych, WDTV-TV meteorologist:
"Thunder snow is just like any other thunder storm, it's just that it's not rain it's snow falling. That's rare because clouds are low in the winter so you don't get that upward vertical motion that you get with your warm sector of thunder storms in the summer. It's rare to have thunder and lightning in the winter. It usually means it's a strong intense winter storm or a blizzard."
Here's Cantore's clip:
(H/T: Gawker)
—
Follow Dave Urbanski (@DaveVUrbanski) on Twitter