A group of amateur scuba divers uncovered Israel's largest treasure of gold coins while diving in an ancient harbor in Caesarea National Park, the Israel Antiquities Authority announced.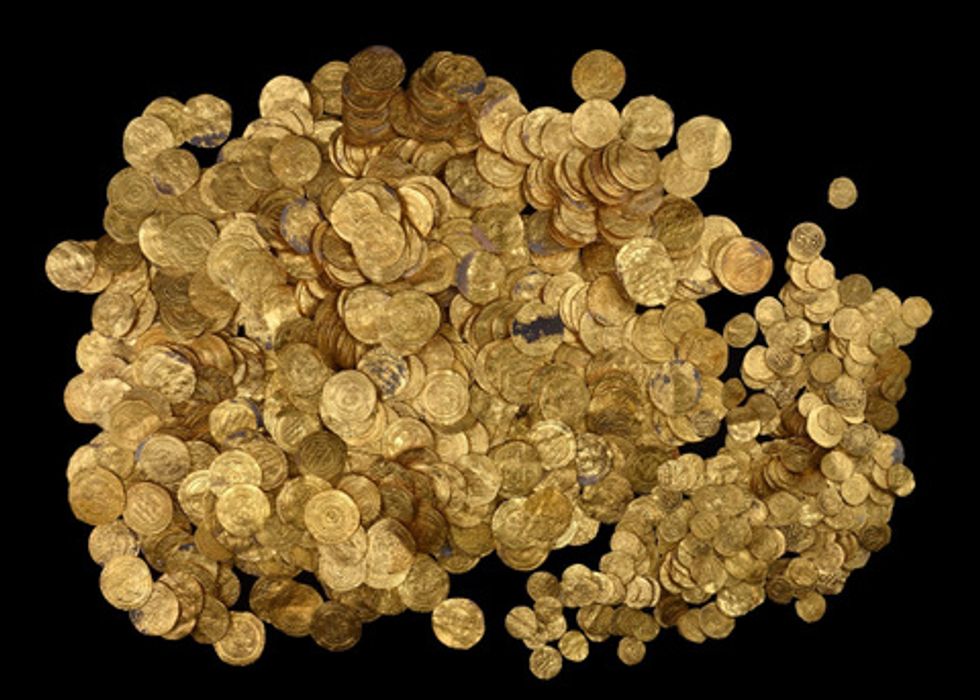 Image source: Handout/Israel Antiquities Authority
Members of the diving club initially thought they had only discovered toy coins, but later determined they were "the real thing" and returned to collect approximately 2,000 pieces of treasure.
"The coins are in an excellent state of preservation, and despite the fact they were at the bottom of the sea for about a thousand years, they did not require any cleaning or conservation intervention from the metallurgical laboratory," said Robert Cole, an expert with Israel's Antiquities Authority.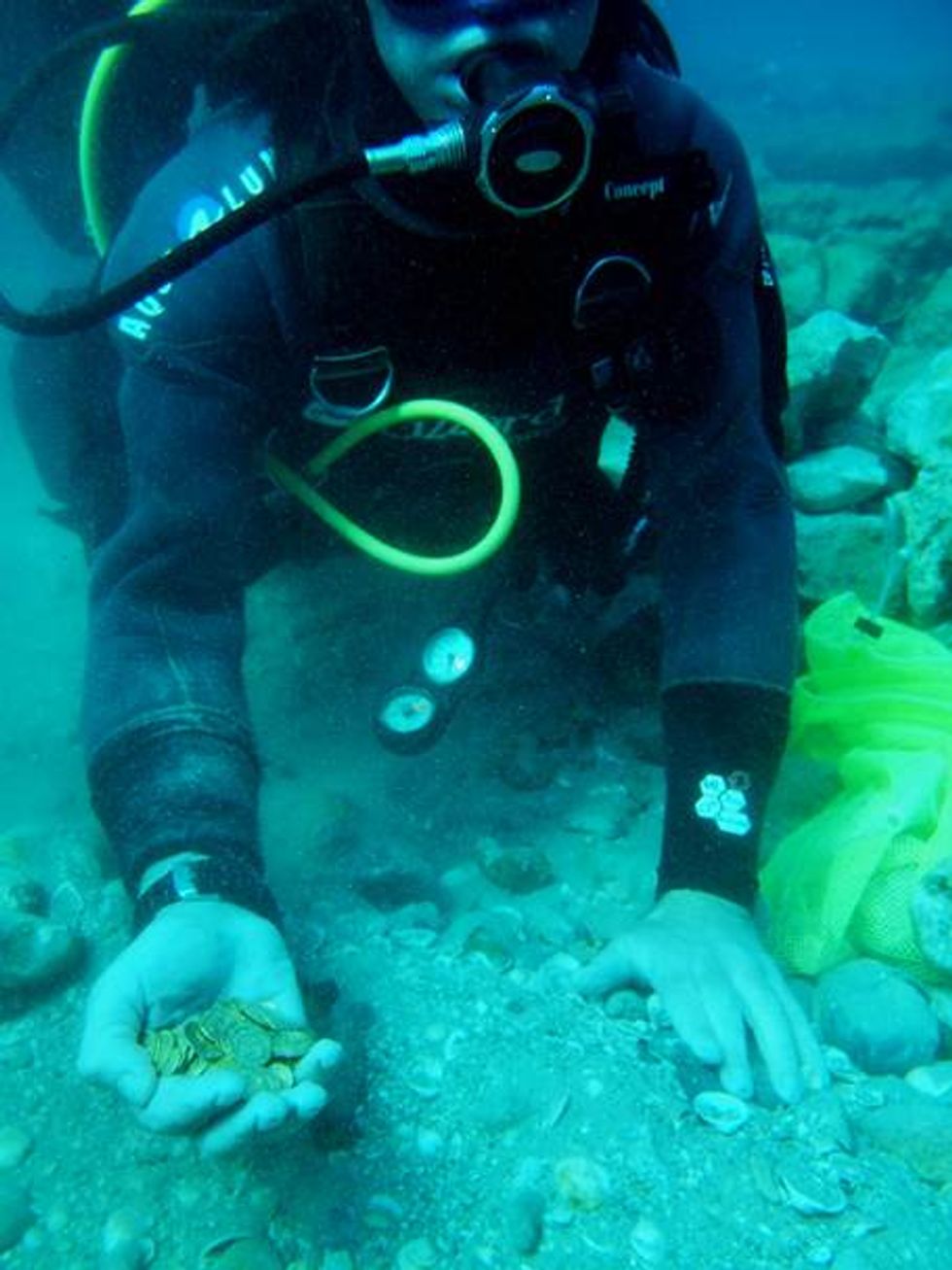 Image source: Handout/Israel Antiquities Authority
Cole added that some coins "were bent and exhibit teeth marks" which is "evidence they were 'physically' inspected by their owners or merchants."
According to the Israel Antiquites Authority, the coins date back to the 11th century and were likely used during the period of the Fatmid Caliphate.
"The discovery of such a large hoard of coins that had such tremendous economic power in antiquity raises several possibilities regarding its presence on the seabed," said Kobi Sharvit, director of the Marine Archeology Unit of Israel's Antiquities Authority.
[sharequote align="center"]"There is probably a shipwreck there of an official treasury boat..."[/sharequote]
"There is probably a shipwreck there of an official treasury boat which was on its way to the central government in Egypt with taxes that had been collected," he added.
Despite making what experts described as an "impressive" discovery, the divers will not receive any of the fortune.
"The Law of Antiquities states that all antiquities belong to the state and that not reporting or removing antiquities from their location, or selling or trading them is an offense punishable by up to five years imprisonment," Sharvit said.
"In this case the divers reported the find; but in many instances divers take the objects home and that way extremely important archaeological information is lost forever, which cannot be recovered," he added.
The Caesarea Development Company and Nature and Parks Authority praised the find saying it "highlights the uniqueness of Caesarea as an ancient port city."
"After 2,000 years it is still capable of captivating its many visitors, of continuing to innovate and surprise again when other parts of its mysterious past are revealed in the ground and in the sea," a statement said.
—
Follow Oliver Darcy (@oliverdarcy) on Twitter