First lady Michelle Obama is heading to Japan on March 18, marking the first time she has visited the country since her husband became president.
She will reportedly arrive as part of a private tour of Asia, Kyodo News and other Japanese media reported. President Barack Obama visited Japan in April 2014, but the first lady stayed behind.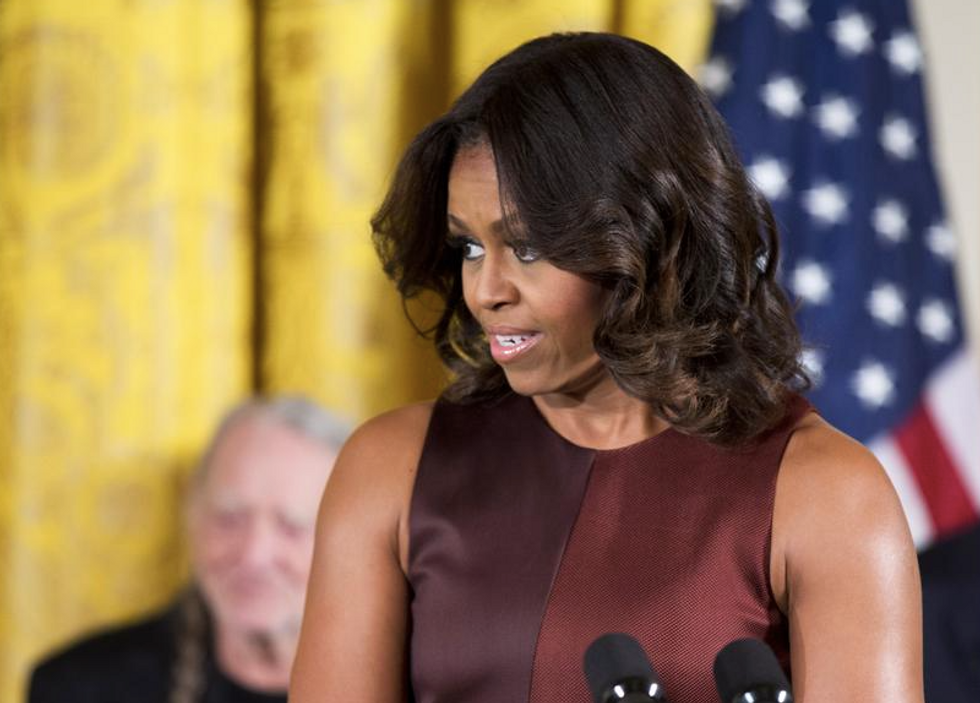 (AP Photo/Manuel Balce Ceneta, File)
While in Japan, the first lady is likely to meet with Akie Abe, wife of Japanese Prime Minister Shinzo Abe. The visit will not have a political purpose, a source familiar with US-Japan ties told Kyodo news in Japan.
She will be part of the Tokyo symposium to be also attended by U.S. Ambassador to Japan Caroline Kennedy. She may also visit Southeast Asian countries on the trip, according to the Japan Times.
The first lady's vacations have long been a controversial issue. She and her daughters Sasha and Malia to China, Europe, Africa and other international destinations. Though the first family pays for the vacations part of the vacations out of their own pockets, the taxpayers have covered millions in expenses for security.
Government watchdog group Judicial Watch has monitored the cost travel through obtaining public records.
—