The Department of Homeland Security said that it would not be moving forward on Wednesday with its plan to implement President Barack Obama's executive action on immigration, after a federal judge imposed an injunction on the program.
DHS Secretary Jeh Johnson said Tuesday that he "strongly" disagrees with the decision by the U.S. District Court for the Southern District of Texas, but said "we recognize we must comply with it."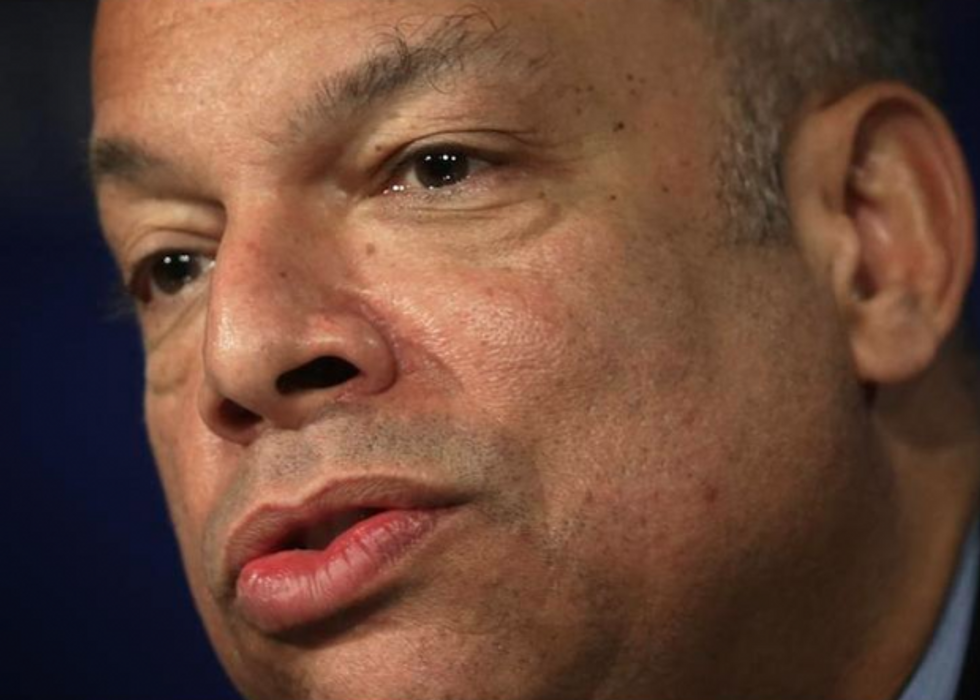 Department of Homeland Security Secretary Jeh Johnson said key parts of the Obama administration's immigration plan are shut down... for now. Image: Alex Wong/Getty Images
"Accordingly, the Department of Homeland Security will not begin accepting requests for the expansion of DACA tomorrow, February 18, as originally planned," Johnson said. "Until further notice, we will also suspend the plan to accept requests for DAPA."
Attorney General Eric Holder reacted by saying the Justice Department is still looking at the decision and is considering next steps. But he said the ruling is likely the first step in a larger process.
"I… have always expected that this is a matter that will ultimately be decided by a higher court, if not the Supreme Court," he said. "I think it has to be seen in that context. This, I would view, as an interim step in a process that… has more to play out."
There was some uncertainty earlier in the day over how the court ruling would affect DHS plans to implement Obama's action. But DHS's announcement seems to indicate that the program will likely be on hold until some final level of court review.
The Obama administration has already said it would appeal the injunction, and it's possible that an appellate court could overturn the Texas decision, possibly after several weeks or perhaps months.
Johnson said the court ruling affects two key parts of Obama's action — the expansion of the Deferred Action for Childhood Arrivals program, and the new Deferred Action for Parents of Americans, known together as DACA and DAPA. Those programs are expected to allow as many as 5 million illegal immigrants gain legal protection in the United States and to work.
But Johnson said illegal immigrants will still be able to apply for the part of DACA created in 2012, which lets younger immigrants seek protection if they were here as of 2007. The new expansion lets others apply if they were here as of 2010.
Johnson also said the court decision won't stop DHS from prioritizing immigrants for deportation. Many Republicans are less concerned with the administration's enforcement priorities, and are much more concerned with the positive benefits Obama is trying to confer on people deemed to be lower priorities.
— This story was corrected to say the original DACA program applied to people in the United States as of 2007.