A 4-year-old boy's letter to the "bad men" who allegedly stole his dog, Fern, is going viral as the family desperately searches for the animal.
Back in April of 2013, the Cocker Springer Spaniel was apparently stolen from the family's home in Malden Rushett in London, Metro News reports. Nearly two years later, the family is still looking for Fern. There is also apparently an award being offered for the dog's safe return.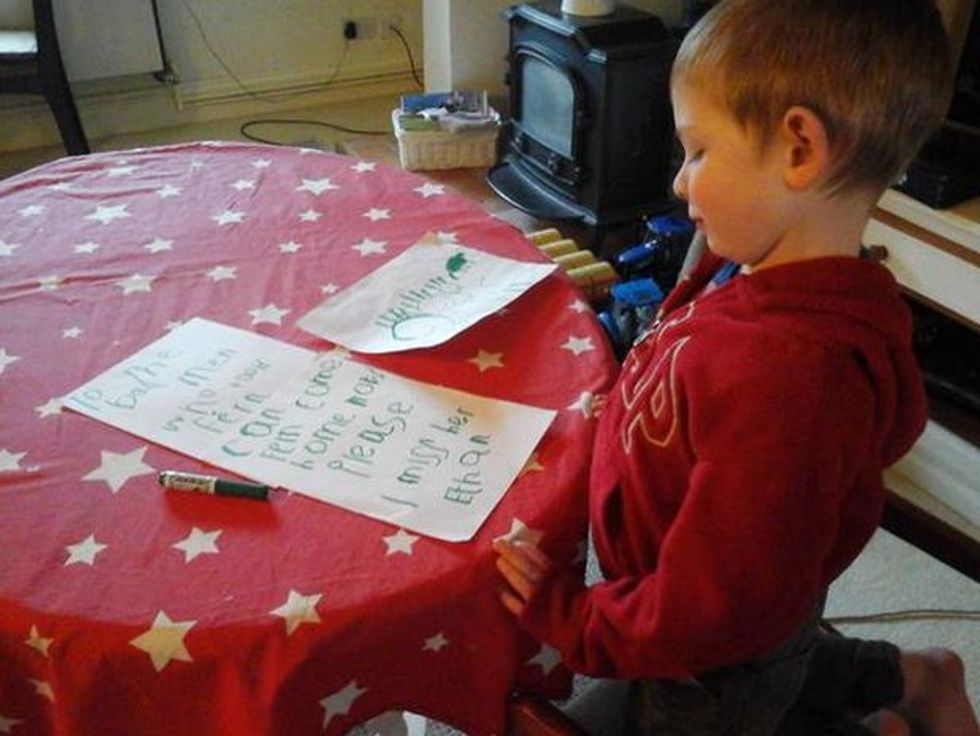 (@findfernwithme)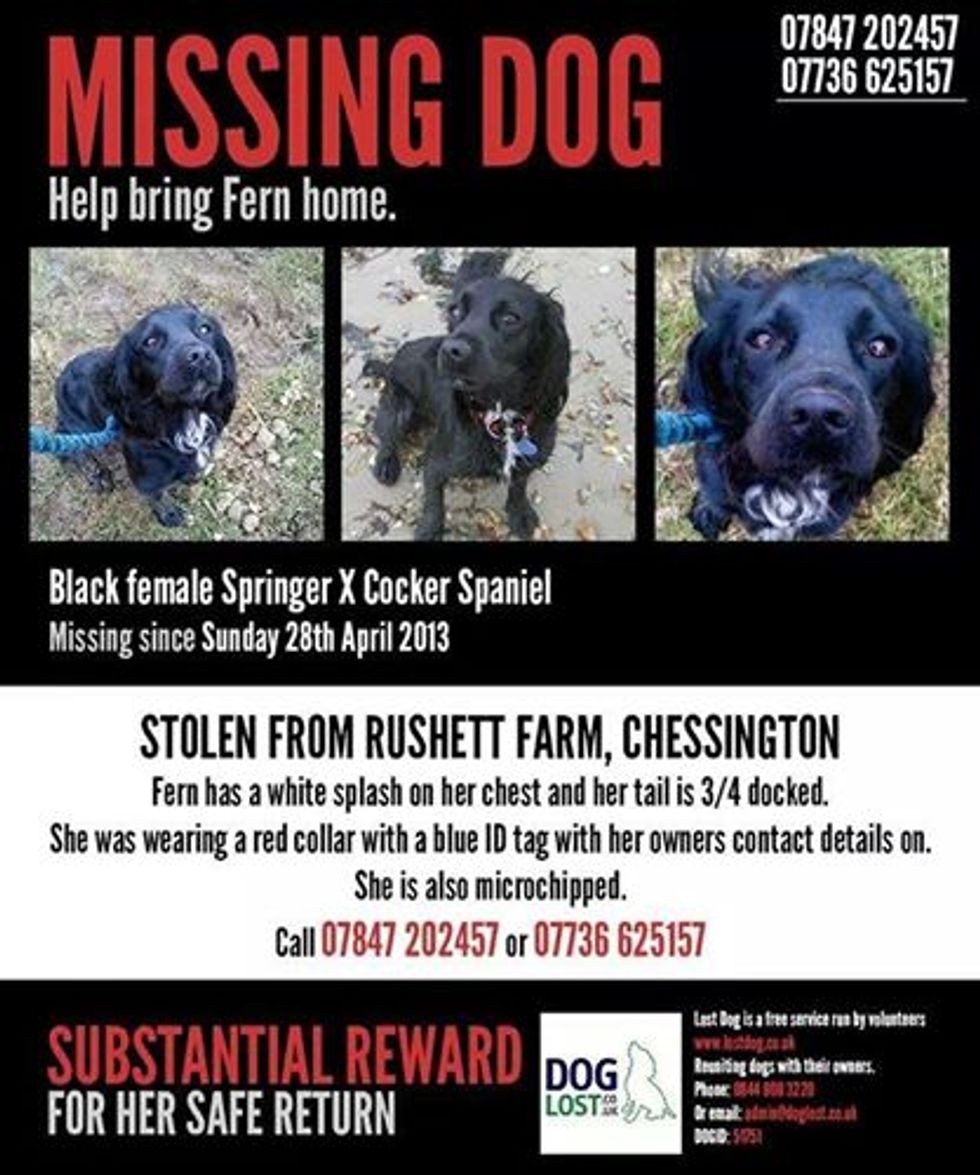 (Facebook)
The effort to find the dog is now going viral thanks to the heartbreaking letter Ethan Ferrier, 4, penned for the thieves.
"To the bad men who took Fern, can Fern come home now please. I miss her," the letter, written in green marker, reads. He also included a hand-drawn photo of his family together with Fern.
A Facebook page has been launched to connect people online in effort to bring Fern back home.
—