A new health trend has bodybuilders looking online for the most natural source of nutrients.
Rebecca was grocery shopping when a man walked up and asked her if she breastfeeds her baby. Not particularly taken aback by his initial question, Rebecca told him she did.
That's when the man paused for a moment, appearing somewhat nervous. He then asked Rebecca if she would be interested in selling her breast milk.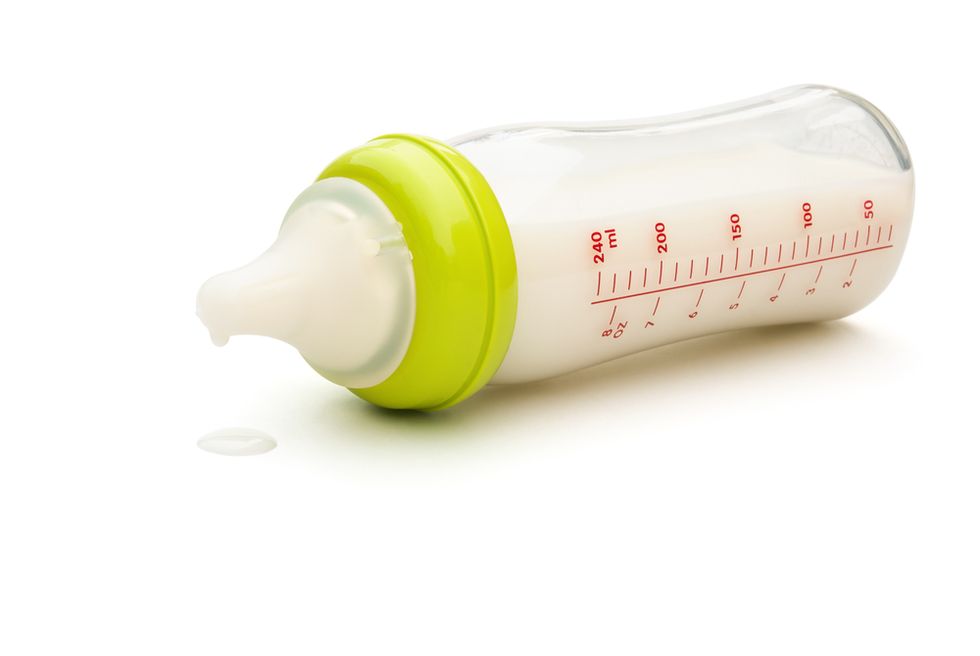 Photo credit: Shutterstock
"I just sort of looked at him strangely and said 'I don't think so, but if you need breast milk they have milk banks for that – to make sure babies get milk,'" Rebecca recalled telling the man, KOMO-TV reported.
The man then clarified, "Oh, no it's for me. I'm doing bodybuilding and CrossFit.'"
The man, who was not identified by the outlet, apparently isn't the only one in search of breast milk. In fact, there are entire online forums that connect bodybuilders with women selling their milk.
Onlythebreast.com has a separate category for "men buying breast milk." While some of the classified ads are indeed women who are likely looking for milk to feed their infants, a handful of ads are from men who unashamedly state they drink it themselves for health reasons. Others are clearly embarrassed.
"Looking for fresh milk. [U]ltimately I would like a wet nurse, but fresh is good. Please don't judge me. Please be somewhat local to [J]oliet. Willing to travel a reasonable distance to pick up, or to nurse," one ad reads.
Another comes from a user who identifies as an "educated, white, 29-year-old adult male: "Willing to travel a little bit. Looking to possibly nurse, who knows. If you have an open mind... shoot me a message.
Another man, who even posted a face picture on his profile, stated he's looking for a "long-term supplier."
"I use milk for health reasons but my current supplier has moved. I prefer creamy, sweet milk versus soy-like milk. I can meet in public if you like. I am willing to nurse (yes I have references) or pick-up freshly pumped. Please, NO FROZEN MILK!!! Thanks for looking, hope to find milk soon!!!" he writes.
Despite these perceived benefits, experts are now saying there are no real advantages for adults who consume human milk.
"Human breast milk is designed for human infants," Clinical Director of the Northwest Mothers Milk Bank Joanne Ransom, told KOMO.
Emily Pease, who is a registered nurse and lactation consultant at Swedish Medical Center, told the outlet that while it is not harmful for adults to drink the milk, she isn't aware of any benefits either.
Ransom cautioned against purchasing breast milk over the Internet, citing potential concerns that it could carry infectious disease, such as HIV. Online sales, she added, are not regulated by any government agency in the U.S. and in Canada, it is illegal to sell breast milk online, KOMO reported.
TheBlaze did not immediately receive responses from several CrossFit locations to which questions were emailed.
(H/T: KOMO-TV)
–
Follow Jon Street (@JonStreet) on Twitter
–
Front page image via Shutterstock