A 4-year-old girl gravely injured in a Palestinian rock attack two years ago died Tuesday of complications from pneumonia.
Adele Biton had been struggling with a traumatic brain injury following a 2013 stone-throwing attack on a West Bank road that led to a collision between the car her mother was driving and a truck. Five Palestinians were subsequently charged in the attack.
Israelis mourned the little girl's death and presented it as a reminder of how rock-throwing attacks can be deadly.
Foreign Minister Avigdor Liberman called her death "another reminder that there are no 'minor terrorist attacks' and there are no 'minor terrorists' and the treatment of a terrorist who throws stones must be identical to the way that a terrorist using live ammunition is to be treated."
Minister of Economy Naftali Bennett, who opposes the creation of  a Palestinian state, wrote on Facebook: "Any people whose heroes are the murderers of children will never have a state."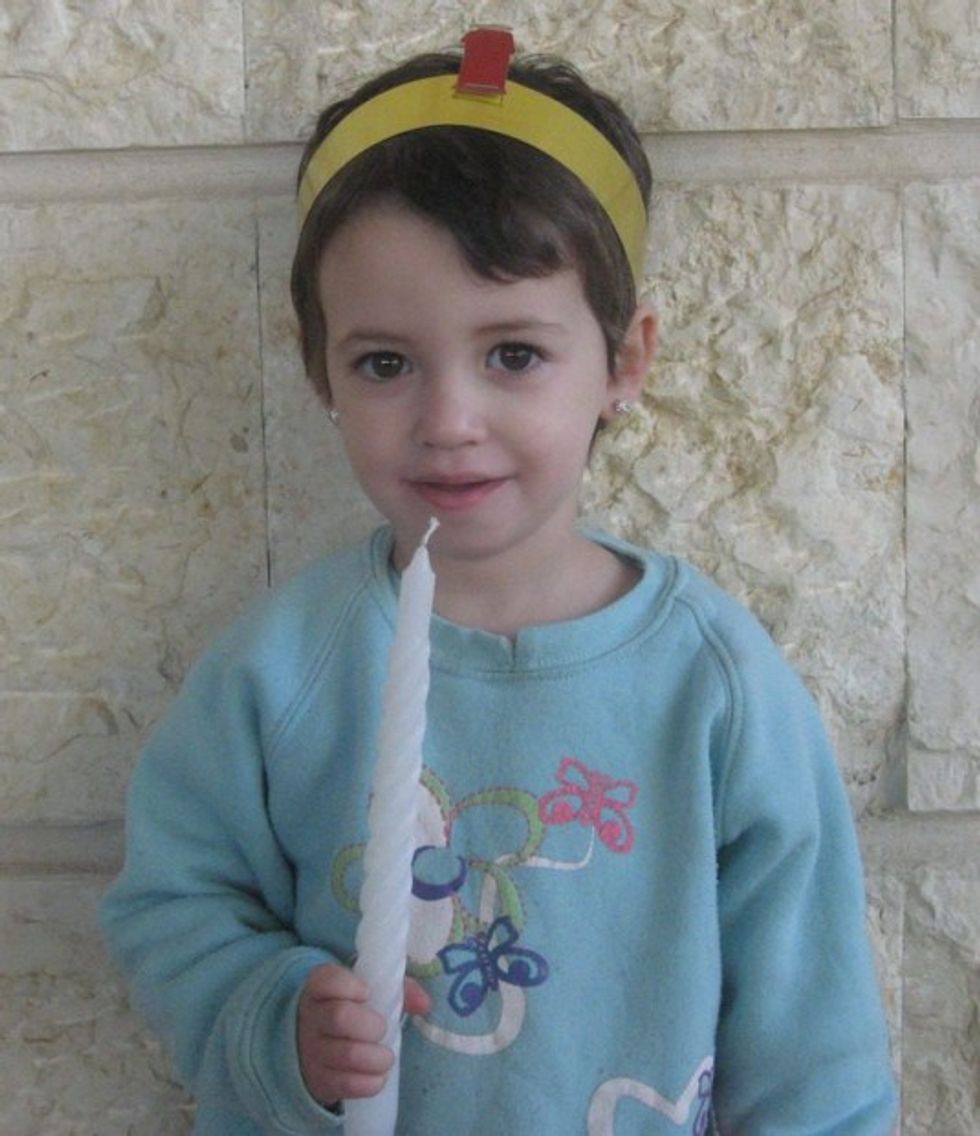 Adele Biton died of pneumonia two years after being critically injured in a Palestinian rock-throwing attack. (Family photo)
Others posted their thoughts on Twitter:
For anyone -- ANYONE -- who says that "they're only throwing rocks," this sweet baby is dead. http://t.co/9jluYm56Pj

— Sarah Tuttle-Singer (@TuttleSinger) February 17, 2015
Next time someone says 'but they're just pebbles'; rocks don't kill. Think of #AdeleBiton. 4yr old #Israeli girl http://t.co/UORdfHKHok

— Arsen Ostrovsky (@Ostrov_A) February 17, 2015
Muawiya Qabha, an Arab medic credited with saving Adele's life the night of the attack, told the Israeli website Ynet: "Adele did not pass away, she was murdered in a terror attack by a criminal."
Qabha has kept in touch with the Biton family since the attack. At the hospital where he was visiting Adele and her family, he said, "Words can't explain the pain I feel and tears are choking my throat. How could a superhero be defeated? It's just not possible."
Medical officials did not say how or if her succumbing to pneumonia was connected with the critical injuries she sustained in the attack.
Her mother, Adva Biton, told Ynet: "There is no doubt (her condition) is part of a progression of neurological injuries, from which she suffers, which complicates her ability to cope with medical issues. Every little thing puts her under great stress."
After spending a year and a half in the hospital and a rehabilitation center, Adele was able to live at home for the past few months.
"Every day she was home was a day of joy," her grandmother Rachel told Ynet Tuesday before she died. "She is with us, and is not detached. Sometimes, over the phone, I even kiss her and talk to her, and she responds with her own kind of signals."
The family had asked Israelis to pray for Adele, believing that prayers two years ago saved her life.
"I pray we shall witness another miracle, as we saw last time," her mother said.
The appeal was echoed by Adele's grandmother who said, "I ask the people of Israel to continue praying. This girl will end up being a walking miracle."