Police in Oregon released a video Tuesday that shows a man who claimed officers assaulted him repeatedly punching himself in the face.
Aleksander Robin Tomaszewski, 33, accused detectives of beating him during an interview on Jan 9th, the Lane County Sheriff's Office said in a news release.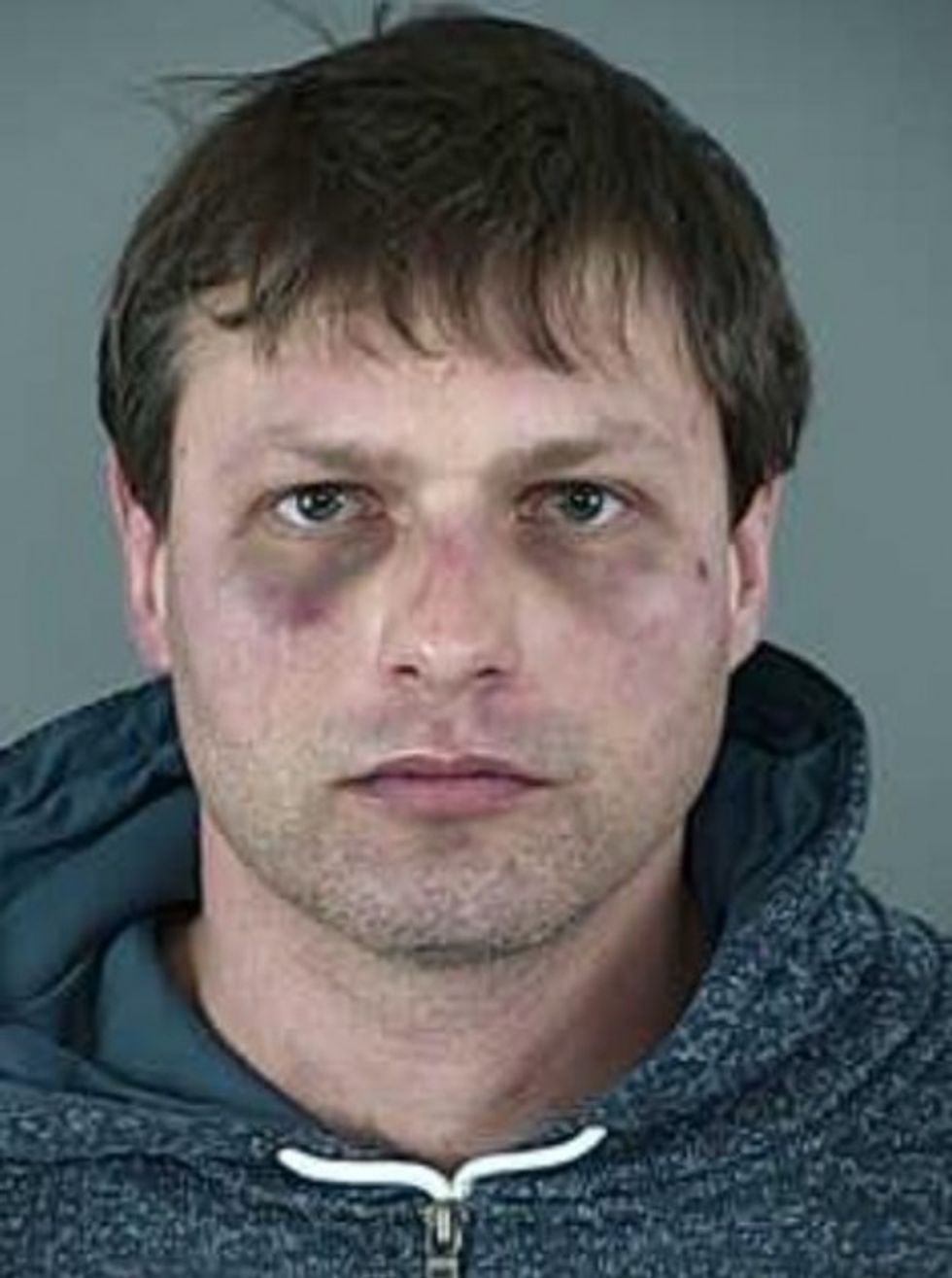 Aleksander Robin Tomaszewski. (Image source: Lane County Sheriff's Office)
But a four-minute video recorded by a surveillance camera just outside the holding cell depicted the California man inflicting the injuries to his face on himself. The Register-Guard noted it appeared he punched himself 45 times in the short time span.
Tomaszewski later admitted to officers that he thought accusing the officers of assault would get him out of jail.
The 33-year-old was found guilty last week of initiating a false report and attempted coercion, the Lane County Sheriff's Office said.
He received 20 days in jail, 36 months probation and a $500 fine for attempted coercion. For initiating a false report, Tomaszewski was sentenced to an additional 20 days in jail and ordered to pay a $100 fine.
Authorities did not specify why the 33-year-old had been arrested, but The Register-Guard reported he was taken into custody for stalking and sexual abuse.
(H/T: Gawker)
—
Follow Oliver Darcy (@oliverdarcy) on Twitter