The Obama administration's estimate that 11.4 million people signed up for the second year of Obamacare will likely be downgraded, analysts say.
"Sign ups are not the same as enrollments. We will see who pays the first premium and continues to pay," Devon Herrick, health economist with the National Center for Policy Analysis, told TheBlaze. "I expect 15-20 percent to drop out or never engage beyond selecting a plan."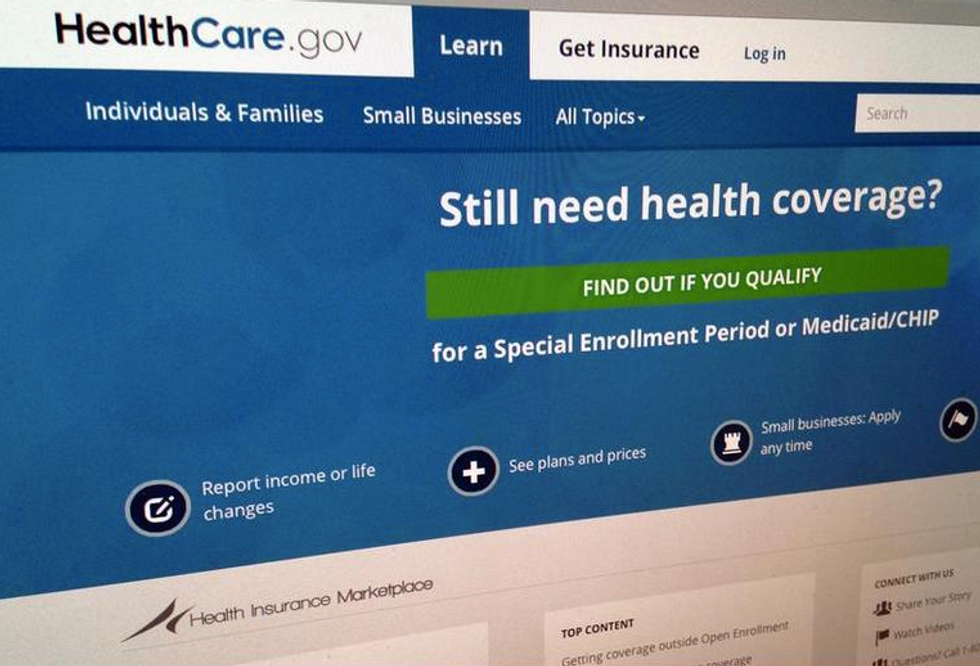 (AP Photo/Jon Elswick)
Herrick added, "The issue this year is how many were uninsured before and how many just re-signed."
Last year, the administration touted that it had 8 million sign up for health care, but when it came time to make the first payment for the plan, that declined by more than 15 percent.
The 11.4 million is more than 2 million more than the administration's stated goal of 9.1 million.
"I can tell you that one of the most important steps that we could see states take that would have an impact on these numbers would be for the remaining states that have blocked Medicaid expansion to follow through and actually expand Medicaid to cover a whole lot more people -- not just African Americans and Latinos, but Americans of all races," White House press secretary Josh Earnest told reporters Wednesday. "And it certainly would have a very positive impact in trying to drive down the uninsured rate in this country."
Medicaid expansion is almost certainly where the growth has come from, one analyst predicted.
"The coverage is driven by Medicaid," Edward Haislmaier, senior fellow for health policy studies at the Heritage Foundation, told TheBlaze. "The vast majority of those getting coverage are getting it through Medicaid coverage."
As was the case last year, the large bulk of Obamacare enrollees were not previously uninsured, Haislmaier said.
"The increase is shifting from employer coverage to individual coverage," Haislmaier continued.