White House press secretary Josh Earnest was pressed on Wednesday as to why he did not identify the 21 victims of an Islamic State beheading as Coptic Christians, as opposed to just Egyptian citizens.
At one point, Earnest said, "I can't account for that specific line of the statement." However, he asserted the Egyptians were killed because they were Christians.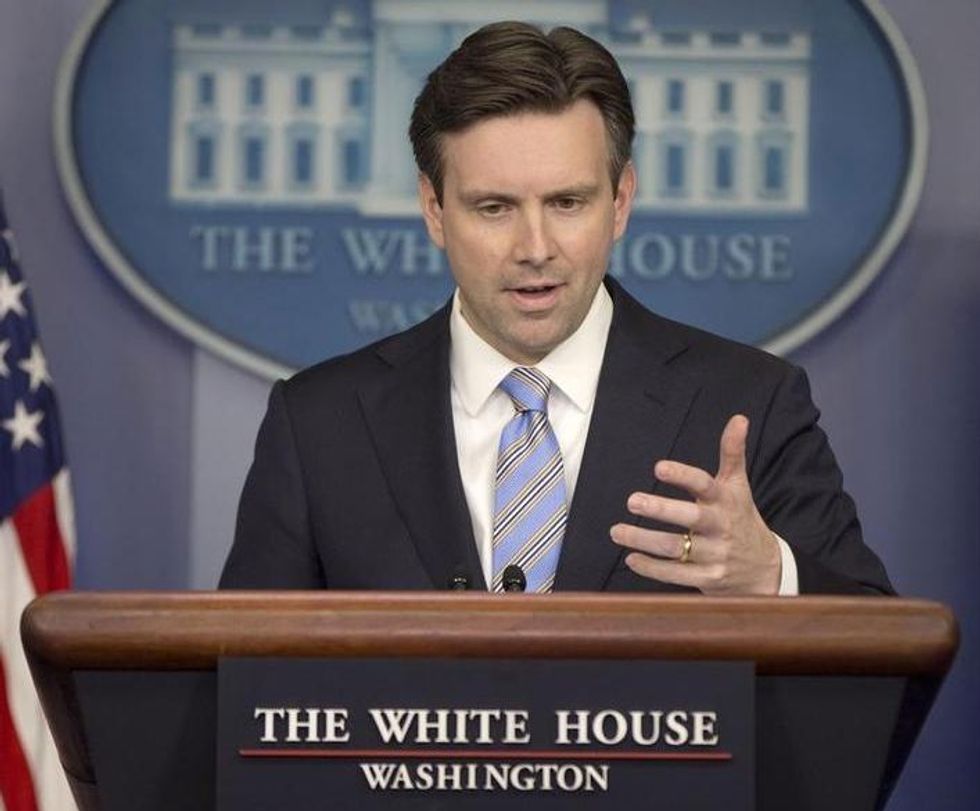 (AP Photo/Pablo Martinez Monsivais)
"You talked about the murder of 21 citizens. I'm just curious, why didn't you mention it was 21 Christians killed by Muslims? Is that relevant?" Fox News reporter Ed Henry asked.
Earnest answered, "It sure is."
"The ISIL extremists that carried out this attack indicated the reason they were killing them is not just because they were Egyptian but because they were Christian," Earnest said. "I think the president has been very clear. The president talked about this in his prayer breakfast speech earlier this month. There is a responsibility for people of all faiths to stand up and speak out when individuals try to use faith and distort faith to try to justify an act of violence."
An Islamic State-affiliated group beheaded 21 Coptic Christians and released the video of the killings on Sunday in Libya. The group that posted the video called itself the Tripoli Province of the Islamic State group. That day, Earnest put out a statement that said: "ISIL's barbarity knows no bounds. It is unconstrained by faith, sect or ethnicity."
On Wednesday during the press briefing, Henry followed, "Why did you not say 21 Christians were killed?"
Earnest responded, "I can't account for that specific line of the statement."
"But we've been clear that we condemn this murder. The president was clear in the op-ed that was publish today and on a variety of occasions I think I've been pretty clear here,"  Earnest said. "We've been pretty clear here that we condemn this outrageous killing of these Egyptian citizens because of their Christian faith."
Henry went on to question Earnest about why the White House "invoked faith" when three Muslim students were killed in North Carolina, but not when Islamic State terrorists beheaded 21 Coptic Christians. Local authorities in the North Carolina slayings believe that the deadly incident was the result of a long-running parking dispute, not religion, USA Today reports.
In his response, Earnest said the president believes no one should be targeted based on their faith. He didn't answer Henry's question directly regarding why faith was included in one statement and not the other.
--