A Canadian official got big laughs in the House of Commons on Thursday after a short exit from his seat got him in a bit of a of tight spot.
A conservative member of parliament brought up the absence of Pat Martin — a member of the socialist-leaning New Democratic Party — and questioned if his vote on a procedural matter should count.
Well, Martin wasn't having that and stood up in his own defense, void of any visible embarrassment.
"I can blame it on a sale that was down at the Hudson's Bay [Company]," Martin told the House of Commons, the CBC reported. "They had men's underwear on for half price. I bought a bunch that was clearly too small for me and I find it difficult to sit for any length of time."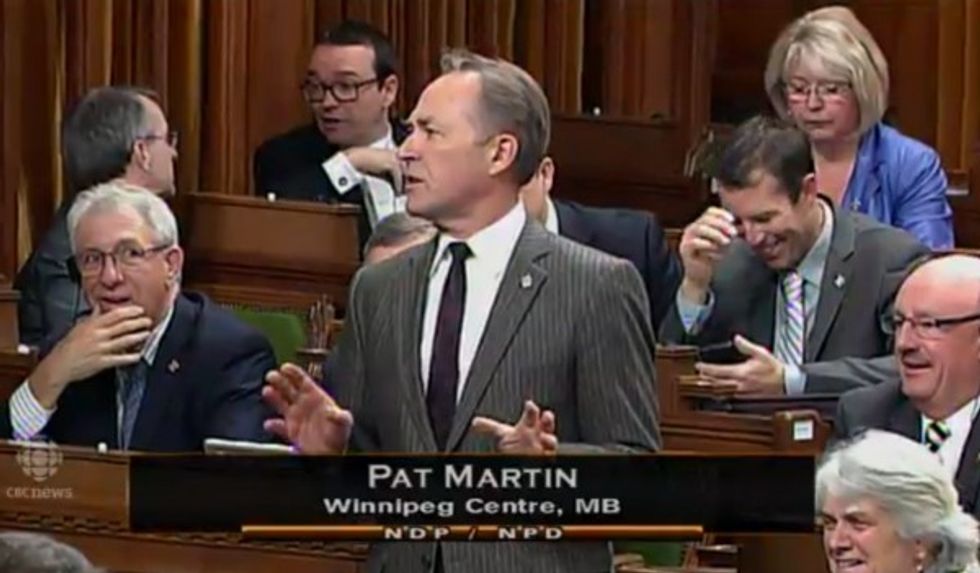 Image source: CBC-TV
Laughs soon ensued — but the puns were only just beginning.
"I apologize if it was necessary for me to leave my seat briefly," Martin continued, oddly failing to pause so his last word could sink in, "but I did not mean to forfeit my right to vote."
After a while deputy speaker Joe Comartin quipped to further chuckles: "I had no briefing on this..." He added that he "didn't understand (Martin's) explanation at the time…can't say I really understand it at this point."
Even so, Comartin ruled that since Martin was in his seat when the vote was read and also when he actually voted that his vote could stick around.
Unlike his new underwear, apparently.
—
Follow Dave Urbanski (@DaveVUrbanski) on Twitter