Invitations were sent out to his classmates, but on the day of 6-year-old Glenn Buratti's birthday party, no one showed up.
"To see the look on his face killed me inside," the boy's mother Ashlee Buratti told WKMG-TV.
The heartbroken St. Cloud, Florida, mother took to Facebook to vent and her post quickly garnered the community's attention and ended with a surprise the autistic boy with epilepsy probably never would have imagined.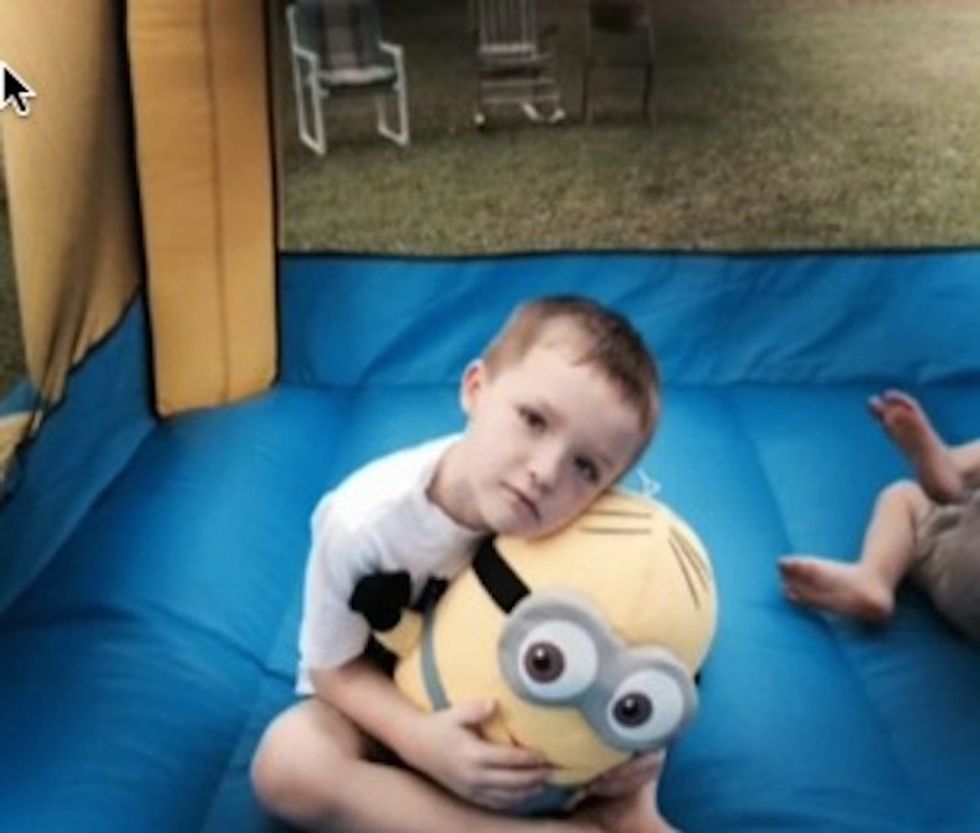 When none of his classmates showed up for his birthday part, Glenn Buratti's mother posted of her heartbreak on Facebook. Strangers started responding and some even showed up to celebrate. (Image source: WKMG-TV)
"I know this might be something silly to rant about, but my heart is breaking for my son. We invited his whole class (16 kids) over for his 6th birthday party today. Not one kid came," Buratti wrote on Facebook, according to the Osceola News-Gazette.
It wasn't long after her post went up that strangers in her area began asking if they could come celebrate with Glenn. Among the offers to help make the boy's day special was a treat from the Osceola County Sheriff's Office.
According to the News-Gazette, the sheriff's office sent out its helicopter for a fly over.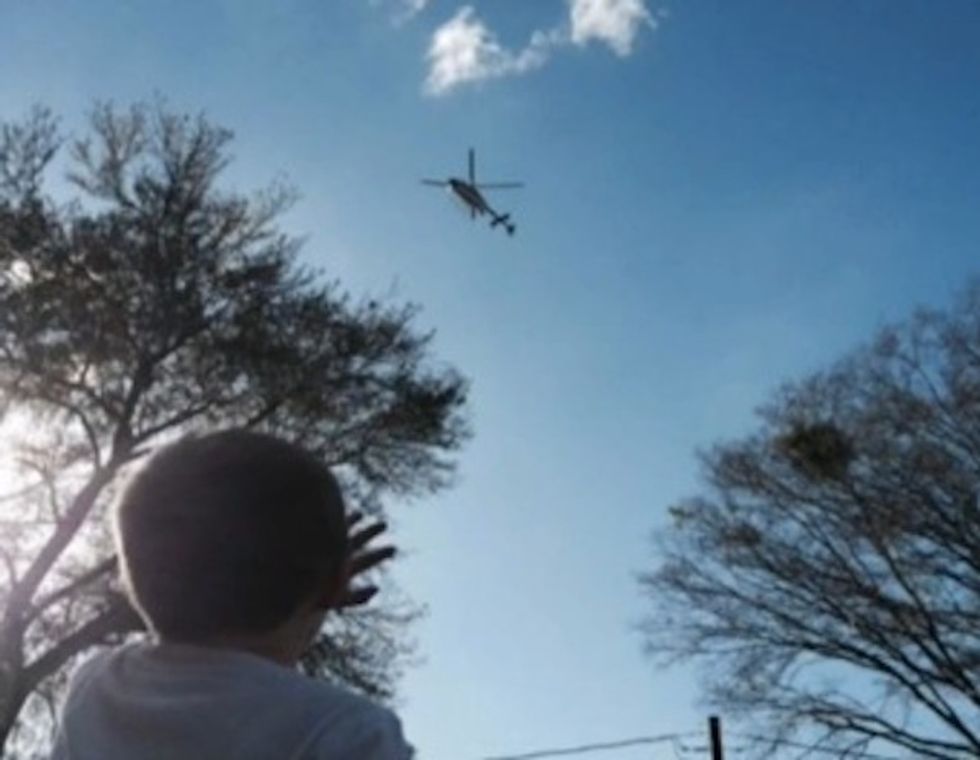 The sheriff's office saw the mother's Facebook post and sent its helicopter to fly over. (Image source: WKMG-TV)
"They circled the house, flew low and waved," Buratti told the newspaper.
Watch WKMG's report about the touching outpouring of support:
video platformvideo managementvideo solutionsvideo player
"You don't know how much this meant to us today," Buratti wrote later on Facebook, according to the News-Gazette.