Just one day after he fatally shot a masked man who pulled a gun inside the West Virginia pharmacy where he works, Don Radcliff was back on the job and explaining how his faith has been pulling him through the traumatic experience.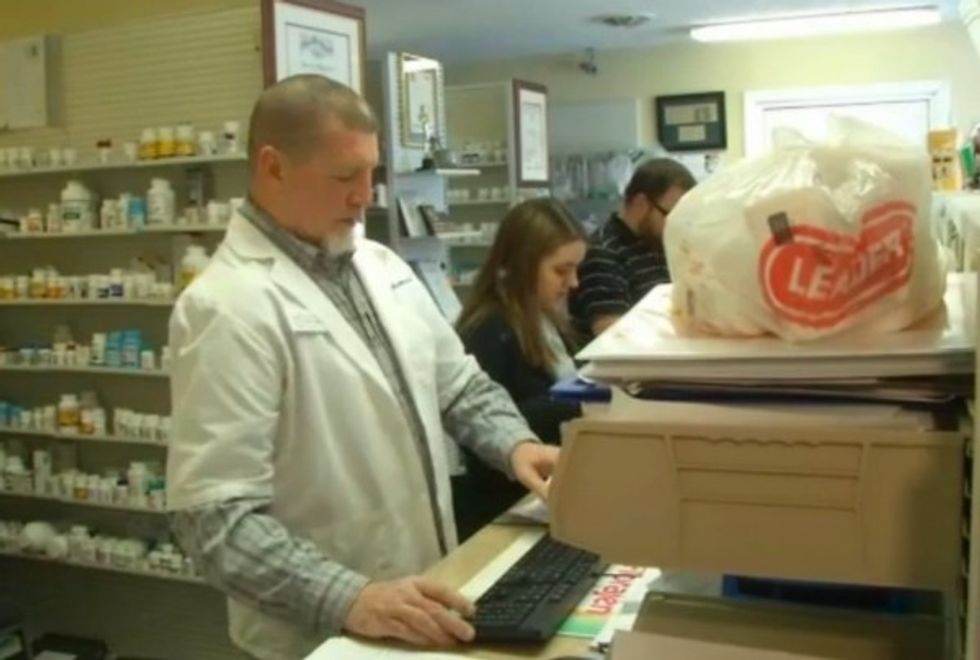 Don Radcliff (Image source: WCHS-TV)
While Radcliff told WCHS-TV he's been getting a lot of support from family and friends, a scheduled reading from his daily devotional book spoke volumes to the pharmacist.
"Thursday, February 19th, John 10, 7 to 18, 'A thief comes only to steal and to kill and destroy. I have come so that they may have life and have it in abundance.' That's verse 10," Radcliff told WCHS. "'Abundance isn't God's provision for me to live in luxury; it's his provision for me to help others live.'"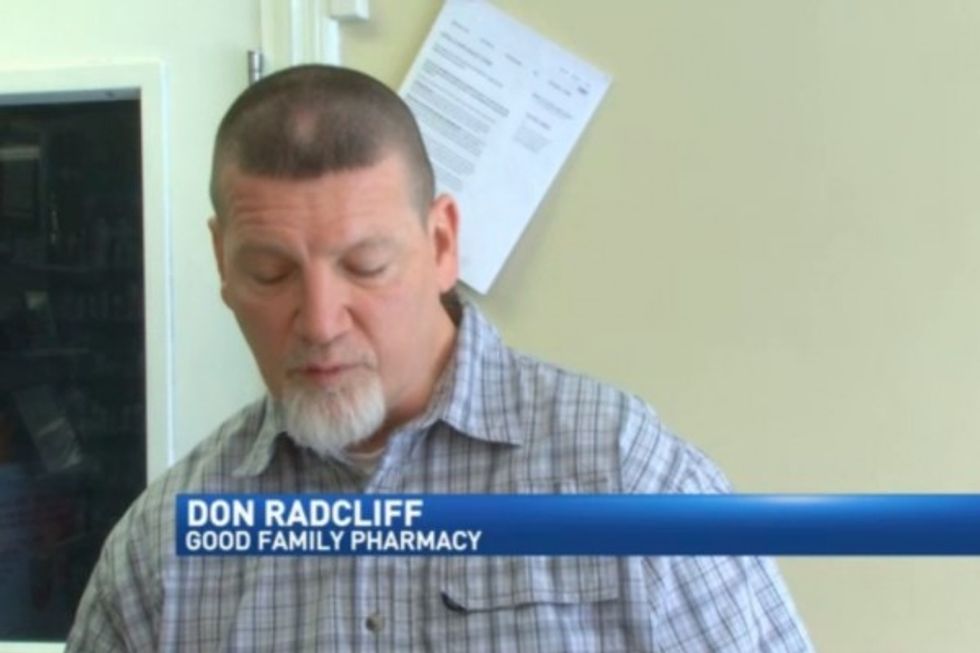 Image source: WCHS-TV
A somber Radcliff told the station it wasn't the first time his devotional has been a direct encouragement to whatever he's been going through.
"So many times when I read this daily devotional it's exactly what I need to hear," he told WCHS. "And today it was what I needed to hear."
When the armed intruder — identified as 25-year-old Terry Gillenwater — pulled a gun inside the Good Family Pharmacy in Pinch on Wednesday morning, Radcliff pulled a gun from under his white pharmacist's jacket and opened fire on the suspect, hitting him three times. Gillenwater later died at a hospital.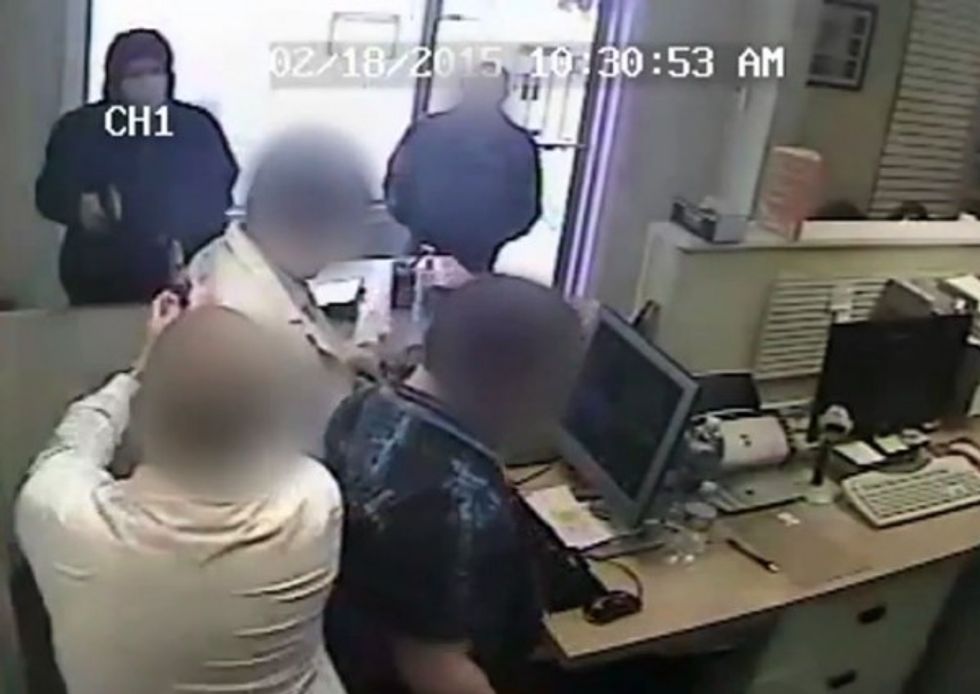 Image source: YouTube
Radcliff — who helped administer first aid to Gillenwater — reportedly was heard asking him, "Why did you make me do this?" and also said, "I didn't mean to do this." Radcliff took the rest of Wednesday off.
While he returned to work on Thursday, Radcliff told WCHS he isn't happy about the incident, although the gunman pulled his weapon just a few feet from his coworkers and while customers were milling about the pharmacy.
"I'm glad that God put me in a situation that I was able to do what I did," he told the station. "I have no other words other than to thank God. I did what I thought I had to do."
WCHS reporter Kennie Bass said he was "stunned" by the devotional reading Radcliff shared.
"I've been doing this a long time," Bass said on air. "When Don Radcliff read from his daily devotional pamphlet for today I was stunned at what it said. It's either coincidence or it's not. I leave that up to you to decide."
—
Follow Dave Urbanski (@DaveVUrbanski) on Twitter