A motorist cuts you off. A customer service rep gets rude over the phone. A clumsy pedestrian knocks over your coffee.
Any number of offending deeds can get you riled up, even cursing out your foes, without a second thought when you're in rush.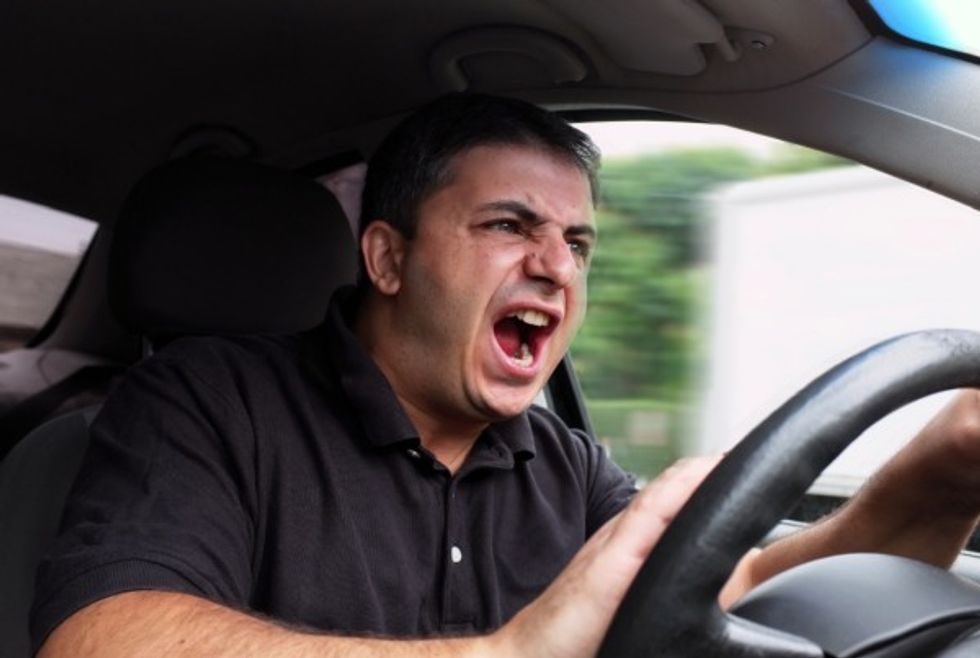 Image source: Shutterstock
But this hilarious tale is proof of one thing: What you assume are one-time encounters with victims of your f-bombs...may not be.
Matt Buckland was commuting to work earlier this week aboard London's Tube train when a man, apparently in a hurry, cursed him out.
"I stood to one side to let a lady get by, and ended up blocking a man momentarily," Buckland told BBC News. "He shoved past me, almost knocking me over, and shouted."
Later that day Buckland — head of talent and recruiting for a company that funds start-ups — had an interview with a job applicant. And when the hopeful fellow showed up, Buckland recognized him as the guy who cursed him out on the Tube.
The potty-mouthed applicant didn't recognize Buckland, who actually excused himself to tell his Twitter followers what was taking place.
Karma - the guy who pushed past me on the tube and then suggested I go F myself just arrived for his interview...with me...

— Matt Buckland (@ElSatanico) February 16, 2015
After Buckland returned to the "totally awkward" interview, he eased the gent into reality: "I approached it by asking him if he'd had a good commute that morning," Buckland told BBC News. "We laughed it off and in a very British way I somehow ended up apologizing."
More from BBC News:
By the time the interview had finished, the tweet had gone viral and people began sharing similar stories of their own online. It became a topic of discussion on Reddit, LinkedIn and Tumblr. A Facebook post of Buckland's tweet accompanied by the caption "Quick reminder: Nice continues to finish first" has been liked more than 400,000 times.
And the answer to the million-dollar question? No, the applicant didn't get the job — but not for the reason you might be thinking. "As it worked out, he wasn't right for the role," Buckland told BBC News.
Some have said he shouldn't have made fun of the guy, which Buckland dismissed. "I don't think it's public shaming as he hasn't been named," he told the network. "I've been in contact with him and he's fine about it. Although understandably, he doesn't want to do any interviews."
So have you ever gotten rude with people you figured you'd never meet again, only to come face to face with them soon after? Share your experiences in the comments below.
Featured image via Shutterstock
(H/T: Mashable)
—
Follow Dave Urbanski (@DaveVUrbanski) on Twitter