When it comes to accepting an Oscar, you might expect most people would be singing the Lord's praises for their success — but you'd be wrong.
It turns out if there's anyone most likely to be singled out in an Oscar speech, it's not God — it's Steven Spielberg.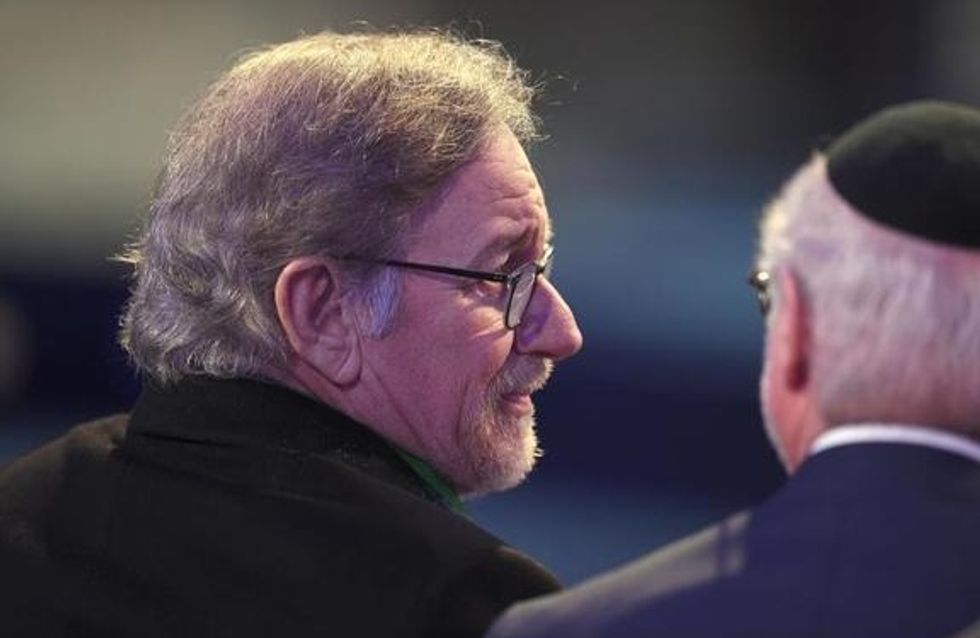 US director Steven Spielberg (L), a donor for the '18 Pillars of Remembrance project, sits inside a tent erected in front of the entrance of the former Nazi concentration camp Auschwitz-Birkenau during the main ceremony to mark the 70th anniversary of the liberation of the death camp on January 27, 2015 in Oswiecim, Poland. (Odd Andersen/AFP/Getty Images)
Vocativ broke down nearly 1,400 Oscar speeches to see who the most-often named individuals were, and found that directors dominated the top of the list.
The most-thanked person was Spielberg, followed by producer Harvey Weinstein and directors James Cameron, George Lucas and Peter Jackson.
Where does God rank on the list?
He comes in at No. 6, with only 19 all-time mentions to Spielberg's 42.
Watch the breakdown below:
—
Follow Zach Noble (@thezachnoble) on Twitter