UPDATE: Police announced Sunday that it appears Glen Hochman killed himself and his two daughters.
—
WHITE PLAINS, N.Y. (TheBlaze/AP) — Authorities are investigating the deaths of a retired suburban New York police officer and his two teenage daughters.
The three were found dead Saturday at their home in the Westchester County village of Harrison, about 20 miles northeast of Manhattan, the Journal News reported.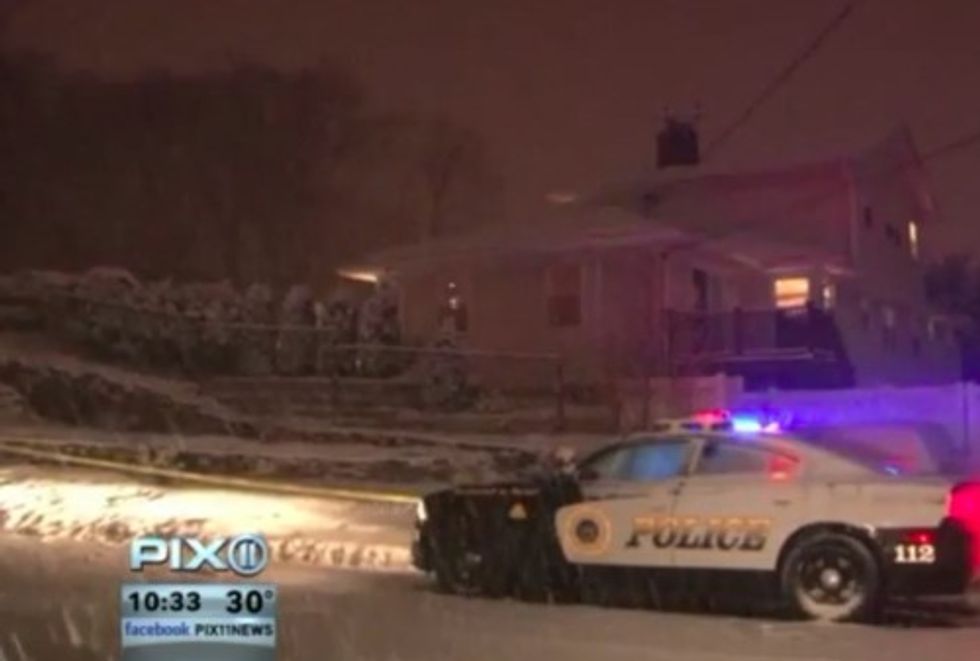 Image source: WPIX-TV
Neither the Harrison police nor the White Plains Police Department, where the ex-officer had worked for 22 years before retiring recently, would provide details on the shootings.
But the Journal News, citing sources, said the former officer identified as Glen Hochman, 52, killed his daughters, Alissa Hochman, 17, a senior at Harrison High School, and Deanna Hochman, 13, before killing himself.
White Plains Police Commissioner David Chong released a statement calling the deaths "an unfathomable tragedy."
In a statement, a Harrison school official called it an "incomprehensible tragedy" and said the school would remain open Sunday to assist students and families.
The whereabouts of Hochman's wife Anamarie and the couple's oldest daughter Samantha are unknown, the Journal News said.
—
Follow Dave Urbanski (@DaveVUrbanski) on Twitter