Meet "Frank Underwolf," a puppet with designs on the White House.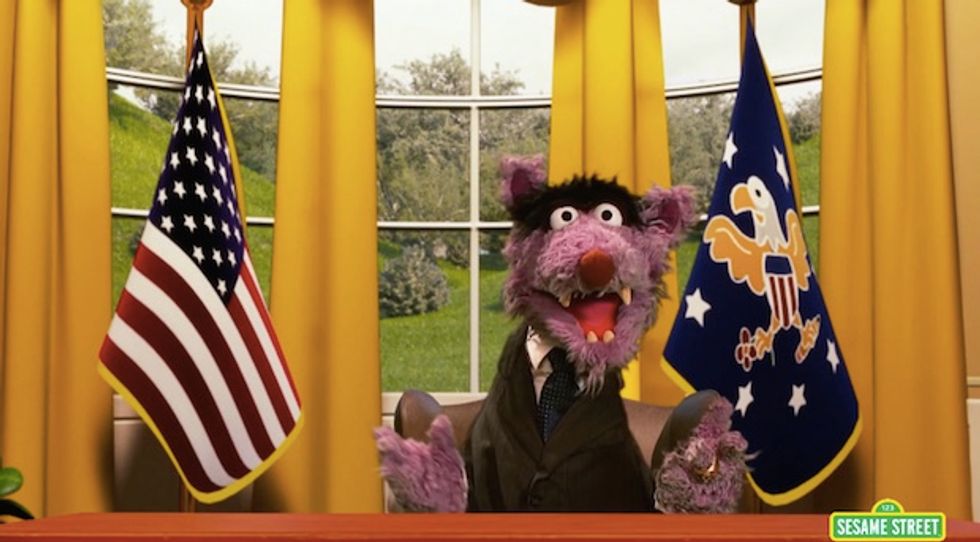 Image: YouTube
Monday, PBS released a video parody of the hit show, "House of Cards."
In less than a day, the clip has grabbed over a half-million views. That is an impressive start on the road to Internet "virality." However, it is a far cry from Sesame Street's biggest online smash, "Elmo Sings," a clip with more than 119 million views.
You will probably recognize the plot of the video -- it's a mash-up of the "Three Little Pigs" and "House of Cards":
__
Follow Mike Opelka (@Stuntbrain) on Twitter.