White House spokesman Josh Earnest would not commit Tuesday on whether the Obama administration will send anyone to address the American Israel Public Affairs Committee's annual policy conference next week.
"We have received the invitation from AIPAC and we'll get back to them," Earnest told reporters. He said the White House is "considering" the invitation and whether to send a representative to the conference, a major pro-Israel gathering that takes places over three days in Washington.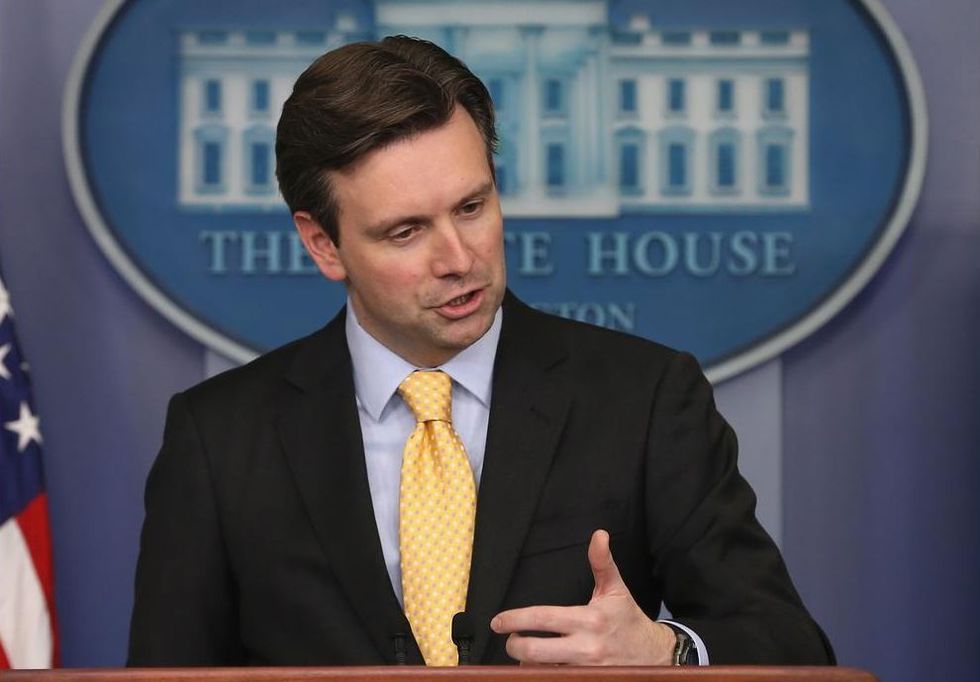 Mark Wilson/Getty Images
Either President Barack Obama or other administration officials have addressed AIPAC in the past. Previous administrant have typically sent a representative without it being a controversial issue.
"We have received the invitation from AIPAC, we're considering the invitation and once we have made a decision, we will get back to AIPAC about who the speakers will be and then we'll be in a position to talk about it," Earnest said when asked again.
Later asked if there's "zero chance someone from the administration won't go to AIPAC," Earnest said that "as a matter of common courtesy," the administration should respond to AIPAC's invitation before making a public comment about the matter.
Israeli Prime Minister Benjamin Netanyahu will be among the speakers at the AIPAC conference, which will take place during his trip to Washington to address a joint session of Congress.
President Barack Obama has declined to meet with Netanyahu while he is in town, citing the proximity to Israel's March 17 election.