Step one: Lead police on a car chase.
Step two: Hide under a mattress.
Maybe he was hoping the cops hadn't yet mastered the concept of object permanence.
After allegedly stealing a car, slamming into another driver's vehicle and leading cops on a 15-minute highway chase, a man in Missouri drove into a mobile home complex and picked one of the worst hiding spots in car chase history.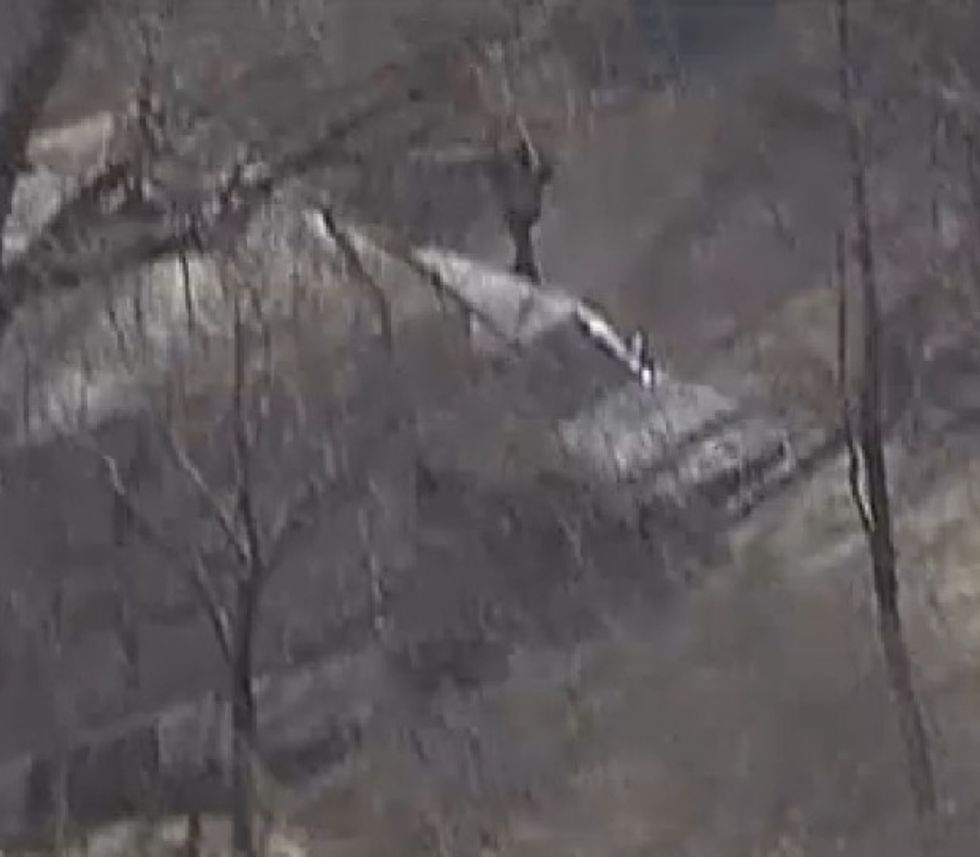 Image via KCTV-TV
As police helicopter video shows, the man ditched his car when he realized he was at a dead end, running through the housing looking for a place to hide.
He soon found a spot: an old mattress.
He tucked himself under the mattress as the police helicopter recorded him.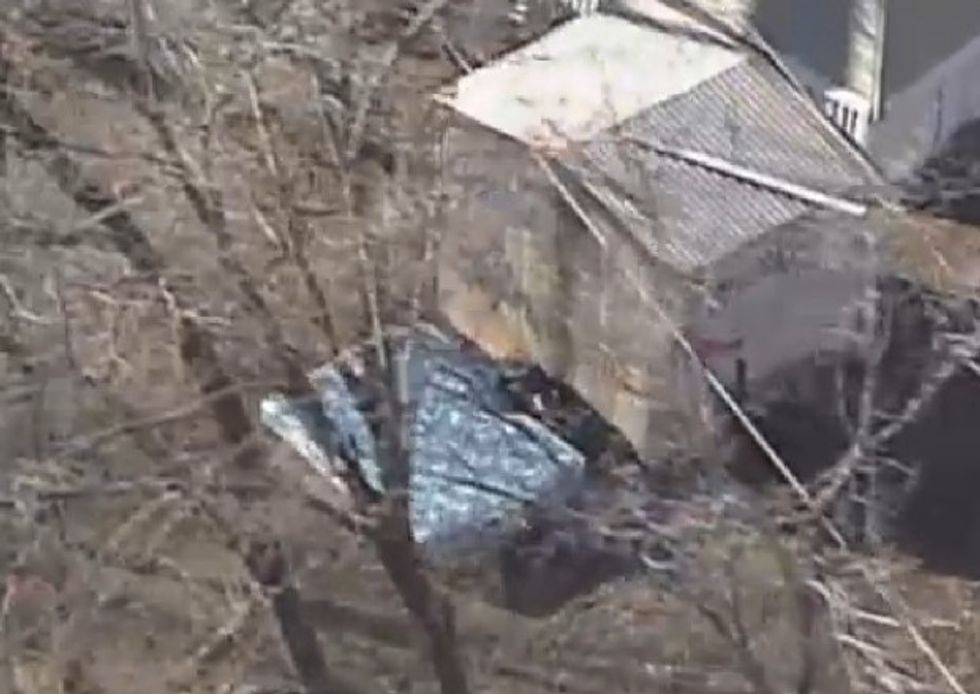 Image via KCTV-TV
In the video, police can be heard laughing as they report on the suspect's location.
"He has now climbed under the mattress," a woman's voice can be heard chuckling.
In a matter of minutes, he's surrounded by police.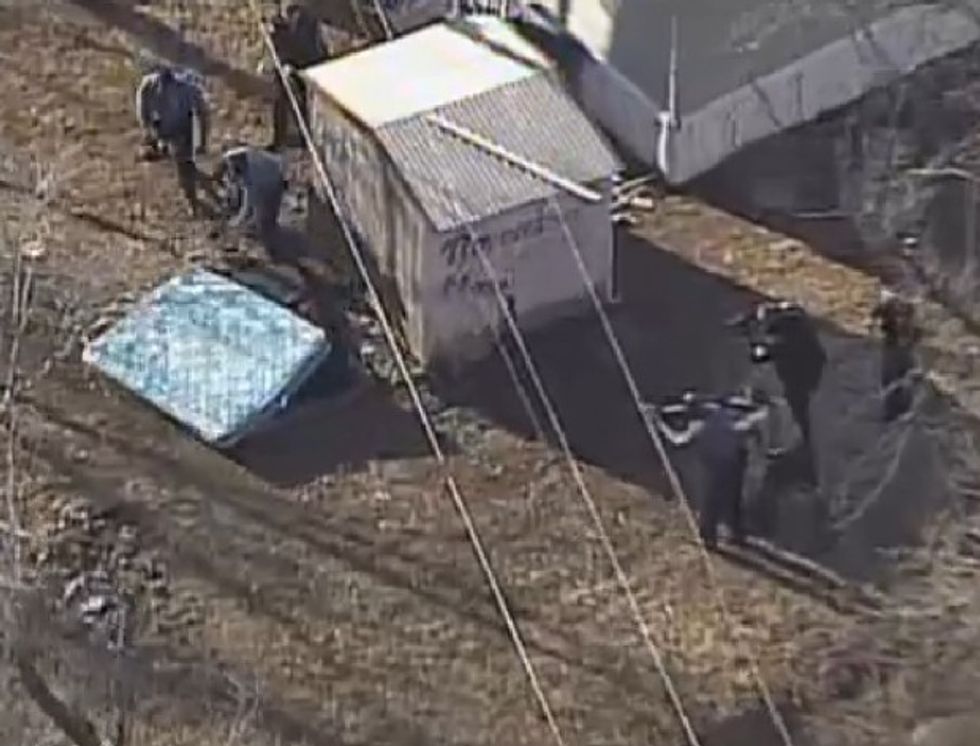 Image via KCTV-TV
According to KCTV-TV, police said they arrested 42-year-old Michael Smith just before 4 p.m. Monday in Independence, Missouri.
Watch the botched escape attempt in the helicopter video below:
See more from KCTV below:
This story has been updated.
—
Follow Zach Noble (@thezachnoble) on Twitter