Less than a month after President Barack Obama proposed new taxes on college savings plans, the Republican-led House struck back by passing a bipartisan bill to further enhance these savings plans for millions of Americans.
So-called "529" college savings plans were highlighted by Obama in his State of the Union speech, in which he proposed that these plans should be taxed more to make sure "the wealthy pay their fair share."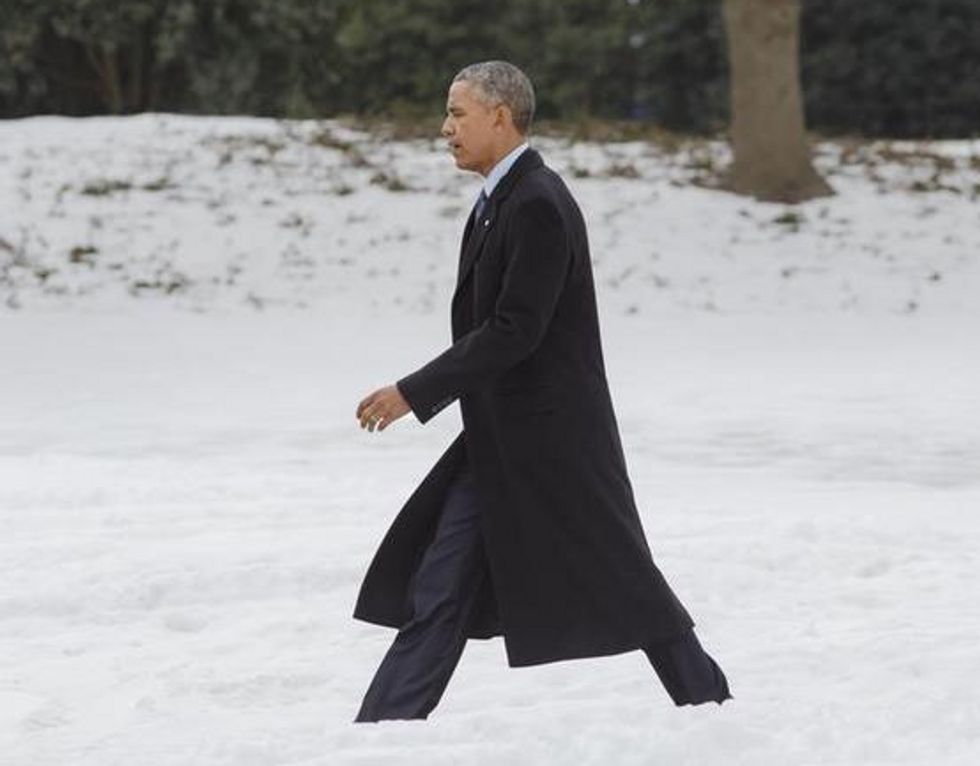 President Barack Obama has found himself alone in the wilderness on the issue of whether to strengthen or weaken 529 college savings plans. Image: AP Photo/J. Scott Applewhite
That proposal quickly backfired, after both Republicans and Democrats urged the White House to drop the idea. About a week later, the White House was already signaling the idea was dead.
But Republicans moved to defend 529 plans, and came up with legislation making it even easier for people to use them to fund their children's education. On Wednesday afternoon, it passed easily in a 401-20 vote.
All but one of the "no" votes came from Democrats, but Democrats still supported it by a huge margin, 161-19. The lone Republican opposed was Rep. Walter Jones (N.C.).
The huge show of support for the bill means the House would easily be able to override a veto from Obama, if he issued one. But as of Wednesday, the White House had not put out an official statement on the bill, although it did say Obama would veto a separate bill aimed at taking pressure off states to adopt Common Core standards.
House Speaker John Boehner (R-Ohio) said the bill, from Rep. Lynn Jenkins (R-Kan.), is a necessary defense of 529 plans after Obama's attempt to pare them back.
"The president's ill-conceived proposal to tax these plans would have made it harder for middle-class families to put money away, forcing them to take on huge amounts of student loan debt," Boehner said after the vote. "With the cost of tuition up by double digits under President Obama, the last thing he should do is make it even harder to pay for college."
People who put savings into a 529 plan are allowed to withdraw it tax-free for educational purposes. One of the changes to the law made by the bill is to treat computers as an educational expense that doesn't trigger a tax.
The bill also frees plan administrators from tracking the very small amount of 529 money that isn't used for education, for tax purposes. Also, if money is withdrawn for educational spending but then that money is refunded, people would be able to replenish their 529 plans again, with no tax hit, with that refunded money.
House passage sends the bill to the Senate, where GOP leaders can be expected to try to consider it.