Technology is redesigning just about everything – and hearing aids are no exception.
An app called HearPlus allows the hearing-impaired to connect their mobile device to their hearing aids with some life-altering results. Rodger Henning is one example.
Henning, 76, can now adjust the aid right from his smartphone. The "Made for iPhone" capability designed by Beltone First, sends clear sounds from the user's iPhone, iPad or iPod Touch to a small earpiece.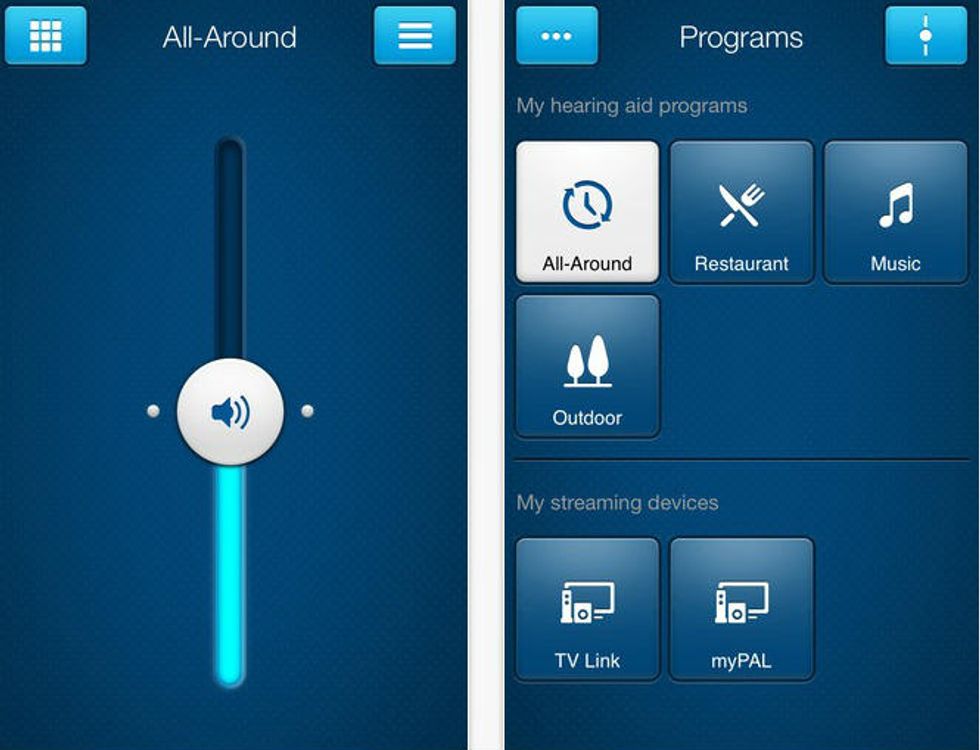 Image source: App Store
"You can stream music and if you're doing laundry, cleaning or just moving around the house, and your phone rings... it actually blocks the music...it'll connect right to your phone," Beltone Hearing Care Practitioner Frank Loor told WXYZ.
Because of the app, Henning can do just about anything on his phone that anyone could, including make phone calls, listen to music, watch movies, get audible directions and even talk to Siri.
The app allows users to "personalize" their listening experiences by saving settings in certain frequently-visited locations to cut down on the need to adjust. It can even locate missing hearing aids using a feature aptly named "find my hearing aid."
But, Henning admits, it's not always so easy: "Oh yes, I get frustrated with it, but you find a way back to where you were," he said.
Other hearing aid companies like Starkey and GN Resound have produced similar technology to that of Beltone.
(H/T: WXYZ-TV)
–
Follow Jon Street (@JonStreet) on Twitter