The Senate overwhelmingly agreed Wednesday to move ahead with a plan to pass a Department of Homeland Security spending bill that leaves President Barack Obama's immigration plan intact.
Senate Republicans on Tuesday gave up their fight to tie the two issues together, and said they'd proceed with a bill that Democrats have been demanding for the last several weeks.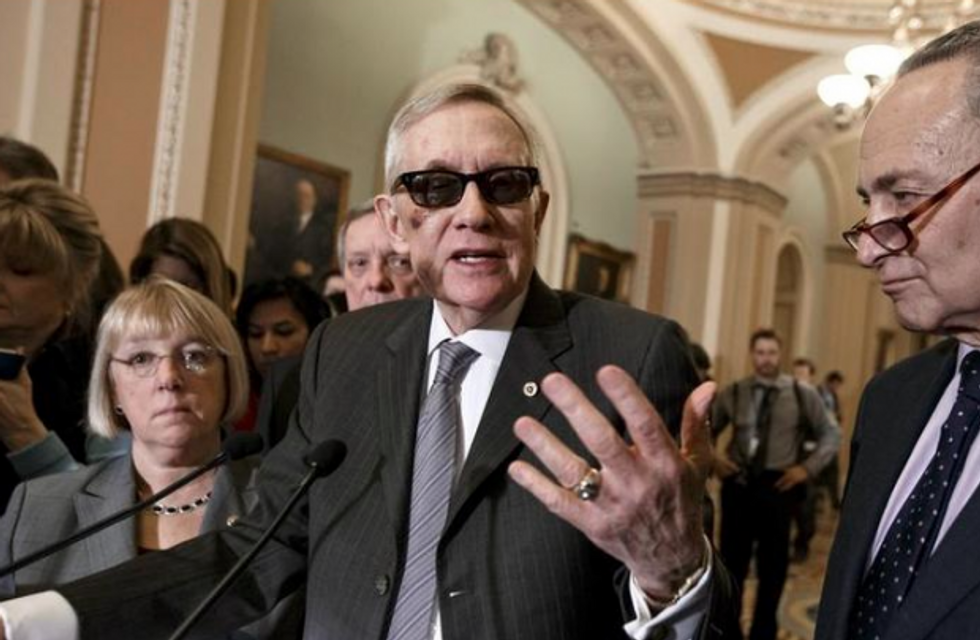 The Senate easily voted to move ahead with a clean DHS bill, one that Senate Democrats have been seeking for weeks. Image: AP Photo/J. Scott Applewhite
Under that plan, Democrats agreed to allow a House-passed DHS bill to advance, based on promises that Republicans would bring up one amendment that gets rid of language defunding Obama's immigration plan. With that promise in place, the Senate voted 98-2 to take up the House bill.
The only two GOP senators to vote against it were James Inhofe (Okla.) and Jeff Sessions (Ala.). Sessions has led the fight to defund Obama's immigration action in the Senate, but many other Republicans indicated that with DHS funding running out on Friday, there was little point to delaying work on the clean DHS bill.
The Senate voted ended weeks of delay in which Democrats opposed the House bill that included the immigration defunding language, and feared the Senate would pass the bill with that language on it.
The Wednesday afternoon vote put the Senate on track to passing the "clean" DHS bill as early as Thursday, and the House is expected to be in a position to pass it by Friday, when DHS funding expires.
The other part of the deal is that Republicans will call up a stand-alone bill to defund Obama's executive action. But Democrats are expected to oppose that bill, and if so, it will languish in the Senate.
Senate Minority Leader Harry Reid (D-Nev.) said just before the vote that he wouldn't agree to advance the immigration defunding bill until the DHS bill has been signed into law.
"After a clean bill is signed into law, I'm happy to have a vigorous debate on immigration, and the best way to fix our broken system," he said.