President Barack Obama talked about modernizing police tactics, criminal justice reform and voting rights Thursday when he met with 18 civil rights leaders and pastors, that included the controversial Rev. Al Sharpton.
He also talked about education policy, health care and economic development, according to the White House. But the readout of the meeting focused primarily on the president's task force put in place in response to police altercations in Ferguson, Missouri and in New York that resulted in the death of unarmed black men.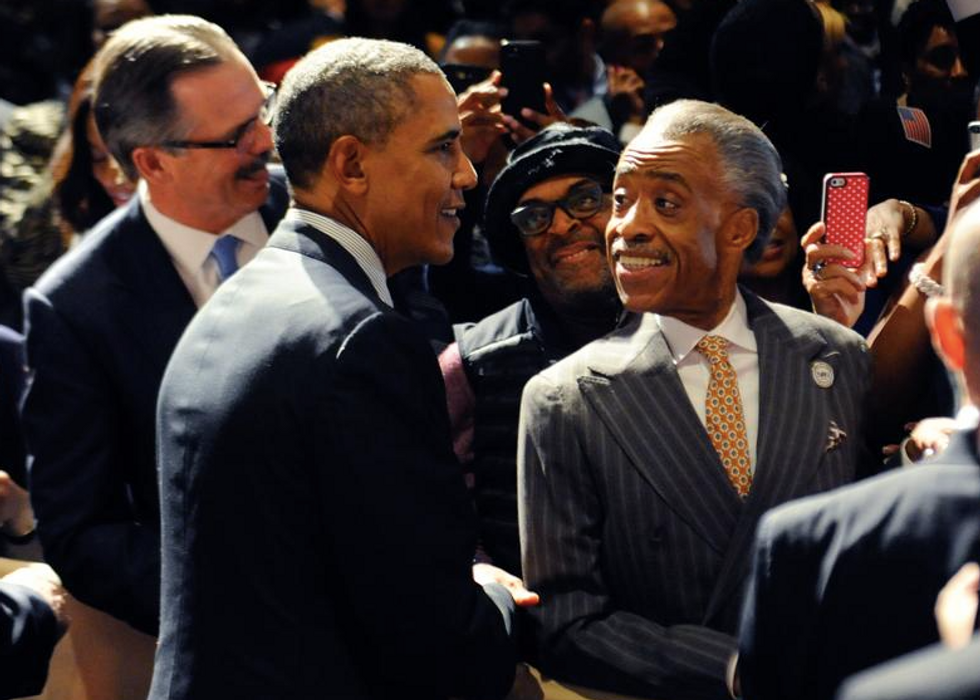 P (AP Photo/The Daily News, Julia Xanthos)
"The president highlighted the upcoming release of the report by the Task Force on 21st Century Policing, and emphasized the work of the Task Force leading to the report's creation," said the White House news release on the meeting. "The president also spoke about his efforts to work with a broad bipartisan coalition to continue to reform the criminal justice system and the significance of doing so for the country."
Obama met with several lawmakers on Tuesday at the White House, including Sen. Rand Paul (R-Ky.) and Sen. Cory Booker (D-N.J.) to talk about criminal justice reform regarding sentencing for certain crimes.
In an apparent reference to the administration's opposition to voter ID laws, the news release said, "The president and leaders also agreed to work together to find ways to strengthen our nation's voting laws and reduce any barriers that prevent Americans from voting."
Obama further talked about Friday marking the one year anniversary of the administration's "My Brother's Keeper" program to promote educational and economic opportunities for young black and Hispanic men, that has the support of 150 elected officials, cities and tribes participating.