A Texas volunteer firefighter's Facebook post — showing two dead dogs in a yard along with a warning about them he allegedly gave a neighbor — has drawn death threats from around the world and led to a criminal investigation.
A screengrab of the Facebook post from Tim Conatser's account, now shut down, showed a photo of two dogs lying on the ground — one with a blood stain by the head — presumably after being shot to death. The caption read: "Somebody didn't put any truth (to) my warning. Keep your damn dogs on your property." It's been blurred out.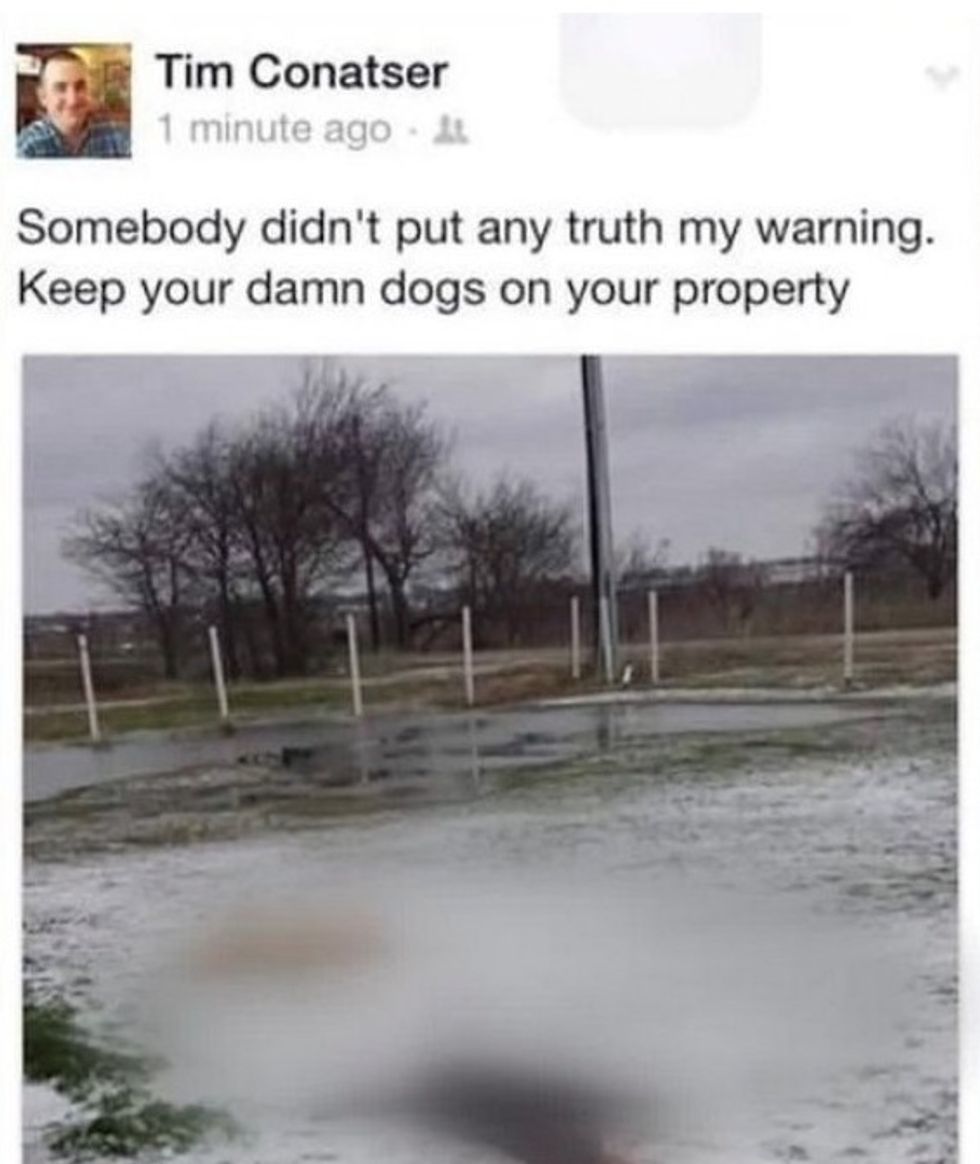 Facebook screengrab with caption and photo of dead dogs blurred out. (Image source: Huffington Post via NBC)
Conatser could not be reached for comment Wednesday, KXAS-TV reported.
A KDFW-TV report said the dogs were killed in the yard of an acquaintance of Conatser — about a quarter mile from the dogs' home and about 4 miles from where the firefighter lives.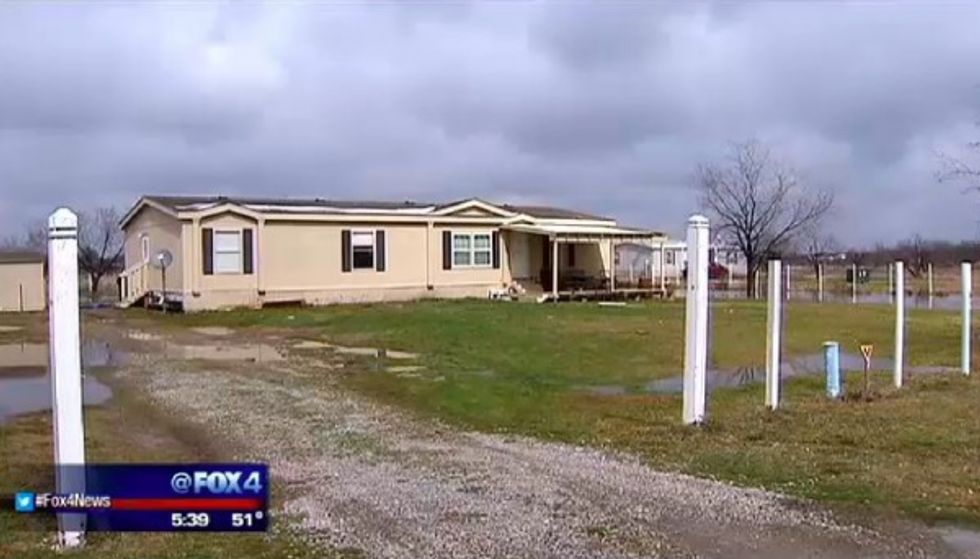 Reported location where the dogs were seen in photo lying dead, about 4 miles from firefighter's residence. (Image source: KDFW-TV)
But that's not what a friend of Conatser's family said.
Kevin Forester told KTVT-TV that the firefighter encountered the dogs in his Royse City barn "tearing up" his calf a few days earlier. Then Conatser talked to the neighbor who owned the dogs and said "keep 'em at home, put 'em on a leash, build a fence, do something," Forester said, adding that Conatser told him the neighbor didn't care.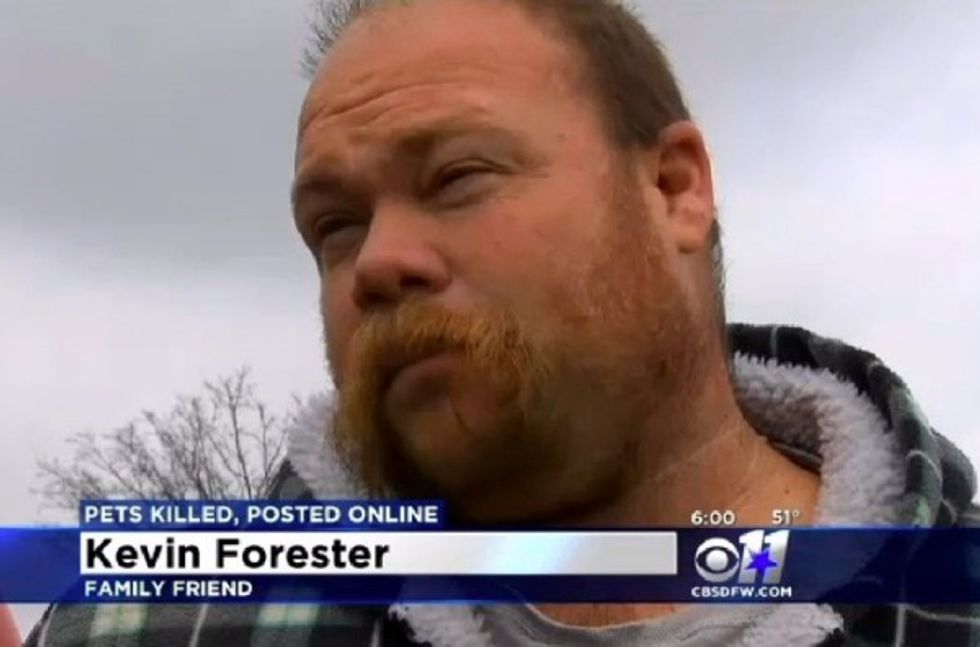 Image source: KTVT-TV
When Conatser saw the dogs again, Forester told KTVT on camera that Conatser "shot 'em dead...on his property."
A state statute indicates that a dog or coyote that attacks livestock, or domestic animals, may be killed by a witness or the animals' owner, neither of whom can be held liable for damages by the dog's owner, KTVT reported.
The owners of Gordo, the black lab, and Spike, the yellow lab, told KDFW they found out about their deaths through social media and never received a warning or complaint about their dogs.
"I'm in shock," owner Pulido Rodrigo told KDFW. "I don't know, I don't understand these people. Bad people, I don't know."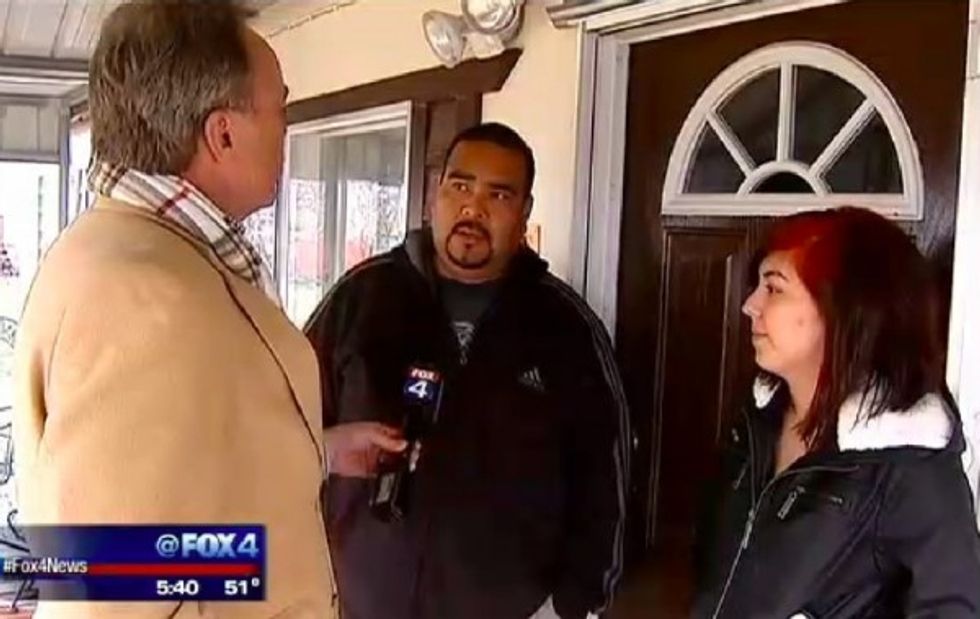 Dogs' owners (Image source: KDFW-TV)
Hunt County Constable Terry Jones told KXAS his office opened a criminal investigation based on the Facebook post but that no criminal complaint has been filed and that he doesn't know who owned the dogs.
Union Valley Fire Department noted on its Facebook page, now shut down, that it doesn't condone the firefighter's actions. "We are following our policy in removing him from our department," the post said, according to the Herald Banner. "This is now a civil/criminal matter that we have no jurisdiction over. Please forward all concerns to local law enforcement and/or the SPCA."
Union Valley Fire Chief Edward Ragsdale told KTVT that Conatser "says he apologized and he's guilty of posting this on Facebook. He's young and he recognizes what he did was wrong."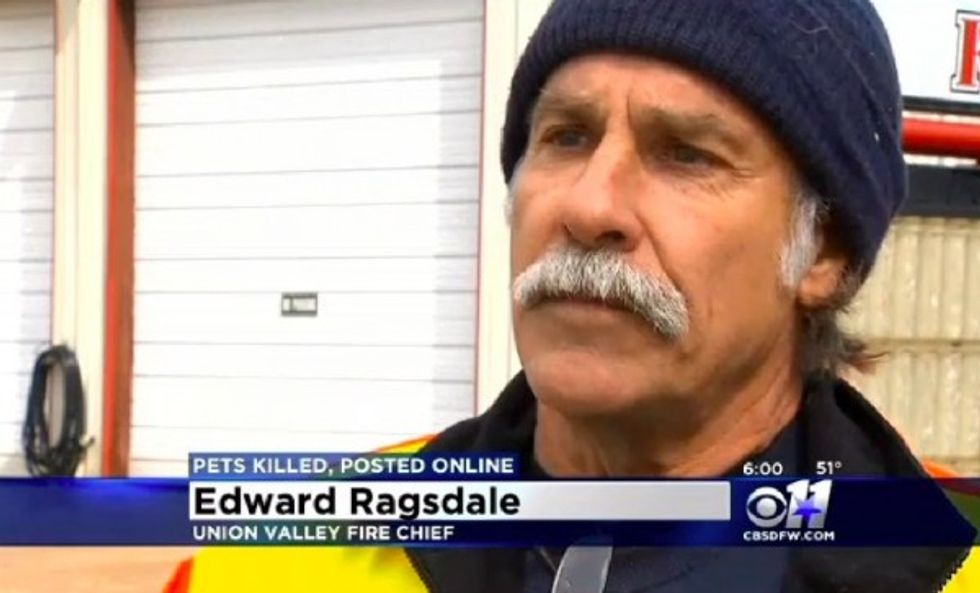 Image source: KTVT-TV
While Ragsdale told KTVT that death threats came from all over the United States — even from faraway places such as Canada and England and Portugal — not all of the Facebook comments were negative. "I would say for every negative comment, I'd say we had five in our favor," he told the station.
Although other reports have indicated Conatser was suspended or removed by the fire department, KTVT said Conatser called Ragsdale Wednesday and asked to be removed from the rotation for the time being due to the death threats.
—
Follow Dave Urbanski (@DaveVUrbanski) on Twitter